Wes Anderson
By Carles on 26 Oct 2010

Maybe it's time
to retire the Wes Anderson film character costumes
It's ovr.
When was the last time Wes Anderson made a movie that resonated with modern society?
Maybe we have evolved beyond the indie era
and u r compromising ur authentic personal brand
by dressing like a Tenenbaum
a Max Fisher
A #TeamZissou
A Darjeeleng
Don't care if u had to go 2 a couples costume partie


It's time 2 retire
the Wes Anderson film-based costumes
It's time to get serious abt life
stop pretending u r in an indie movie
Ur life is for real
ur never going to be a character in a film
Stop living in an effing dream world
ur never going 2 slit ur wrists [via suicide]


Ur a mexi
Ur not even white
Jesus Christ
Cmon bro
We get it
ur alt
and u watch indie films
but just that vibe really doesn't resonate ne more
Also, ur AZN


Ur not the white/Jewish Max Fisher
Ur not in HS
Ur not a tragic overachiever
ur an underachiever
Forgettable, lazy, mediocre
Ur not interested in anything
and ur not interesting
Ur not as pretty as Gwyneth Paltrow
or else u would be married to the coldplay bro
I don't think u r a talented, yet cunty woman
ur just an effing hollow broad with no feelings

But I do endorse the concept of the female costume that is
[ANYTHING] + [SLUTTY] + [TITTIES HANGING OUT] = great costume

R u addicted 2 drugs?
Do u want to be part of a brilliant family?
Escape from ur middle class past
ascend into 'tragic greatness'?
Did any1 even like the Darjy Limited
or was every1 'over it'


Not sure why any1 would want to go to India
Seems like there's a lot of ppl there
when there are so many ppl
it is hard 2 be an individual
Sorta just wish I had an azn sidekick
to integrate into my costume :-(

Would rather be Chill Murray [link]
than a second rate Bill Murray character
Never forget the time I saw 'Life Aquatic' in theatres
and was 'pissed' that it wasn't Rushmore/Tenenbaums set underwater

Kinda wish u'd just chop off ur finger
so u could feel 'real pain'
Instead of ur 'seasonal depression'
or whatever u r medicated 4

yall seem like real bros

Feel like u might as well 'vote 4 pedro'
instead of being a Tananbaum

So many Tenenbaums
So many Lamestreamers

Miss u myspace era

Really feel like when it's all said and done
and the world ends
we will be able 2 say
that Napoleon Dynamite had a bigger cultural impact than the combined effect of Wes Anderson films

I guess maybe we're all just lamestreamers
deep inside
and we're trying to brand ourselves
to be authentic


Maybe Wes Anderson relied 2 much on 'characters'
and gimmicky sets + costumes
and the human fabric of his films
have withered away
It's time
It's been time
I'm sorrie
Good bye Richie
Margot
Ari
Uzbro
Royal
Danny 'I'm too old 4 this shit' Glover
Jase Schwartz
Owen Wils
Luke Wils
Pagoda
Bill Murray
Adrien Broski
Wes Bronderson
I'm sorrie
dead end of halloween costumlization
Is the Wes Anderson film costume gimmick evr going 2 die?
Will people still dress like Wes Anderson characters in 2k10?
Are Wes Anderson films transcendent of time?
Were Wes Anderson films ever meaningful, or did u 'always see thru them'?
R u an entry-level or a lamestreamer?
Is there a 'huge backlash' against the meaningful indie film boom of the 2k0s?
Gnite bros
See yall in the suburbs
growing old
and handing out tricks and treats 2 spoiled kids

Fly Mordecai...


Fly....
This is ALTERNATIVE HALLOWEEN WEEK on HIPSTER RUNOFF
Actor, Alternative Celebrity
Wes Anderson is a popular indie filmmaker & director who directed the hit films Rushmore, The Life Aquatic, The Royal Tanenabombs, and Lost in Garden State.
Read more>>>>
By Carles on 24 Oct 2010
I've finally found the right person for me. An individual. A beautiful individual. A beautiful individual who has the same deep appreciation for the work of the most brilliant American director of all time--Wes Anderson.
Every1 needs to know
a) we are a bad ass couple
b) we 'genuinely get along'
c) we luv Rushmore
d) we vibe 2 the Ranal Tenenbombs
e) just wanna live in a life aquatic
f) going on a honeymoon to the Darjeleengs Unlimited in India
g) Riding a Bottle Rocketwave
h) we h8 M. Night Shamalyan
i) Mary Scorsayzee is overrated
j) save the d8, bitches!


Really feel like I made a great personal branding choice by aligning my brand with this human.
Do u think their wedding 'save the date' video 'crushed it', or do they need to hire a professional cinematographer?
Even though all weddings are 'basically the same', we want u to know that our wedding will have a conceptual edge.
gonna take pix with vintage 80s film cameras. There won't be a digital footprint of our wedding. We will have a photo/film exhibition every 10 years so we can celebrate 2gthr.

We will be renting Vespas 4 every1 to ride 2 the wedding.

We won't have a DJ, but we encourage every1 to bring vintage vinyl albums that we can take turns playing.

We encourage every1 to bring a Criterion Collection DVD in lieu of mainstream gifts from IKEA/Bed Bath and Beyond/Bloomingdales/Crate & Cracker Barrel.

Feeling alive.
So many ppl are scared to get married
but they probably haven't found the right partner.
A partner who gets 'mad blazed'
and watches relevant indie films with them
I feel like Wes is God
and we have created a relationship
that creates a triangle of trust/<3
and all love is built on the strength of Wes Anderson [link]

Is this couple 'kute' / 'authentic'?
Do u think they will get divorced/raise child prodigies [via the Royal Tenenbaums]?
Do u think they will raise a Schwartzman?
Do u think Bill Murray will priside over their wedding?
Is Wes Anderson's aesthetic dated/overrated?
Is it still 'alt' to <3 Wes Anderson?
Is Wes Anderson for 2k0 entry levelers?
Will Wes Anderson ever make a great film again, or is he on the 'filmmaking shitlist' after the meaningful quirkie indie life dramedy movie bubble burst?
Do u hope u find an authentic partner?
Actor, Alternative Celebrity
Wes Anderson is a popular indie filmmaker & director who directed the hit films Rushmore, The Life Aquatic, The Royal Tanenabombs, and Lost in Garden State.
Read more>>>>
By Carles on 06 May 2009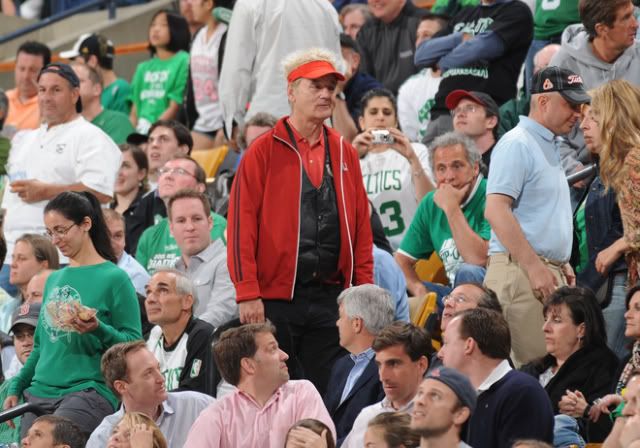 I feel excited, because 2 of my favourite things are joining forces to make the best movie of all time: Wes Anderson and NBA basketball. This is a picture from the set in a scene where he is feeling aloof, and goes to an NBA game and 'feels nothing.' Apparently, Bill Murray stars as a down-on-his-luck bro who just got divorced from Margot Tenenbaum, and gets back from sea. He wants to rebuild his life, and get a decent paycheck playing in the NBA.
Eventually, Bill Murray must go through a series of whimsical conversations to get himself a tryout. He eventually makes the team, but then finds out that black men h8 old white men. He goes through adversity, gets dunked on by LeBron James, and eventually becomes a contributor and vocal team leader from the bench on a championship team. He also reunites with his estranged son.
I feel excited about this movie. I think it will help to 'humanize' our perception of professional athletes, instead of thinking of them as lucky/blessed / relevant / important 2 society / ass holes / spoiled / new money bros who buy tyte cars / etc.
Think that the tentative title of the film is HE GOT BBALL DIARIES.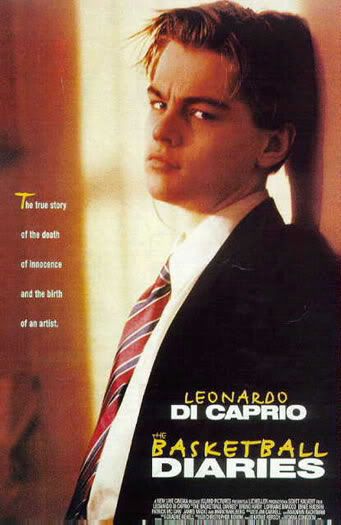 EXCLUSIVE SHOTS FROM THE MOVIE
Bill sad after he doesn't make the team the first time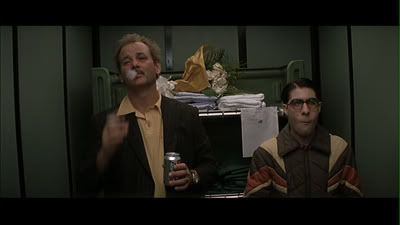 LeBron James dunks over Bill Murray in the all star game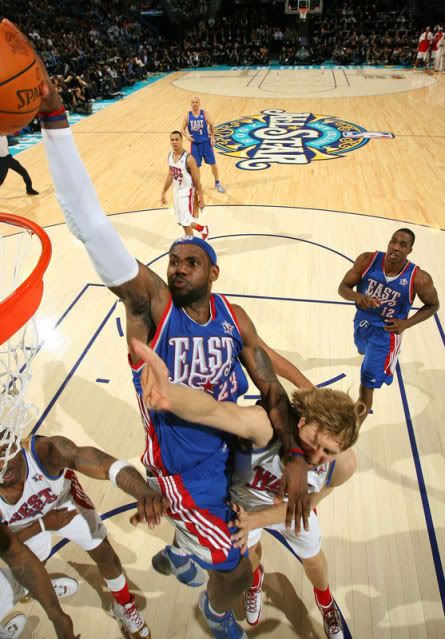 Bill trying to be more into black culture and killing cops with a bro

Bill hanging out with team mascot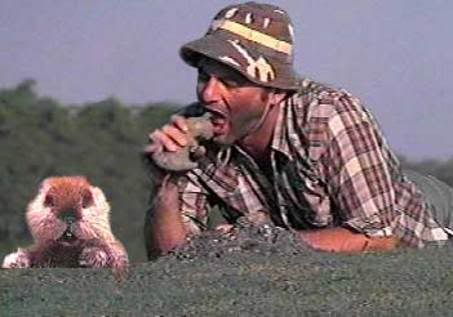 Bill banging a skank on the road... the perks of being an NBA player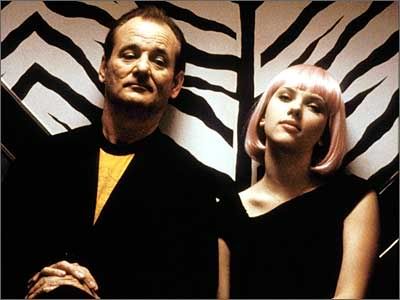 Bill joins the army when the league shuts down 'for the war.'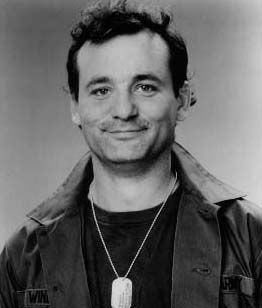 Bill contemplating retirement after he blows out his knee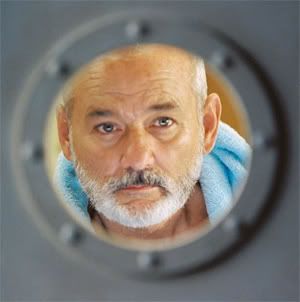 Bill inspires teammates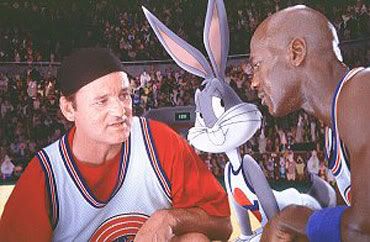 Bill's Dad is finally proud of him for making it/being rich & famous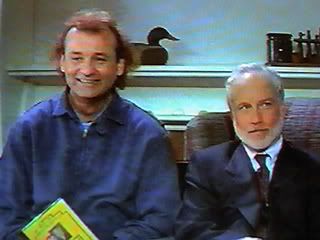 Bill Murray after he gets an endorsement deal
Is n e 1 else pumped abt this movie?
Looove Bill Murray. Sometimes I feel like he plays the same 'disconnected' character in every movie...but maybe that's a good thing. I have only seen his post-Rushmore stuff, so I don't even know if he is like a 'comedian.' I can't believe he was on SNL once... do yall think he made 'digital shorts' like that Jewish guy on SNL now?
Actor, Alternative Celebrity
Bill Murray is the frontman of the hit chillwave project Chill Murray.
Read more>>>>
By Carles on 04 Mar 2009
I think music videos for modern electro are kinda funnie cuz they only rlly exist on the internet. I wonder what sort of 'returns' most artists get on their music video if u were able to quantify how many sales u made due 2 a kewl video posted on a blog. Realistically, modern bands shouldn't spend more than $_00 on a music video.
Music Video: Frankmusik - Better off as Two
This is a music video about 'being in love' with some1 and convincing them that u r better off as 2. In the video, u get 2 see Frankmusik with his zany hair getting his dance on. His music has some pretty serious feelings/emotions in it, so I think it appeals to Europeans more since they 'take emotions more seriously' and 'explore them.' Americans are afraid 2 get vulnerable.

Music Video: MSTRKRFT - Bounce feat. N.O.R.E & Isis
I watched this video on mute and didn't really hear the song, but I think a casual observer would think that this is a 2nd rate rap video. MSTRKRFT are trying 2 brand themselves or something, and I think that this is inspired by some sort of generic mob crime druglord internet ponzi scheme, kinda like 'Goodfellas' meets 'Smoking Aces.'
I read that the MSTRKRFT album leaked. Is it 'any good'? I have only really listened to remixes by them. miss u 'bangers'. Would u chill with MSTRKRFT bros?

Music Video: Company of Thieves - "Oscar Wilde"
////////RUSHMORE ALERT////WES ANDERSON ALERT/////
This is probably the first and last time I will listen to this band. But they have a music video that 'rips off' Rushmore, and makes it meme-able. I can't tell if the music is 'good' or 'relevant' or not, but I just know that I am 'alternative', therefore, this music video 'appeals 2 me' and should 'make me smile.' I guess now that I think about it, maybe it has always been a fantasy of mine to 'cum with' Max Fisher in Rushmore, so I think now that I see a female alt dressed as him, it kinda meets my altSexual needs. Do yall ever fantasize about indie movie characters? Kinda wish I got that girl in Juno preggers [via Michael Cera 'cumming'].

Music Video: The Fall Out Boys - Sugar, We're Going Down
I think this band called the Fall Out Boys will change the way that we listen to music for the next 20 years. They have completely redefined the post-Blink182 era, and this music video reaches out to tweens who feel like 'an ugly bro with antlers and bad teeth.' It's a music video about hope. Think they're probably like 'the next Nickelback meets Beck meets Deathcab' or something like that. Hope MTV doesn't find out about them.
Music Video: Sebastien Tellier - Roche
This is a music video by the zany French guy who released his album through American Apparel stores. I wonder if everything in this video is from Am Appy. I think that the video is supposed to feel 'sexie' and help people who want so badly 2 believe that there is truth that love is real. Do yall wanna study abroad and make love to a hairy French man on the beach? In the video he rides a horse on a girl's curves, and it kind of makes me yearn 2 'be with/inside' of a beautiful woman. Kinda like that scene at the beginning of 'I am Lost in Translating to AZNs' with ScarJo.
Have yall seen n e bloggable music videos lately?
Are yall getting tired of music videos? Can yall remember the last time u watched a music video in it's entirety? Just want 2 stay relevant. Just want to blog about bloggable bands.
By Carles on 01 Dec 2008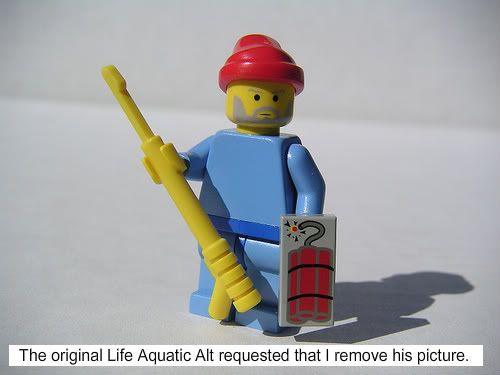 [Photo by ClickClash]
I have always wanted to be a part of something bigger than myself. Maybe this is because I wasn't involved on too many sports teams as a child, and lack a 'sense of belonging.' These days, I feel like I am searching for people who are pursuing the same goal as me at places like clubs, concerts, music festivals, and 24-hour non-national-chain coffee shops.
I want to be a member of something. I want to contribute 2 society/a limited sect of society.
I want to change the world. I want 2 b myself.
I want 2 wear a red beanie. I want 2 b in a Bill Murray film.
I want 2 win. I want 2 win the hearts of the common man. I want to be critically acclaimed.
I want 2 b blggd abt.
I want to become friends with my favourite film directors to give them ideas from my own life to turn into quirky-meaningful-core masterpieces.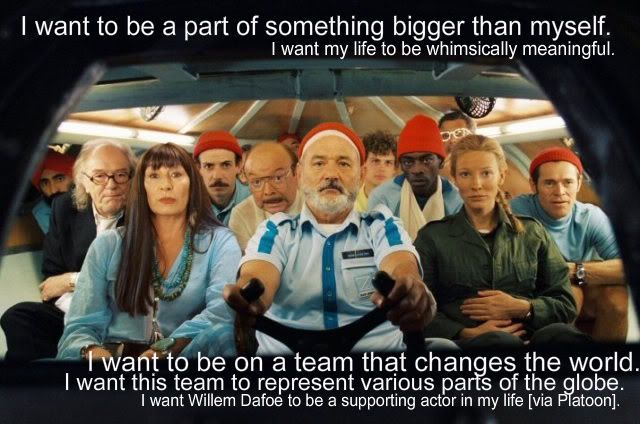 R.I.P. Bill Murray
By Carles on 12 Sep 2008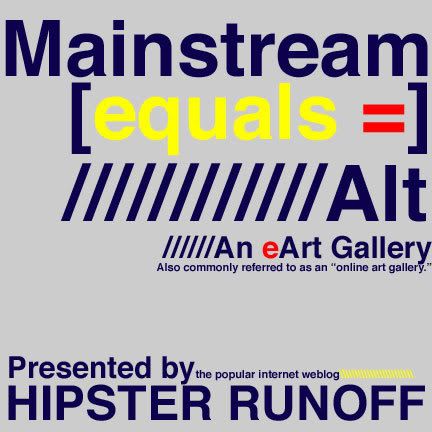 In this installment of Mainstream=Alt, Carles attempts to capture what it means to be a Wes Anderson fan. It's a widely known fact that 79% of persons who classify themselves as 'alternative' have had a Royal Tenenbaums, Rushmore, or The Life Aquatic poster in the room.
The Wes Anderson Zeitgeist has had a big impact on the filling of the Mainstream-Alt chasm. This eArt gallery is intended to provide a space in which we reflect upon Wes Anderson's quirky, yet meaningful brand.
Title: My Family & Friends Are Special Enough to Be Portrayed in a Major Motion Picture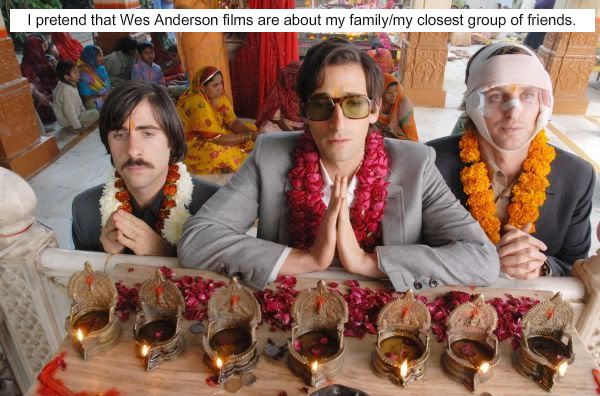 Title: I Used to be a Horny Teen Searching for Meaning/a tugjob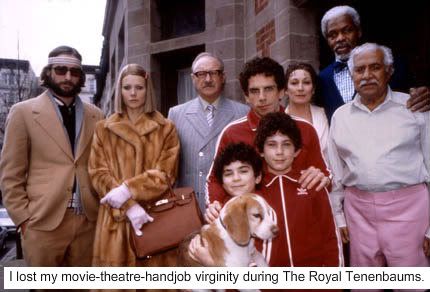 Title: 30 Rock from the Stephen Baldwin (Alec)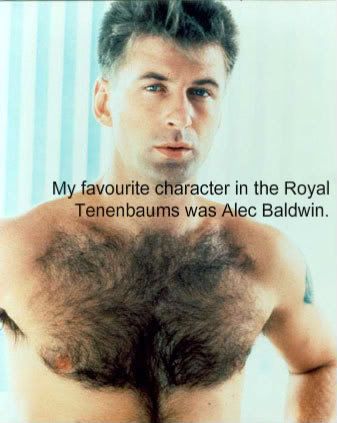 Title: <3 Wes + Cumming + My GF <3

Title: Bottle Rocket 2 Hell: Owen Wilson's Impending Suicide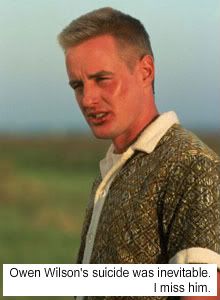 Title: Groundhog Day Caddy Shack Zissou Stripes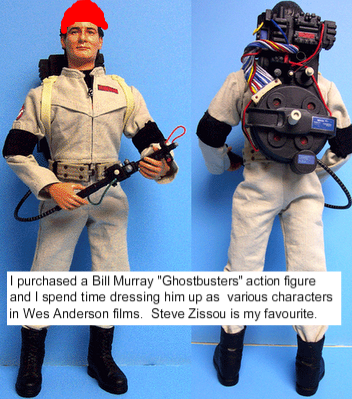 Title: I Respect Jason Schwartzman only bc I pretend he is Max Fischer grown up

View previous works in the Mainstream=Alt eGallery
http://www.hipsterrunoff.com/search/label/Mainstream%20Equals%20Alt
Remember the time Wes Anderson got Fashion Blogged about?
http://www.hipsterrunoff.com/2008/03/hey-did-u-see-wes-anderson-on.html
Actor, Alternative Celebrity
Wes Anderson is a popular indie filmmaker & director who directed the hit films Rushmore, The Life Aquatic, The Royal Tanenabombs, and Lost in Garden State.
Read more>>>>
By Carles on 30 Mar 2008
Did U see Wes Anderson on 'the world's #1 street fashion blog,' the Sartorialist?
While the picture is just about as interesting/simple as a Wes Anderson character, I was totally into the Wes Anderson Creamfest that went on in the comments. I decided to copy most of the comments into one long paragraph of 'People Who Are Really Into Liking Wes Anderson.'

Wes Anderson: His Films Are Pretty Good, But People Who Are Way Too Into His Films Make Me Like Him Less (For No Good Reason Other Than I Am An Ass Hole Who is Tired of Seeing Pictures of 'The Royal Tenenbaums'/'Rushmore'/etc. on Douchebags' Myspace Profiles.

THE COMMENTS of People Who Are Really Into Wes Anderson
In terms of style, he could never do anything wrong. It's so nice to wake up to an image like this. His films and this outfit are all about the details. I love how he subverts a potentially serious look with a subtle touch of irony (the pin). Playful, thoughtful and anything but your average hipster. This man is my absolute hero; his style is impeccable and his movies are GENIUS. I LOVE YOU WES! Wes! I'm so happy to see his picture in this blog. He has such a wonderful style! I'd try to dress somehow like him if I were a man. He always looks so smart, even to go shooting, but always adds something personal, unexpected and original. He is like his movies. Great picture Sart! i love wes anderson! i am very excited to see him here too. he is delicious in every way. the style & taste of his films are intoxicating.. and he does the same here with his darling ensemble. You just ran into him in Paris? That's just not fair! My favorite director... looking dashing as always! Love his style! That grey is hard to pull off, especially for someone as fair as he is, but he does it. He also carries off a shock of hair very well! I love that he dresses like this while filming, too. Comfortable and stylish - my holy grail. The colours all work (as they do in the films), but he looks ever so slightly like a pear. I LOVE WES! I love his little-star tie, too. I adore the little personal touches that make this outfit his. The horse pin, the stars on the tie, adorable. I'm not that big a fan of the oversized jacket with the matching pants of corduroy. oh man. this is thoroughly enjoyable. I love wes!! Yeah! I love his little Trojan horse (or whatever) pin. Love, love, love, LOVE Mr. Anderson. You can tell a Wes Anderson film from a mile away, all thanks to his signature style and the same can be said for the man himself. He is a unique being, and isn't that what style is all about? It's funny how in every picture I've seen of Wes Anderson he's always wearing that suit and a blue shirt. The horse pin is, I should think, from the Stockholm Film Festival where he received the "Visionary filmmaker" award last november. The prize is a large bronze horse just like the pin he's wearing. I should know, I worked at the theater where the prize ceremony was held and took care of his statue for him. And yes, he was wearing that suit and a blue shirt. He looks nice. It's nice to see Wes rocking it in a corduroy suit. I wonder if he is a clandestine member of the CAC? It would be ideal if the jacket had a 3/2 roll. Awesome. I loved this when I first saw it on your Style.com blog, and I love it even more now. Definitely need to grab a corduroy suit. His demeanor is what makes this look work. A cocky man would make this style seem ridiculous. On Wes Anderson, it is endearing. Sometimes I want to roll my eyes at aging hipsters (my image in the mirror included), but this is completely charming! The clothes are nostalgic, ironic, and quirky in a somewhat typical Gen X style. But this brilliant artist and nerdy heartthrob makes it look fresh, unaffected and original. Corduroy forever and huzzah! Charming smile on a brilliant filmmaker. Nice.
Great look! Simple and classic but full of taste. The tie just rocks ;) together with the pin it adds the special detail. Thank you Scott and Wes! Oh crazy! Did you get any news about the Roald Dahl animated film he's working on? I can get over how much I love the tie. A simple star on a navy background just looks great! I love everything he does. Wish I could find Wes-style clothes for girls, I would just dress like that ALL the time. Go Wes!!! This is what I mean when I think "well dressed" for a man. What is the feminine equivalent of this look? That is how I would like to dress. Corduroy skirts, cashmere sweaters, silently fun indiviudal costume jewellery, what else? I will find out! I <3 Wes!! I love the little details of his outfit - the stars on his tie and the pin - genius, just like his movies!!! Very cool dude! this gent simply looks comfortable in his own skin and he obviously knows what he feels good in too. Good shot. Darjeeling Limited is currently spinning in my DVD player. Just happy to see a stylish movie is made by such a stylish gentleman. love the awkward smile. future husband indeed. Like the crooked smile. I love the look of his movies, but I think this is everyday fine. Cute pin, cute tie, handsomely worn suit - but hardly a sartorial inspiration... the only thing interesting is that he is relatively young to be in these clothes... wes, i love you. he looks just like a character from one of his movies! Wow. Perfect tailoring and perfectly put together. What else can I say about this look but that it's perfect? Just from this look you can tell he has character. Other people couldn't necessarily pull this off, but he does! There's really something to be said for such well-tailored clothes! well, i tried to contain my excitement at seeing this picture. i managaed not to squeal, but still smiled goofily, because mr anderson is the greatest.if i was a man, this is how i would dress. oh hell, i'll dress like this anyway.Oh how cool! He's my favorite of all the cool artists you've shot thus far! And he looks so idiosyncratically dapper, just lovely! wes is the best! love the star tie. i wish bill murray was zipping by in the background on a golf cart! that is a great tie. Does anyone know where to get that tie? I love the stars. You just happened to run into Wes Anderson? On the street...? If that was an accident then you've got to be the luckiest man in the world. I don't usually think this of men with long locks, but he's got great hair. one of my favorite texans. That smile makes me wanna hug him, not sure if it's his demeanor or the way the lines in his 2buttom draw my eyes into him, and I dont even have a crush on him. All the lines between his neckline-tie-vest-and intentionally open button work magic for me. now boys, take notes. People here seem to know him. I don't. Looks a very pleasant chap but his clothes remind me of a whacky Oxford university Professor. gets all his bespoke done @ Mr.Ned's on 5th ave and 20th...after hearing this, i recently had them do a very slim double-breasted 3 piece (think RL black label)...ridiculously reasonable pricing w/o sacrificing fabric selection, craftsmanship, etc...would get 1 leg of a pair of Brioni trousers off the rack for the same px. simply a delight.. he's adorable my hero. great tailor, beautiful cloth, can almost feel how soft and worn-in it is. beautiful smile, beautiful hair. sigh... Most men stray from corduroy thinking it will make them look too academic. I am not one of those men, and this gent looks great. I would like to see some linen in his pocket though. Regardless, I still like it! His personal style comes through very clear, just like his movies! i love wes! he's always stylish and so are his films. the suit reminds me of floppy pancakes. he does have a knack for creating stylish costumes and characters. As most have said, he is absolut
ely amazing. That crooked smile is quite endearing. I love every little thing about this ensemble right on down to the horse pin on his lapel. Would kill to see his shoes. My favorite director snapped by my favorite photographer? Just lovely! I adore the similarity between his films and his aesthetic. gorgeous! :) Oh, wes... darling outfit, amazing movies... what else could a girl ask for? i have a big celebrity crush on this guy. the art direction, music, and production design in his movies are utterly brilliant and reflected in his great style. is that a horse or a unicorn pin? i hope its a unicorn. i love you wes!!!

'This family reminded me of my dysfunctional family after my parents got divorced.'
View the post at
http://thesartorialist.blogspot.com/2008/03/on-streetwes-anderson-paris.html
Actor, Alternative Celebrity
Wes Anderson is a popular indie filmmaker & director who directed the hit films Rushmore, The Life Aquatic, The Royal Tanenabombs, and Lost in Garden State.
Read more>>>>
By Carles on 07 Feb 2008

Uffie without bandaids covering her nipples.

Wes Anderson's favourite old lady, Angelica Houston.

Owen Wilson--Recovering from his latest suicide attempt.
[THANKS COBRASNAKE]
By Carles on 30 Oct 2007
The American Apparel Halloween Costume Contest continues to add more photos to their vault.
http://store.americanapparel.net/halloweenview.html?e=210
As I look at more pictures of people in AA, I have finally realized that I don't care what 'regular people' look like in American Apparel. I only want to see the hotties.
I prefer these tights on males, personally.

You know, like guys who dress like this, except they are being serious.

Peter Pan is considering starting an online petition against people like this.

This costume of THE KNIFE is one of our faves.

Well-executed team concept that makes me want to see a Robin Hood remake in all AA.

Eddie Munster looks more like the ultra-creepy wallflower type who sends your GF creepy text messages.

The contest really should have been all about this type of picture.

This costume "American Apparel employees" by kids who are infatuated with their local AA staff.

I want to hang out with "Killer Whale." A concept like that could only come from a design school graduate student.

This costume "Pile Of Leaves" looks more like a 'we're a young couple getting married' photo that is sent out to all of their relatives with Wedding Shower invites.

We luv dorm life! We ordered these online since our college town doesn't have an AA! (Free Shipping on orders of $50 or more)

AA changed our lives'.

Mainstream girl secretly using Halloween to dress as a hipster.

"Hey. I'm taking a picture of myself for the American Apparel costume contest. Do you think I'll win?"

Commenter BEEF BURRITO SAYS: "Ummm, basically what they wear every weekend?"

BORING (There's a lot of them like this.)

Tenenbaum costumes are sooo 2001. It's actually cool NOT to like Wes Anderson films any more.

This D-bag looks like the type who usually wears his headband and sunglasses with a graphic t-shirt. (Yes, either the Express kind of with a complex pattern that involves a dragon or a bird, or a shirt that references a saying/fake brand from a popular television series)

They could have looked so sexy if they weren't so happy.

By Carles on 25 Sep 2007
Aquarium Dunkard listed the Darjeeling Limited Official Soundtrack on their website, and it is basically inundated with Kinks songs and songs from Satyajit Ray films (one of the most famous Indian & international filmmakers ever).
I'm not sure what he is trying to prove. Just because he hit such a home run with 'Needle in the Hay' Richie Tenenbaum wrist slitting scene doesn't mean I wouldn't ask him to see the same scene with The Postal Service in the background, right?
You could probably say, 'No dude, the Kinks and David Bowie are really good. I love Wes Anderson soundtracks.'
I think it's safe to say that that most of the people who have 'Rushmore' or 'Tenenbaums' in their 'Favourite Movies' section of myspace would rather listen to the Arcade Fire or something. I'm pretty sure that might include me, because I just don't 'get' music that was made before I even existed.
Actor, Alternative Celebrity
Wes Anderson is a popular indie filmmaker & director who directed the hit films Rushmore, The Life Aquatic, The Royal Tanenabombs, and Lost in Garden State.
Read more>>>>
By Carles on 12 Jan 2012
Wes Anderson is a film director and writer who makes movies that are highly-stylized and whimsical. He is widely regarded as one of the leaders of the American Indie film movement with Zachary Braff, Paul Thomas Anderson, Bill Murray, and Michael Bay. Anyways, he made 'The Royal Tenenbaums' and 'Rushmore' and some movie about a train ride thru India and maybe some other movies that didn't do as well. He has some new movie called Moonrise Kingdom.
The movie seems to be about two quirky tweens who run away from home. Anderson seems to be 'completely effing obsessed' with childhood, eager 2 tell the world that in a way, we are all still children pretending 2 be adults in this crazy, cray world.
It has an 'all-star cast' of mnstrm celebs who wanna ride Bill Murray waves and get alt film notoriety by collabing with Wes Anderson.
Co-written with Roman Coppola and starring Bruce Willis, Edward Norton, Frances McDormand, Tilda Swinton, Bill Murray, Jason Schwartzman, Harvey Keitel, the story is set in Anderson-stylized 1960s New England, and follows a young boy and young girl who fall in love and run away together, turning their small town upside down in the process. Yes, it's reminiscent of much we've seen from Anderson, yet it feels alive and fresh, with a whole new world we're eager to explore.
U have to wonder if that young tween boy who plays the 'lead' in the film is the next Jason Schwartzman, ending up with a career where every1 expects him to play 'that quirky kid from that Wes Anderson film' then he just ends up acting in Wes Anderson films his entire life. :-(

R u gonna go see Moonrise Kingdom?


Does Wes Anderson 'still have it' or is he past his prime?
Does he need to make 'new kinds of movies'?
Is he telling the same story ovr and ovr again?
Does he want 2 be a child again?
Are the Coen Brothers and P.T. Anderson 'in a whole different stratosphere'?
Does this movie look 'good' or just 'quirkie and pointless'?
R u gonna go to the cinemaplex 2 see this, or do u only vibe 2 #3D_movies? #Avatars
Actor, Alternative Celebrity
Wes Anderson is a popular indie filmmaker & director who directed the hit films Rushmore, The Life Aquatic, The Royal Tanenabombs, and Lost in Garden State.
Read more>>>>
By Carles on 16 Nov 2010

Wes Anderson is a popular 2000s indie filmmaker who made hit films like the Rushmore and the Royal Tenenbaums. However, he is still searching for relevancy in the 2k10 decade, but he kinda has a formula where he writes the same film over and over again, but changes the setting, and then casts a bunch of 'moderately washed up' actors/actresses 2 try to revive their careers. Sorta like what Tarantino did 4 Johnny Travolta with Pulp Fiction, except I don't think it actually works because the actors mainly just get thrown more simple 'indie meaningful quirky comedies.'
Apparently Wes Anderson is casting Edward Norton, Bruce Willis, and that broad who 'crushed it' in Fargo in his new movie.
When Wes Anderson is ready to make a movie, talent comes running. I'm told that Bruce Willis, Edward Norton, Bill Murray, Frances McDormand and Tilda Swinton are all in talks to star in Moon Rise Kingdom, a script that Anderson wrote with Roman Coppola and which Anderson will direct late next spring.
Wonder if this will be good for their careers or if Wes Anderson's time as a 'respected American filmmaker' is over.
Can Wes Anderson rebound?
What will the movie be abt? A mix of every movie he's already made?
What roles do u think these actors will play?
Will Bruce Willis recapture his form from 'Die Hard: Pt 3 With Some Vengeance'?

Will Edward Norton bring back the swastika tat? Has Eddie Norton had a disappointing career post-Fight Club/Rounders/AmHistX?

Is Frances McDormand only good in Coen Brothers films?

Will Bill Murray just keep doing his half-ass old man indie movie gimmick? Was Bill Murray's 2k0's career resurgence overrated?

Who knows if Wes will recapture the magic... Kinda worried...
Moon Rise Kingdom is set in the 60s. Two young adults fall in love and run away. Leaders in their New England town are sticking the idea that they've disappeared and go in search of them. Norton will play a scout leader who brings his charges on a search. Willis is in talks to play the town sheriff who's also looking, and who is having an affair with the missing girl's mother, the role McDormand is in talks to play. Murray, a regular in Anderson films, will play the girl's father, who has his own issues.
Will Wes Anderson 'surprise us' with a new gimmick?
Will he continue to rely on simple characters masked by elaborate costumes/sets?
Does Wes Anderson need 2 evolve with his fan base?
Do u <3 Wes Anderson films?
Will this film be a 'box office hit' or will it 'tank'?
What is Wes Anderson's most commercially successful film?
Will studios give up on Wes Anderson if he doesn't achieve box office/financial success?
Who should Wes Anderson cast in his latest movie?
Do u think respected actors still want 2 work with Wes Anderson, or have they given up on his brand?
Will Bruce Willis ever recover from letting Ashton Kutcher steal his wife + kids?


Should I invest in/bet on Bruce Willis to become 'the Bill Murray of the 2k10s'?
Actor, Alternative Celebrity
Wes Anderson is a popular indie filmmaker & director who directed the hit films Rushmore, The Life Aquatic, The Royal Tanenabombs, and Lost in Garden State.
Read more>>>>
Actor, Alternative Celebrity
Bill Murray is the frontman of the hit chillwave project Chill Murray.
Read more>>>>
By Carles on 28 Oct 2010

In the 2000s, the popular mainstream comedian Bill Murray 'rebranded himself' as an actor who starred in indie passion films. He basically 'cashed in' by looking at the camera and looking old + contemplative. Many entrylevelers who were into the Wes Anderson movie franchise were all like "Bill Murray is a genius" even though his vibe was sorta like "passing a kidney stone + being depressed."
Anyways, some artist made a bunch of paintings of Bill Murray playing different characters in Wes Anderson films. Doesn't seem very original/authentic. Just sorta shows that the artist can't 'break free' from the indie film aesthetic, and isn't inspired by anything real. Had 2 sort of go into a dream world.
U like Max Fisher?

U vibe out to Ben Stiller?

Does Bill Murray look like a 'hottie' with a despondent vagina that u need 2 teach a lesson?

Wonder if this woulda made Darjeeleang Unlimited a better movie.

Not sure if I respect this 'art.'
Feel like I'd rather make a viral meme blog about Nicolas Cage's career, and how he is a universal 'leading man' who can do anything he wants.

Is Nicolas Cage a better/more successful actor than Bill Murray?
Do yall h8 Wes Anderson inspired art?
Is this 'art' real 'art', or just paintings that are geared towards becoming internet memes?
Was Bill Murray's indie film phase 'overrated' or 'underrated'?
Do u ever look in the mirror and pretend u r a character in a Wes Anderson film?
Does this art mean that the entire spectrum of humanity is embodied in Wes Anderson films?
Do u ever have sex with ur partner and see Bill Murray's face?
Actor, Alternative Celebrity
Bill Murray is the frontman of the hit chillwave project Chill Murray.
Read more>>>>
By Carles on 12 Aug 2010

The Royal Tenenbaums Family: Why Can't We All Just Get Along on this Zany Road Trip called Life is a popular alt movie directed by alt director Wes Anderson. So many entry-level vibe out to that movie, thinking that their family is 'tragically beautiful.' Sorta just wish my family was filled with prodigies, and we sorta had to sort out our childhood issues during our mid-20s, bringing us closer together.
N e ways, it seems like LEGO released some sort of lofi diy LEGO set that portrays the Royal Tenenbaums characters, and allows u to construct their house. U think ur gonna buy this shit and play with it, or do u have to spend ur money on 'adult things'?
I think these characters have a 3some in the movie.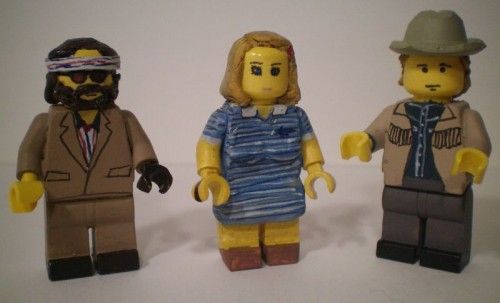 Not sure if these were really released by LEGO. Seems like maybe they were an arts and crafts project by some tween alt who had some extra lego figures and clay. Maybe got some sort of paint set for his birthday, and wanted to rebrand the LEGOs of his youth.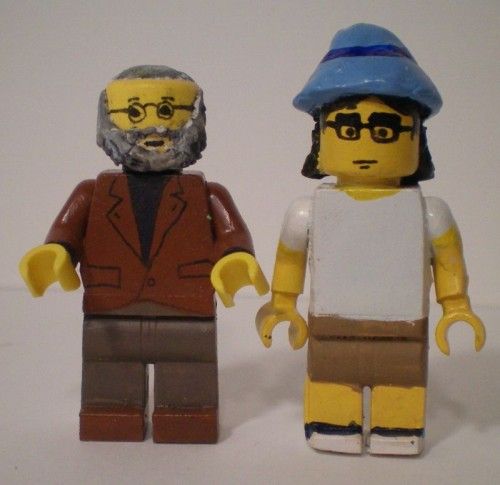 The ethnic figure seems kinda racist.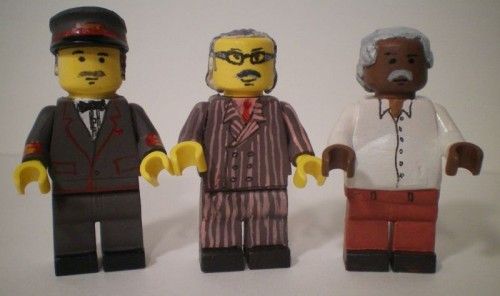 Wonder if they just painted over an NBA player LEGO figurines.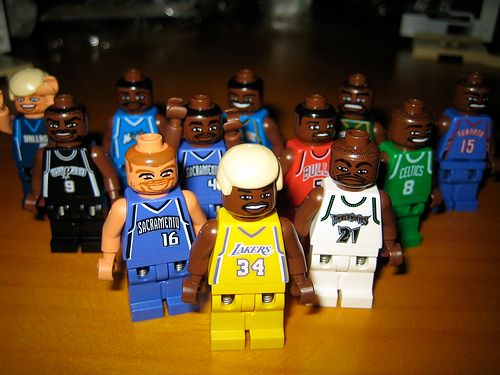 R u gonna go 2 ur local toys r us / toys.com /Kay Bee Toy Store to buy this lego set?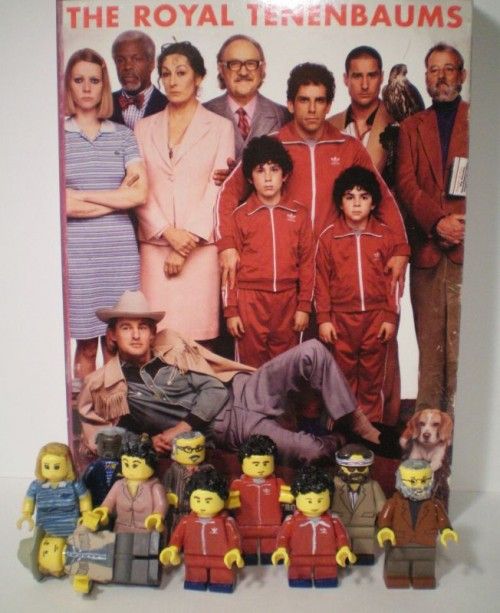 Are u disappointed by the craftsmanship of these figures?
R u gonna make ur own LEGO set using Sharpies and human feces clay?
Do these even deserve to be memed on the internet?
R u a Tenenbaum fan?
Is Wes Anderson an 'overrated' American director, just cuz he has zany sets + characters?
Should I just get a Richie Tenenbaum tattoo?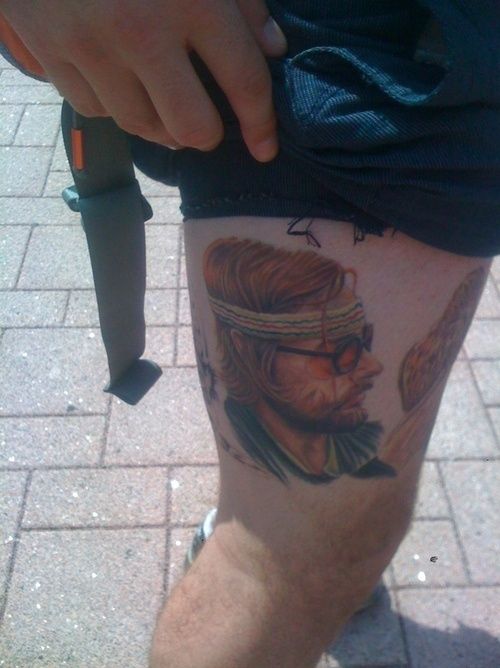 Does the Royal Tenenbaums 'hold up' over time, or is it just a glorified alt brand?
Does LEGO help to create children with beautiful minds, or are LEGOS an overrated product that are just branded as being 'educational'?