Tim Goldsworthy
By Carles on 03 Feb 2010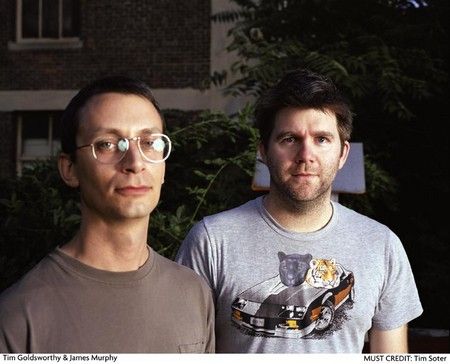 Apparently one of the 'high level producer bros' who 'started DFA Records' (Tim Goldsworthy) has 'moved to the other side of the world.' DFA is an 'authentic' electro/disco label. James Murphy is probably 'the face' of DFA Records. I wonder if there were issues because James Murphy is a Tier 1 alt celeb, but Tim Goldsworthy might be like 'a slave who doesn't get any credit.
Reached for comment by e-mail, Galkin told Resident Advisor: "Tim Goldsworthy moved away to somewhere in the United Kingdom, without informing anyone here at DFA. We have had no word from him since he left the United States. So we moved on with our lives and our business. Simple as that. He most definitely took a piece of us when he left, but we wish him the best with whatever he gets up to next."
Tim Goldsworthy = the bro who 'produced' the hit electro album "In Ghost Colours" by the Cut Copy, and is considered by web critics to be 'the fifth member of the Rapture before they went mainstreamish.'
Do u have any conspiracy theories abt why there is a 'huge rift' in DFA Records?
Can we assume that the new LCD Soundsystem album is 'going 2 blow' because of the deteriorating corporate culture at the DFA studios?
Does n e 1 know the real story, or is this just a 'non-story' that blogs are sensationalizing in anticipation of the upcoming LCD Soundsystem record?