teens
By Carles on 22 Jan 2009
I recently saw a life changing public service announcement. It made me question 'who I am as a blog.'
I just realized that my blog might be a 'cyber bully', yall! Not sure if I should stop blogging, or maybe just focus on blogging about crappy mp3s + mediocre altNews bits. Sometimes I see people on the internet, and I think 'omg... they are s00 zany. I need 2 blog about them so that we can understand the modern state of altCulture.' However, maybe I am 'being a lil bit 2 harsh'... Maybe I am a cyber bully
I did a mini-research paper for my community college psychology & teacher certification course, and came up with this power point slide. Do yall 'get' what it means to be a bully in cyber space? Do yall realize how it's apparently 'cowardly' 2 be a cyber bully? Do yall realize that cyberbullying is responsible for 60% of tween tragedies [via school shootings and suicides]?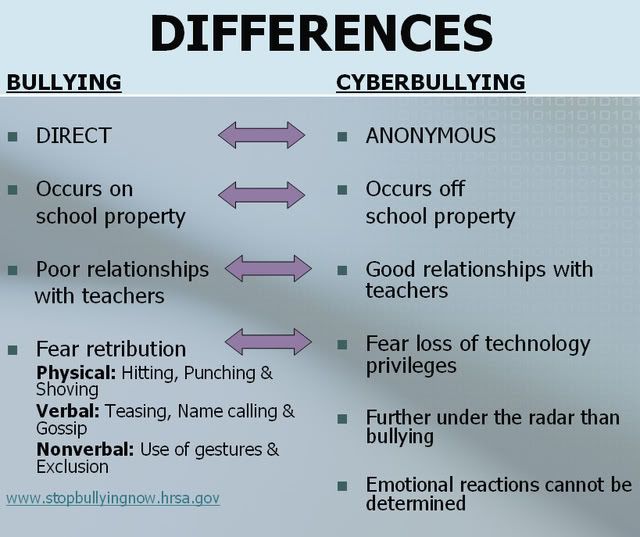 People on the internet are REAL, and whether or not their personal brands are authentic or not is none of my business. The internet shouldn't be a place where 'u come under fire 4 being urself'--it should be a safe haven, where any 1 can post a picture without having 2 fear 'being made fun of.' Just because ur 'hiding' 'behind a screen' doesn't make it any different than 'real life.' Why would u say something mean abt some1 on the net that u wouldn't say 2 their face? Internet feelings are the same as 'real life' feelings, yall. Do u agree? Am I making sense?


Wonder how I will raise my kids. Might not let them have the internet until they go away 2 college. Will probably print out the entire wikipedia for them instead of buying a set of Encyclopedias. Will let them have graphing calculators 2 play games on. Just don't want their lives' 2 fall apart b4 they even start. If I walked in on my 12 year old son/daughter vlogging, I would punish them swiftly (physically and emotionally). There is no reason 2 let ur kid have a computer before the age of 16--just sayin... be careful yall. There's more 2 raising a kid than 'feeding it' and 'changing diapers.'
N e ways... should I ban cyber bullying on HRO?
Is HRO an altCyberBully?
Am I a cyber bully if I talk about people without internet, like 'poor'/'3rd world' people?
Is Pitchfork a 'cyber bully' of musicians?
Are 'gossip blogs' a 'cyber bully' to celebs?
Is 'the newspaper' a 'paper bully' to events?
Am I a cyber bully 2 myspacers worth blogging about?
Are rich tweens cyber bullies 2 poor/coloured/fat tweens?
Is hotornot.com a cyberbully 2 ugly ppl?
Just trying 2 'get my head around' cyberbullying. What does it mean 2 u?

I just want
people to like me
both
in real life
& on the internet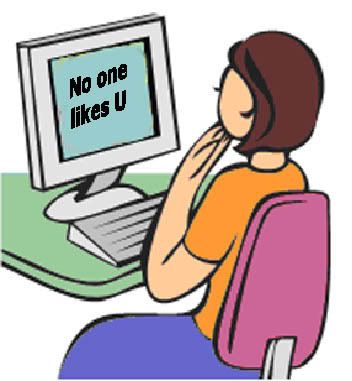 If ur ever feeling 'alone' or 'bullied' on the internet, come to HRO as a safe haven, yall. We 'accept' every1. Kinda like an interracial church.
By Carles on 13 Jul 2010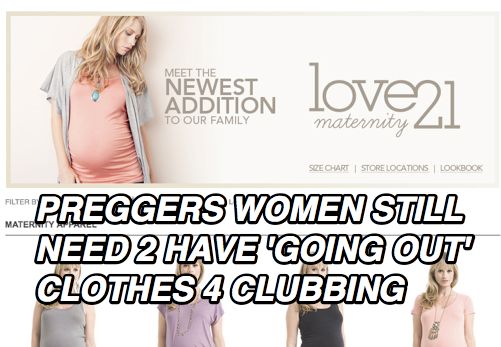 From what I understand, Forever 21 is a 'tacky ass wholesale brand' where mainstream women can buy tacky ass generic 'going out' and/or 'cutesy clothes.' It is kinda like the mainstream Urban Outfitters, except with a way high slut rate and a junk per capita rate. Many Forever 21 designs are seen on full display at tacky clubs all across the country, because poorer people think it is a 'classy store.' Feel like young girls also think the clothes there might be 'high end' or something. Maybe like 'the Old Navy 4 female tween skanks and poor 18-35 year olds who need to get their swerve on in a club.
N e ways, they 'controversially' launched a new maternity line, and it is only being carried in stages with massive teen pregnancy epidemics (not sure if u r genetically predisposed to teen pregnancy or if it is created by society):
currently, the line is available in five states: Arizona, Alaska, California, Utah, and Texas. Why those places? It could be random. But it is interesting to note that three of those five states – Arizona, California, and Texas – are on the list of states with the highest percentages of teen pregnancy in the country.
Do yall live in these states?
Are there tons of girls who are pregnant?
Should Am Appy respond by offering more maternity options in size XS?
Do yall feel happy for pregnant teens who now get to 'look fresh and fashionable' even though they have a huge belly with a child forming in it? Should they be forced to wear big baggy Walmart men's clothes in shame?


Glad I can still wear my leggings even after I get pregnant.
Do pregnant teens deserve 'higher self esteem', particularly for baby shower events? Worried that pregnant girls who shouldn't be pregnant might 'get pregnant again' while they are pregnant if they look too sexie/start hitting up clubs again.
Worried that our planet is becoming 2 crowded... Worried that the Chinese will eat all of our food.
Does the USA need to put an upperlimit on how many children parents are allowed to have? Should Africans start adopting American babies that won't have a good life?
What kind of brand is Forever 21?
Have u ever shopped in a Forever 21?
What kind of girls/women wear Forever 21 clothes?
Is Forever 21 bad 4 society?
By Carles on 01 Jul 2010
Just a couple of tween bros
in Middle America
listening 2 hip hop rap
saying the 'n-word'
imagining the hip hop lifestyle we will 1 day grow in2
Vlogging
Rapping
Badassing
because we r bad asses
chillin with the blacks
rapping just like them
mutha fuckas
white, black, 1 color
we r bros
gettin our rap on
eff all da h8rs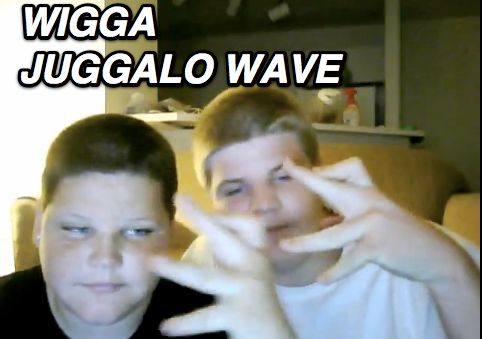 Are these bros mad talented?
Will they get signed by an alt record label?
Does all rap sound like this?
Are white people trying 2 be black ppl or are black ppl trying 2 be white people?
Are these bros the next Eminem / Insane Clown Posse?
By Carles on 01 Jun 2010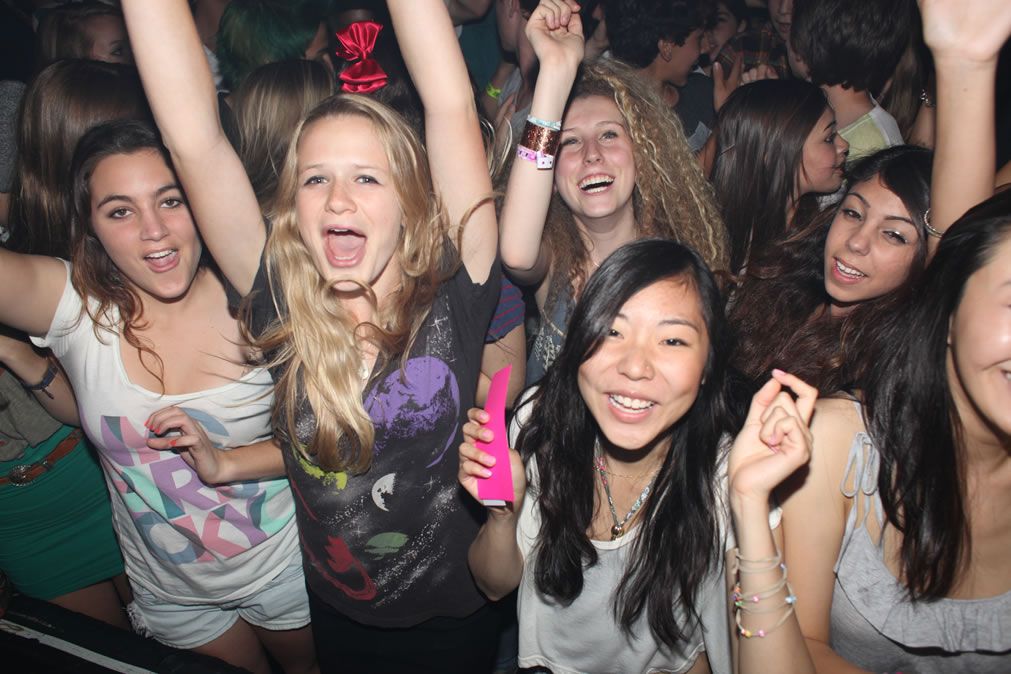 Steve Aoki DJed some sort of party for entry level alt tweens. I am not sure if he made money on this, or if it was a Super Sweet 16, or if maybe it was part of some sort of 'mentorship program' where you serve as a 'big brother' to tweens who want to be alts when they grow up. Do u think he is a good role model, or should these kids apply to the Animal Collective internship program?
Seems like they all wanted to touch him like he is 'electro Jesus.'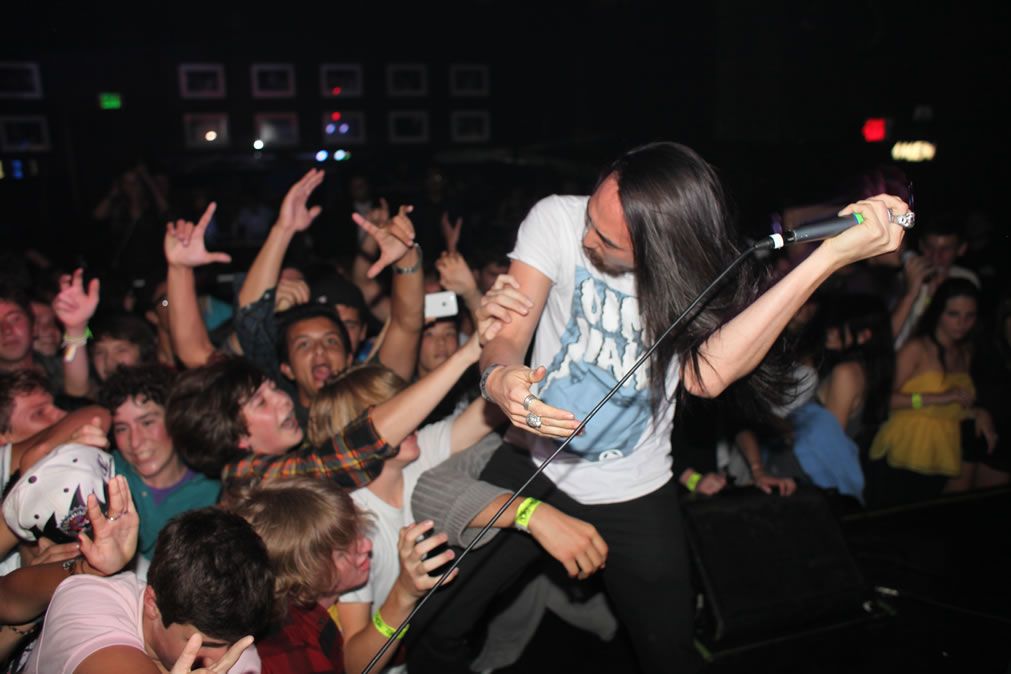 Alt Tween bros put on electro plaid and got they party on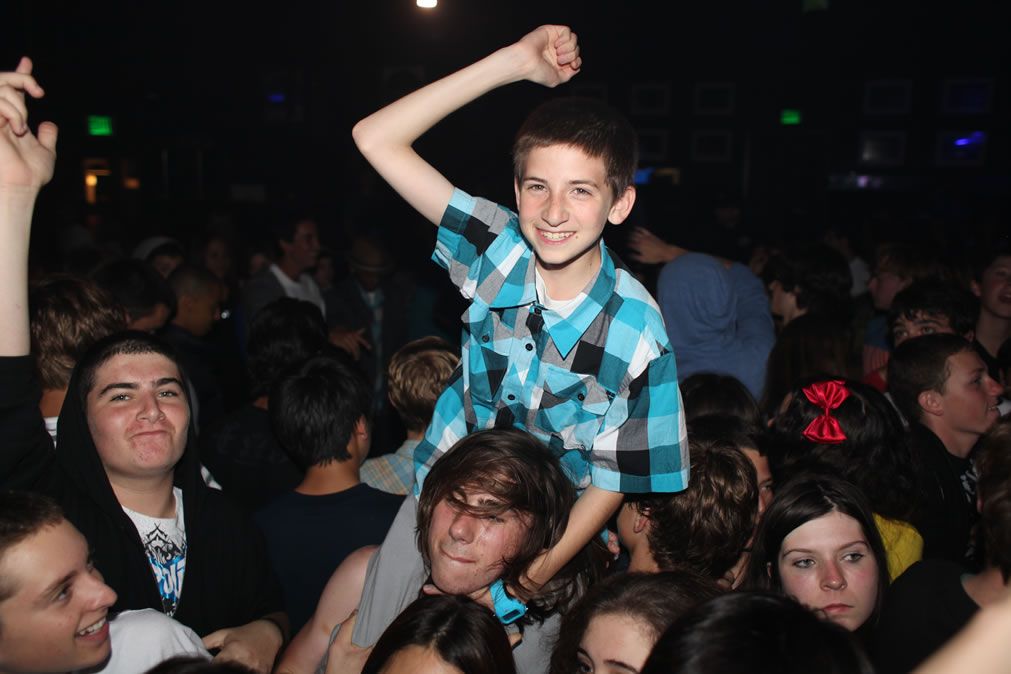 Feel like this is a 'mini-version' of an alt grownup partie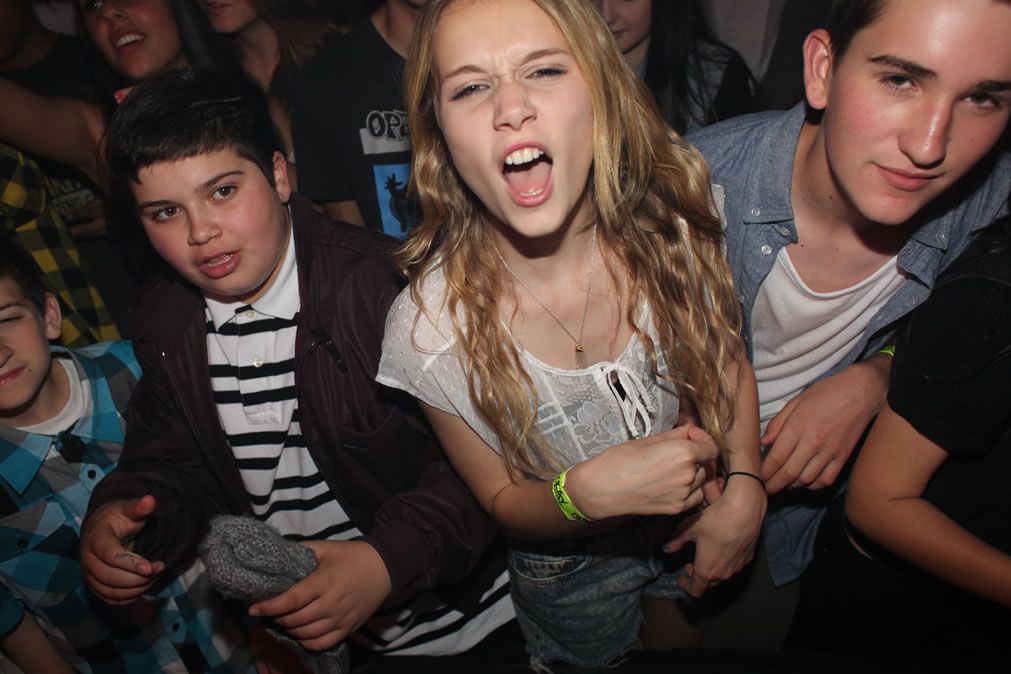 They only want u when ur seventween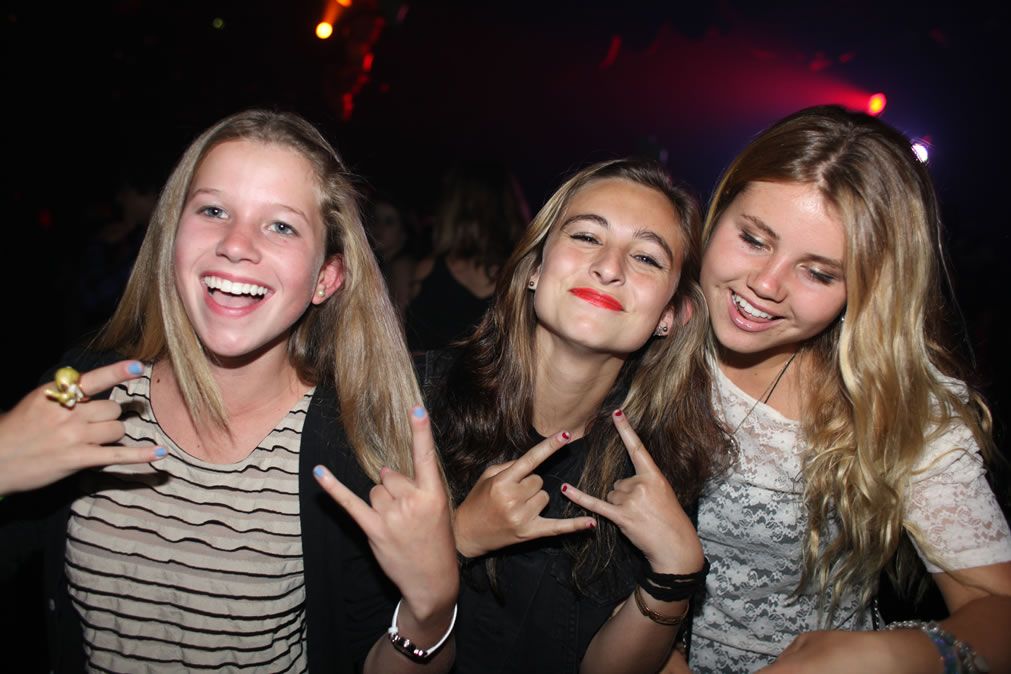 When ur 21, ur no fun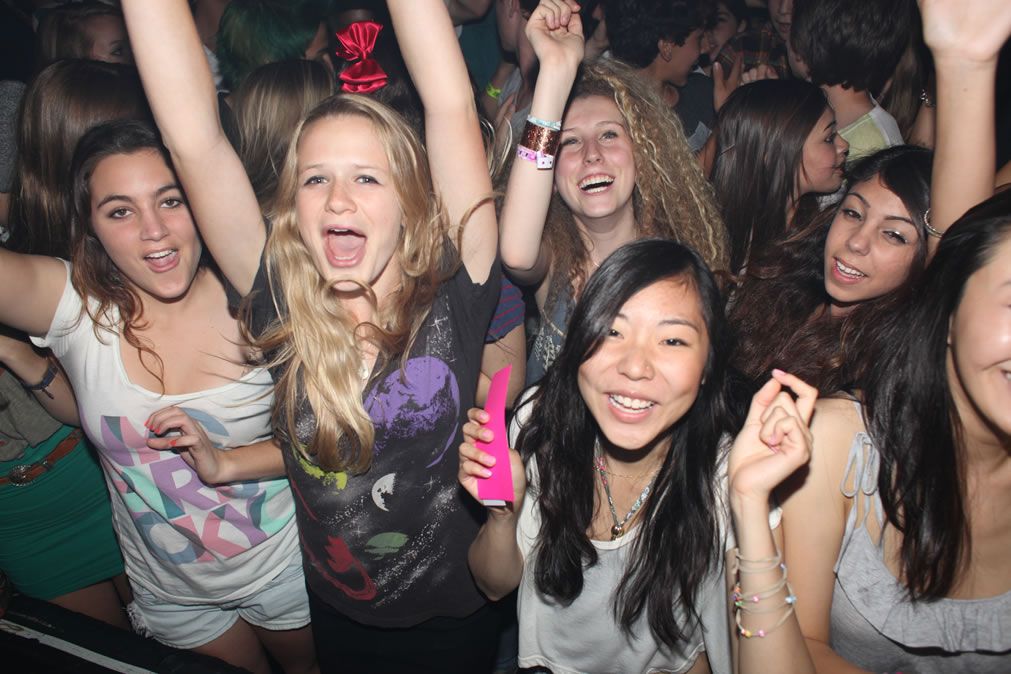 Seems like this bro is a 'pimp.'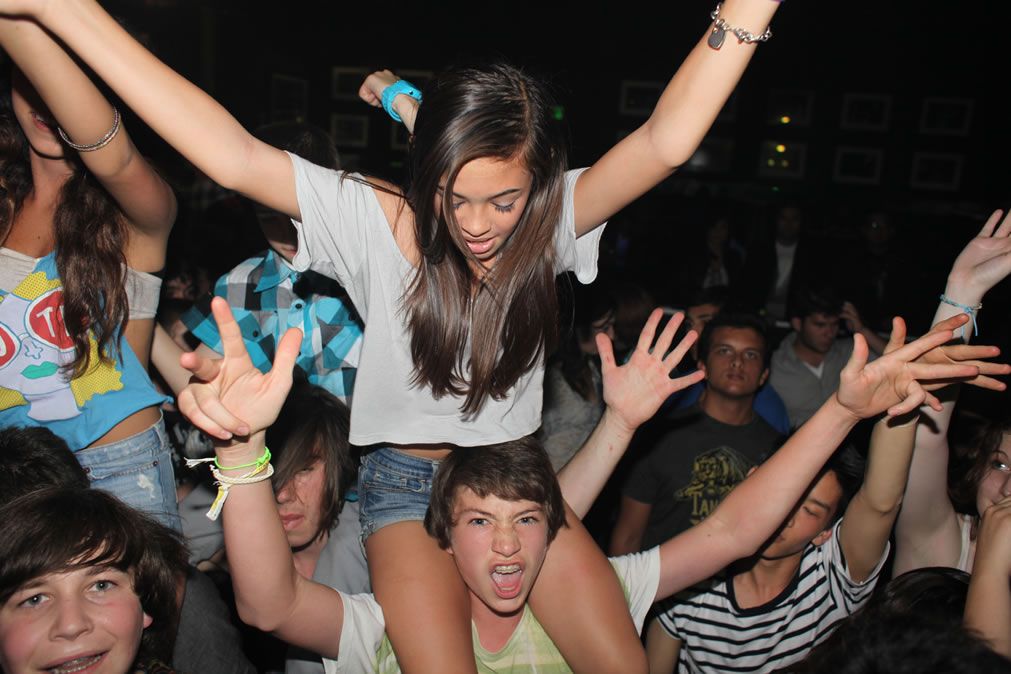 Steven Aoki did not crowd surf because he weighed more than 100 lbs, but they got an entry level alt who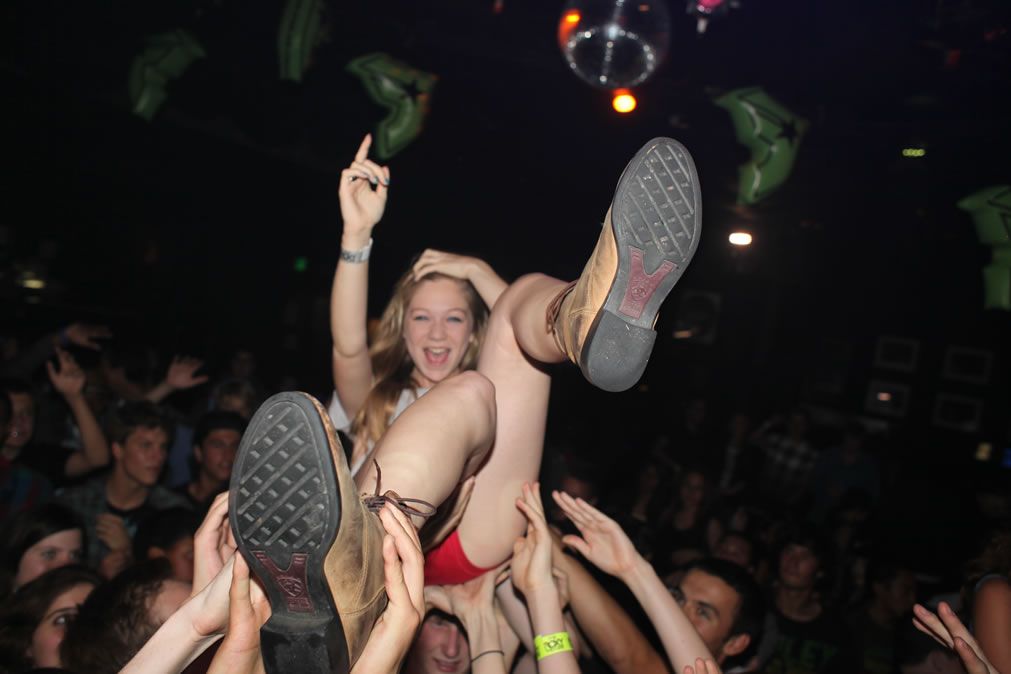 Seems like tons of bros 'had a grab' 4 the first action of their lives'
Worried she will be traumatized by the horniness of the emerging altbros who 'grabbed everything available'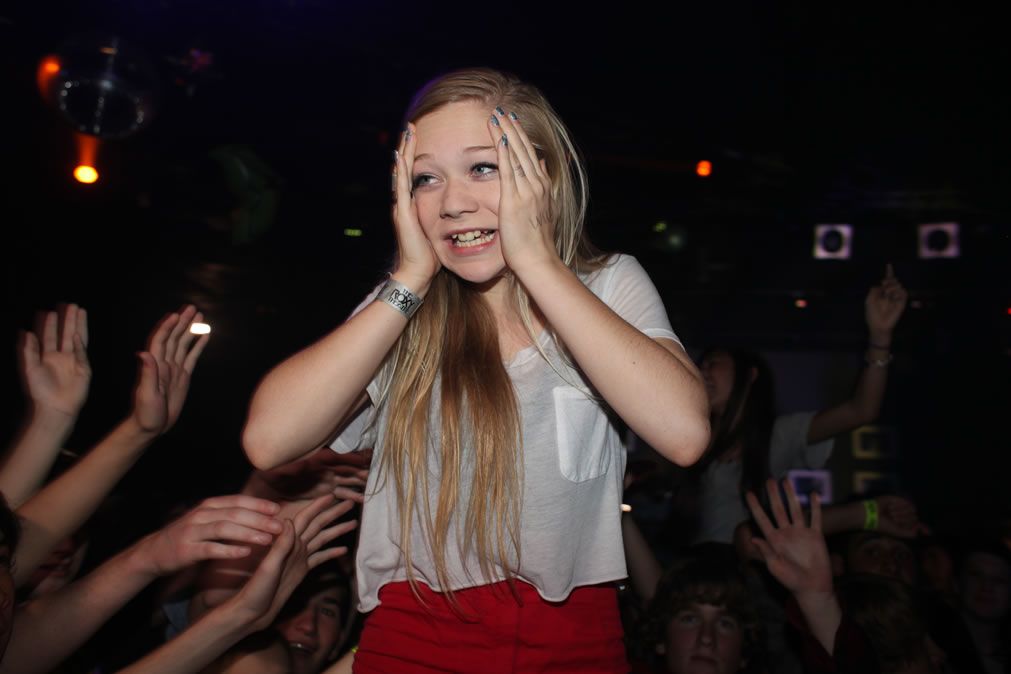 Worried this pic is 'barely legal'

What r u doing here, punk bro?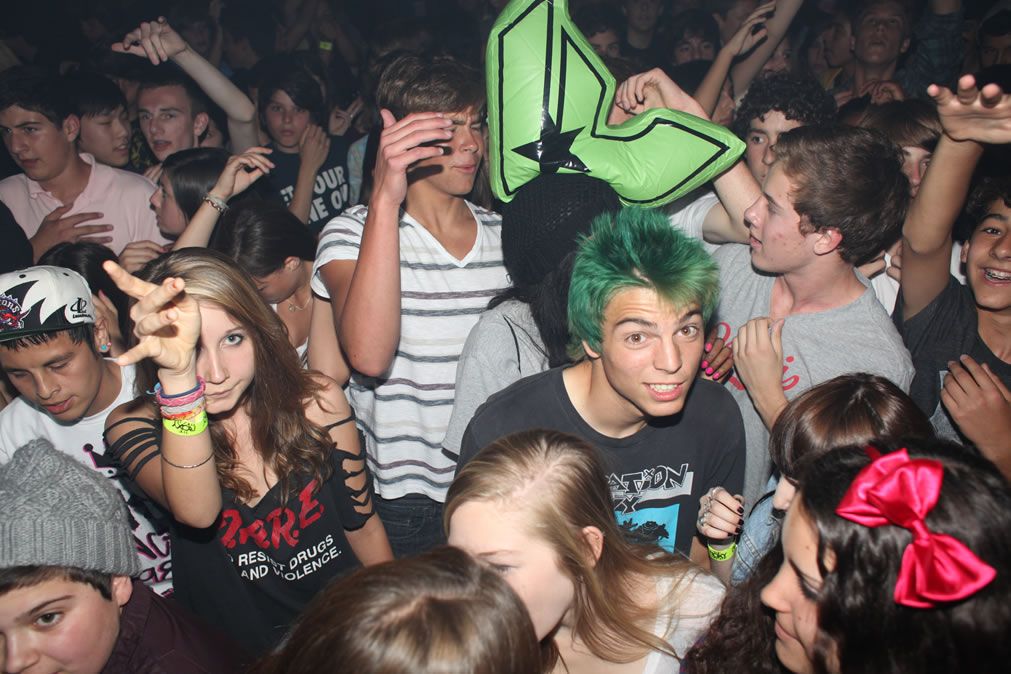 It feels good to know that 1 day
I will be an auth alt
doing my homework
putting in my internship hours
knowing it will all be worth it one day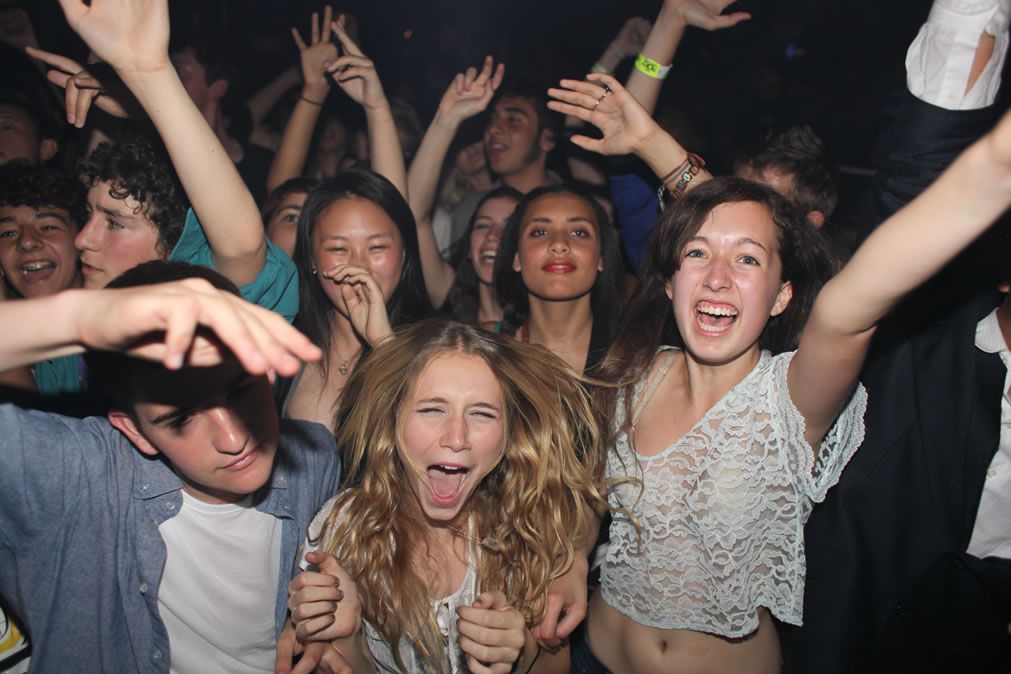 One day
we're gonna be auth alts
I'm on it
I promise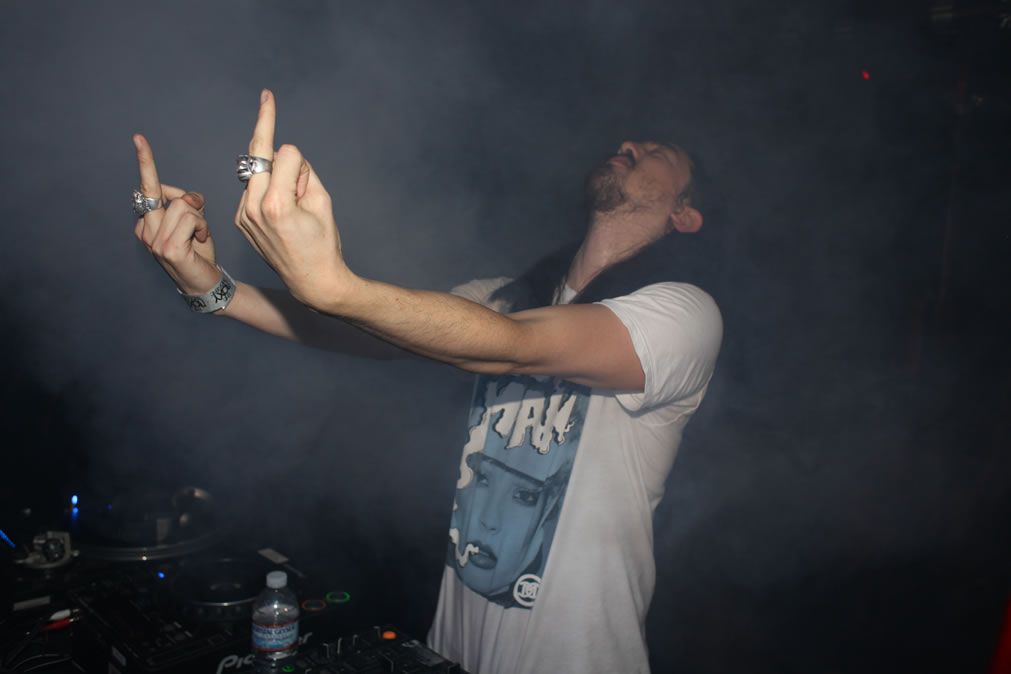 'Eff all yall tweens. Don't even get a bottle of Grey Goose when I DJ for yall.'
-Steven Aoki, Alt Big Brother Program Mentor
Do u wish U had an alt mentor when u were an entry level?
Who do u wish it was? Panda Bear? J Murph? Ryan Schreiber? Carles? Jousteece? the iPad DJ? Zooey Deschanel?
Do alt girls 'age a lot' between 17-21, sorta like Lindsay Lohan?
Alternative Celebrity, DJ
Steve Aoki is an AZN DJ.
Read more>>>>
By Carles on 16 Apr 2010
From what I understand, Hanson used to be a band of three brothers from Oklahoma that consisted of tweens before the 'tween' demographic became a legitimate consumer force in America, since they all got cell phones + high speed internet. They were sorta like The Jonas Brothers, except the music marketing machine was kinda different in the late 1990s [via VH1 alt rock bands].
Hanson seems like they are 'making a comeback.' They cut their hair so they don't seem like 'inbred white trash' any more.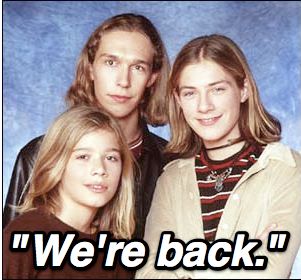 Wonder if Hanson is a 'relevant' band, or if they are just trying 2 be some sort of ironic meme, sort of like Rick Astley's career [via Rick Rolling]. Might try to 'save major labels' by converting their old starts into internet memes and getting licensing fees / iTunes sales bumps.
Not sure if Hanson will ever 'break free' of their previous image, no matter how 'soulful' they try 2 be, or how 'talented' as musicians that they want 2 prove that they are. Wonder if their new video would have been 'cutting edge' in 1993.
Here is a video from their previous hit, MMMBops, which achieved 'Best New Music' status on the popular website Pitchfork Media.
Do u think buzz bands in the modern indiesphere are starting 2 sound like Hanson, except 'fuzzier'?
I think the song MMMBop is actually commentary on how short the lifespan of buzzbands can be:
You have so many relationships in this life
Only one or two will last
You go through all this pain and strife
Then you turn your back and they're gone so fast
And they're gone so fast
So hold on to the ones who really care
In the end they'll be the only ones there
When you get old and start losing your hair
Can you tell me who will still care?
Can you tell me who will still care?
Wonder if Hanson are the 'founding fathers of chillwave.'
Do u think Hanson will 'crossover' and reach a new audience? Do u think inserting Weird Al Yankovic into their video was a good decision, or should they have booked the modern version of him? (Andy Samberg)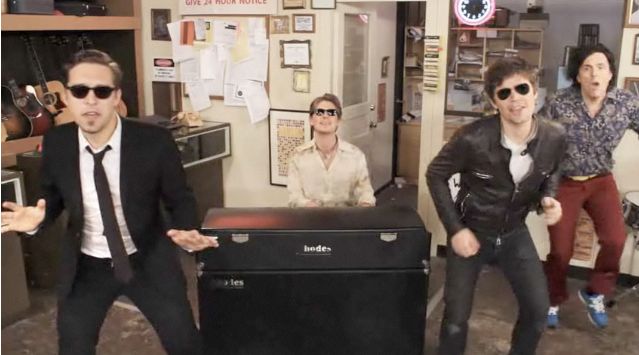 Is Hanson a relevant buzz band?
Do yall think Taylor Hanson is hotter than Joanna Newsom / Zooey Deschanel?
Should Hanson 'grow out their hair' again?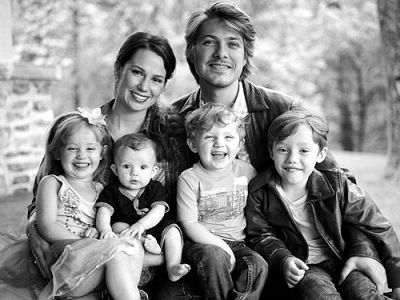 Is Taylor Hanson a 'cool dad'?
Should he make his kids form a band, sort of like Michael Jackson's father Joe Jackson?
Does Taylor Hanson still 'look like a bitch'?
By Carles on 29 Mar 2010
H&M is a popular retailer with a moderately alternative reach. Many people describe it as American Apparel meets the Gap meets Forever 21 meets ___________. It seems like they are trying to re-brand to be 'cool with the kids + tweens', as opposed to being a place where you go to get cheap shit that looks okay/neutral.
It seems like they got a bunch of tweens to do some sort of flash mob in order to promote their brand. I wonder if it cost a lot of money to hire these tweens, or if it was a bunch of those types of tweens who think their kids should be models / actors / singers / dancers / etc. Always seems like a good idea to hire some teens/tweens who are down to work 'on the cheap' in hopes of creating a better life.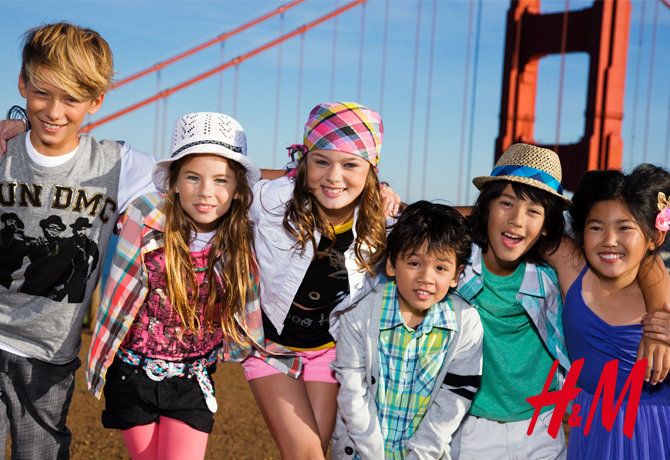 Seems 'weak'
55 stylish kids surprise the public at Union Square in San Francisco with a hip hop dance battle that showcases the latest H&M Kids fashion.
Alt tweens doing grown up things. Riding public transportation, wearing scarves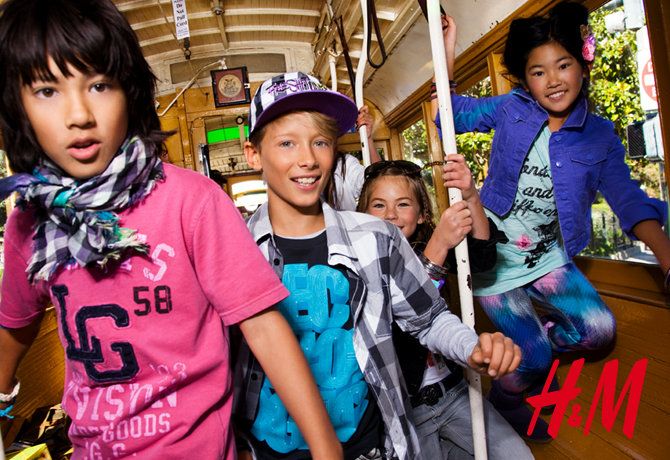 Every1 is free to live life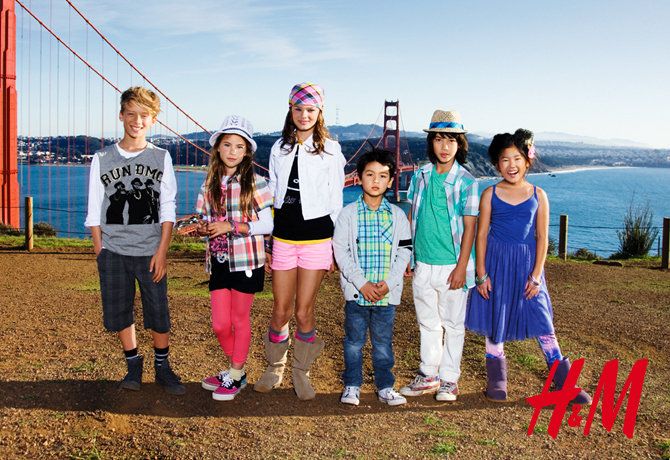 Altbaguettes keep getting younger and younger.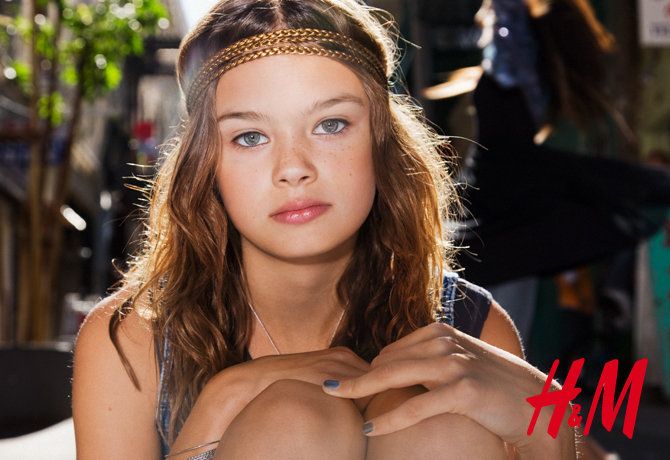 Are flash mobs still a legitimate way to create 'viral buzz' for your brand, or should the creative executives who orchestrated this campaign be 'fired' for using a buzzworthy idea from 2-4 years ago?
Will u take ur tween son or daughter to shop at H&M, or will they prefer to shop at WalMart since Miley Cyrus' fashion line is carried there?
Do flash mobs really 'count' when it is just a group of parents huddled around, watching their kids perform?
Do u shop at H&M?
What is your perception of the H&M brand?
Is H&M alt and/or authentic?