Tao Lin
By Carles on 14 Sep 2009
Hello, I'm Tao Lin.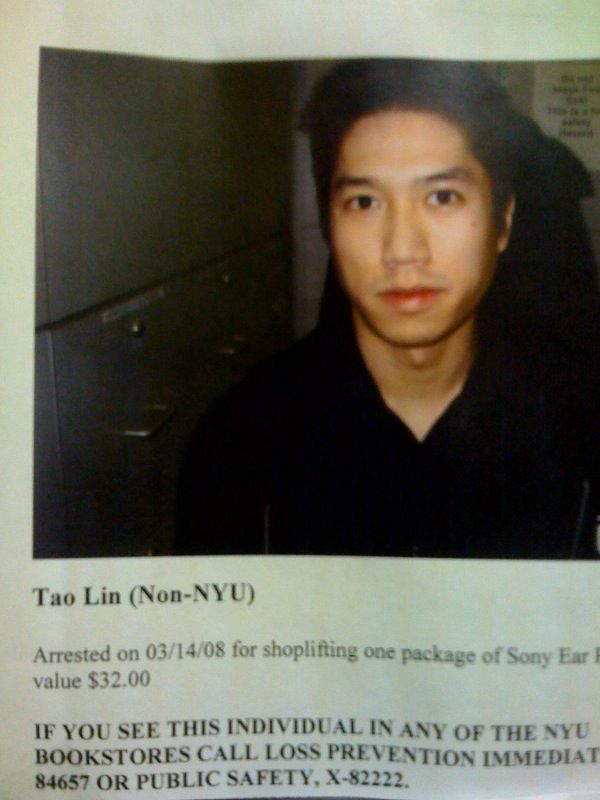 You might know me as a frequent HIPSTER RUNOFF commenter when I am trying to promote my personal website heheheheheheheeheheheehehe.com or as a model from the IAMCARLES campaign.
I recently wrote a novel called 'Shoplifting from American Apparel.' Some websites have reviewed it, and some have even 'panned' it. This book is intended to break into alternative markets. The title is 'very marketable' which is why I selected HIPSTER RUNOFF as a place to run this 'exclusive' excerpt. I have been told that many musicians 'debut' mp3s on certain music blogs, so I wanted to 'do the same thing' except with a book. (Full Disclosure: Carles and I are childhood friends. We also recently recorded our band's debut EP.)
Please enjoy the excerpt. I hope it compels you to 'buy' my novel. I check my Amazon sales rank on an hourly basis.
Author of Shoplifting from American Apparel,
Tao Lin
(Actually written by Carles.)
Please note: Carles does not endorse this product. Carles has not read this book. He only reads writings contained in web browsers. It is srsly the only way his brain can 'process' information.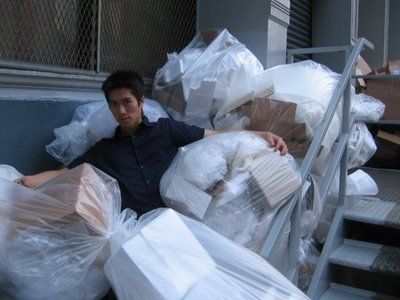 EXCERPT From SFAA
********************
********************
By Carles on 19 Jan 2009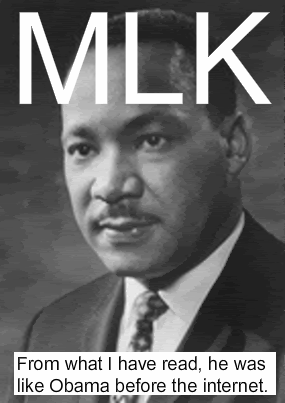 Happy Martin Luther King Day, yall (to all yall blipsters and non-blips). I had a great day off and spent some time using wifi in Central Park. It was kinda meaningful, but my battery eventually died and I 'got a lil depressed' about how wireless internet is 'forever' but battery power is not 'forever.' Hope Apple solves this problem in the next Macbook.
Moving forward, I just wanted to talk about what a great guy MLK was. He seemed like a pretty passionate bro. Think he learned about viral marketing/community organizing/political activism from Gandhi. Unfortunately, these tactics would not work in the modern world. U have to be able to 'use the internet' 2 convey 'what ur all about' by building websites/socialnetworks/twitters/other gimmick web communication services.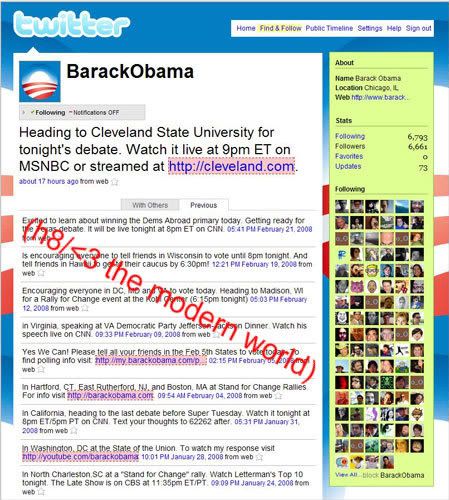 I sort of wonder if Barry Obama 'could have made it' before the internet existed to proliferate memes. I'm just saying, yall. MLK JR is a true bro. Not sure if Obama will be able to go from 'being a viral meme' to actually 'leading a nation.' If yall think about it, it would kind of be like electing Tay Zonday 2 office. U need to be more than just an 'internet celebrity' to lead our world. There's more to life than Choco Rain Peanut Butt Jelly Time vlog candy vimeo youtube memes.
Sorry 2 get political on yall, just want u 2 realize that the internet has changed the way that we consume the world. Hope that our 'economy' gets better. What do yall HOPE 4?
SPARKS?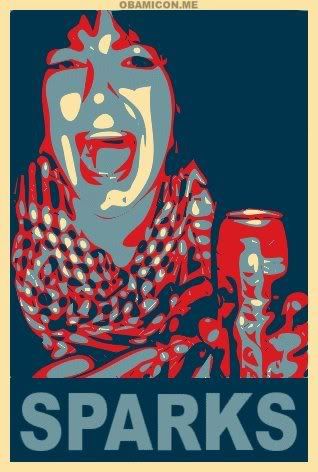 or OBAMMY?


Should we still be 'hoping' now that the campaign is over, or do we still need 2 'hope'? Just wondering. Kinda confused. :-(
I "feel stupid." - an insecure person
************************
HIPSTER RUNOFF SATELLITE RADIO SHOW
************************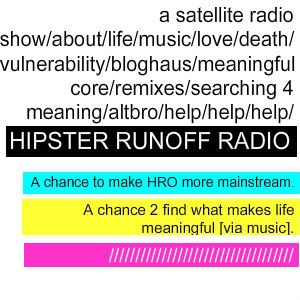 The HIPSTER RUNOFF radio show airs Mondays at noon and again at midnight EST on Sirius XMU. Iff you're an XM subscriber, you can listen to Blog Radio on channel 43, and Sirius subscribers can still find us on channel 26. If u really want 2 hear Carles Show, u can get a 3 day trial membership.
PLAYLIST AFTER THE JUMP
By Carles on 12 Jan 2009
This is another post about my meaningful radio show on Sirius XMU. If u do not have expendable income, u do not have Satellite Radio. Please disregard this post if that bro is u. If that bro is u, u should probably work hard to 'get 2 a better place' in ur life where ur parents are 'no longer supporting u. Or maybe u should convince ur parents 2 support u again.
Just wanted 2 post this old meme & talk about parent hood.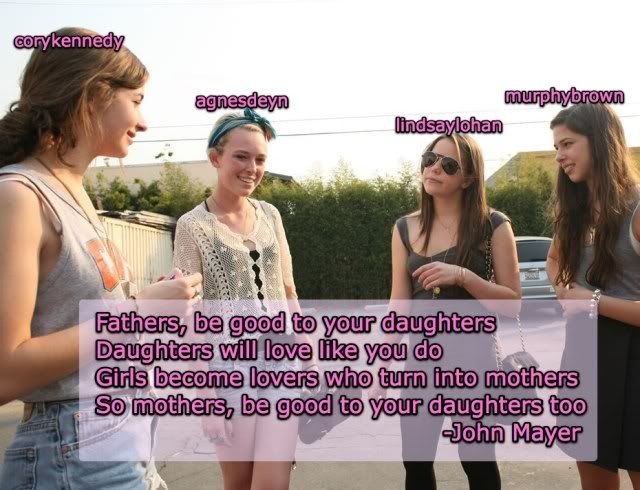 Always value the era when ur parents supported, yall.
It'll be gone b4 u know it and then u'll be in 'the real world.'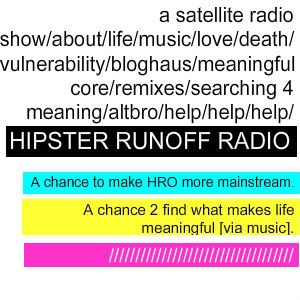 HIPSTER RUNOFF RADIO is a meaningful radio show. The HIPSTER RUNOFF radio show airs Mondays at noon and again at midnight EST on Sirius XMU. Iff you're an XM subscriber, you can listen to Blog Radio on channel 43, and Sirius subscribers can still find us on channel 26. If u really want 2 hear Carles Show, u can get a 3 day trial membership.
Playlist after the jump
By Carles on 07 Feb 2012

The New York Knicks are a franchise that is in serious peril. After luring high priced free agents Carmelo Anthony and Amere Stoudemire, head coach Mike D'Antoni has failed to find a point guard that could run his system of organized chaos. It seems like they have turned to NBA-journeyman and Brooklyn author/poet Tao Lin in order to save the franchise. Lin has been putting up great numbers in his first two games.

Going nowhere all season without a real point guard, the Knicks turned to Lin on Saturday against New Jersey, and he delivered 25 points. He was even better in this one in front of a crowd that again chanted his name much of the night, adding a career-best eight assists.

He made the biggest basket of a game, a desperation 3-pointer with the shot clock winding down and 1:58 remaining that gave the Knicks a 95-86 lead. He previously converted two three-point plays in the period, the latter pushing the lead to 10 with 4:29 left.

He did have eight turnovers, surely influenced by fatigue while playing 45 minutes, but D'Antoni was going to keep riding him.

"I'm riding him like freakin' Secretariat," D'Antoni said.
Should Mike D'Antoni limit Lin's minutes?
Is Lin being 'rode' like Secretariat?
Lin has done his best to create wide open shots for teammates with his dribble-penetration. Here is him avoiding the swat of a Utah Jazz player.

Here he is with his roommate, Landry Fields (Stanford graduate), whose couch he has been crashing on because of his limited income as an alternative author.

Tao Lin is taking the NY area by storm. Lin has been humble, despite the buzz.
"Basketball's so fun when you play on a team where people want to work together and work through tough times and overcome them and have victories like this," Lin said. "This one was ugly and we lost a couple of players, but this team has a lot of will."
Lin's story has inspired the NY-based Asian-American community to rally around his success story.

He is an inspiration to all AZNs who want to be 'baller ass NBA players' every where.
D'Antoni decided to start Lin, the first American-born NBA player of Chinese or Taiwanese descent, earlier Monday, and the position could be his for a while. Baron Davis, the expected starter when he becomes available, revealed that an infected right elbow had recently caused him to stop his workouts and it is unknown when he will resume practicing. D'Antoni said it would probably be a week to 10 days from the time he returns to practice to when he's ready to play in games.
Is Tao Lin 'balling over all'?
Can Tao Lin have a more lucrative career as an NBA player than as an inspiration to 'kids who can't write good' internet generation?
Could u watch Ballin Ass Tao Lin highlights 'all day'?

What part of his game does he need to improve?
Can the Knicks save their season with Lin at the point guard?
Should they 'cut' Baron Davis and ride the pass-first point guard Lin?
Should the Knicks fire D'Antoni?
Should AZNs 'not be allowed' to be good at sports since they are 'already good at school'?
Do u h8 AZNs who think that they are 'streetball legends' at your local gym/pickup games and drive 2fast2furious rice rockets and fire ill-advised three pointers against the flow of the game?
Is Tao Lin the king of New York, stealing all the buzz away from the NY Giants's Super Bowl Victory?
By Carles on 09 Dec 2011

Recently, Lana Del Rey was spotted canoodling with relevant AltJew DJ A-TRAK [link]. She is truly becoming a top tier alt socialite, and we will see no shortage of pictures of her canoodling with other relevant alt celebs so that blogs can post it and be all like '2 brilliant minds and talents are meeting.' Can't wait 4 festival season! <3 <3 <3
Now, it seems like she has moved on to a new DJ (and writer/poet) Tao Lin. As you may remember, Tao Lin made his DJ debut at #BleepyBloopFest several months ago [link]. He is best known for writing abt his personal life as if he is depressed, so he will probably write some erotic story about a sexual encounter with Lana Del Rey, except his penis couldn't get hard then he will say random quirky stuff that wanna-be-literary-tweens will think is all insightful and revolutionary.
Who knows if Tao Lin and Lana Del Rey will last... he sure is moving fast after the recent separation from his ex-wife, Megan Boyle. He is on record as saying that the breakup was 'her fault', so I hope that he has found happiness.
Do u think they make a good couple?
Does Lana Del Rey have 'yellow fever'?
Does Tao look good, healthy, tan?
Can Lana Del Rey finally find a man who isn't on the couch playin' his veeehddeeooohh gaaahhyymes? -mainstream 'gossip rag' when Lana Del Rey dates a famous TV star
Alternative Celebrity, Buzzband
Lana Del Rey is a hot female indie singer. She is 'mad controversial.'
Read more>>>>
By Carles on 26 Oct 2011
Photo by Laura June Kirsch


Tao Lin recently launched his DJ career at Bleepy Bloop Fest in Brooklyn, NY at Cameo Gallery. Some say he showed off his technical skills as a DJ, while others claim that he 'effing tanked'. He was spotted with an alt floozie on stage with him, utilizing his brand as a DJ to 'bang bitches.' In addition, he had some sort of beverage with him. He played on his knees in order to conserve energy and prevent back pain.
As u may know, Tao Lin is married to Megan Boyle, another one of those weirdo writer people who do drugs and fuck each other then write abt it. [link] It seems like there is 'trouble in paradise' since he was spotted openly 'canoodling' with a random alt broad.
Tao Lin claims that the purpose of his DJ career is to attempt to make 'mad bank' with booking fees and 'merch sales'. He is currently seeking a booking agent. He has 'merch' for sale at the Official Tao Lin store [link].

Does Tao look like a 'legit' DJ?
Would u bang his alt floozie?

Did he 'get divorced' from Megan Boyle?
Is he cheating on his wife?


Can Tao 'make it' as a DJ? Should he release an EP?
Were u at Bleepy Bloop Fest? how was his vibe?
Did he 'tank' or 'kill it'?
By Carles on 18 Aug 2011

Tao Lin is a Brooklyn author whose career is centered around complaining about being broke and 'severely depressed.' He has 'stayed afloat' through the use of elaborate gimmicks such as selling shares in something called 'Richard Yates' and publishing his Gchats as a 'novella' in 'Shoplifting from American Apparel.' Many people are surprised he has not 'offed himself' or OD'd on prescription pills. He was recently in the headlines for marrying some other zany author broad, but they probably don't love eachother and are only in it for blog coverage.
The Observer reported that Tao Lin sold a '3-page outline' and ~5000 words' of his next novel to the same people publish Bret Easton Ellis. They emailed Tao Lin questions to try to get some 'juicy' details.
NYO: Did you get to go to meetings at the publishing houses?
TL: Yes, I met with 4 editors.

NYO: Who has the nicest office?

TL: Bloomsbury had the bleakest office, in my view. The other offices were all really nice.

NYO: Did Tim make the highest offer or was he the editor (and Vintage the publisher) you liked best?

TL: I liked everyone. Vintage didn't make the highest offer. I liked them best, based on a number of factors and with Bill's input.

NYO: Did you meet Sonny Mehta?

TL: I did not, but Tim and I talked about him. Tim spoke to him a number of times. Sonny had asked Tim which book by me he should read and Tim had said "Richard Yates," so Sonny may have read some or all of "Richard Yates."

NYO: Were you counseled against putting out a book proposal when everyone is on vacation (did they say "wait until September" or did you have to talk with any editors on Martha's Vineyard)?

TL: Everyone seemed very available, but I think mostly because of Bill's influence and enthusiasm. Bill highly exceeded my expectations at what an agent does or could do.

NYO: Do you feel now like you've "made it"?

TL: I honestly feel, to a large degree, like me and everyone else are close to death and that the awareness of this has, to me, precluded thoughts of "making it" (this is a theme of the novel).
Seems like Tao Lin wants to keep 'indie cred' while also 'rolling in it.' Without a financial need to think up gimmicks will he 'wither' in his room and die? According to Tao Lin's blog his 'lit agent' is Bill Clegg who the New York Times called a 'recovering crack user.' Let's get real, only little alt girls from the Midwest who are addicted to the alt internet will ever read his books. Then they will travel to Brooklyn, hang out with Tao, and "Ess His Dee." I Wouldn't mind being paid in BJs, though, personally.


Will Tao Lin die like Amy Winehouse?
Will he live long enough to finish this book?
Will he spend it all on drugs and hookers?
Is $50k 'mad bank'?
Has Random House made 'a huge mistake'?
Will Tao Lin leave his wife and be seen with B-list 'celebs' now that he's 'rich'?
Do u think Tao Lin 'sold out' for too little money?
When do u estimate Tao Lin will 'off himself'?
By Carles on 17 May 2011

Tao Lin is a Brooklyn author and poet, but I think his 'financial situaish' is in the shitter because he has resorted to 'selling crap on ebay.' He vlogged and showed off everything that he owns, which is basically just a bunch of random crap. Magazines. VIP badges. Notebooks. Random pieces of paper. I'm sure he has a stalker out there who will use all of this stuff as their cum rag, or something dark like that.
Have u read any of his books?
Does he 'deserve money' 4 being an author?
According to his ebay account, he has had 72 sales, so we can assume that he has 'ran out of money and sold random shit' 72 times.

This auction is for items (see video) from Tao Lin's room. Sotheby's estimated these items to currently be worth ~$300 to ~$800, with a 65% chance that these numbers will rise to ~$2500 to $6000 within 10 years, as NYU recognizes Tao Lin as an alumni and enters a bidding war with New School, Harvard, Johns Hopkins, and others to acquire my papers and "effects."

Tao Lin: http://heheheheheheheeheheheehehe.com/2007/04/giant-tao-lin-information-...
Video of the things you will get:

Every item will be personalized by a signature, a drawing, a date, or something else.

Highlights include:
2 issues of Optic Nerve in pristine condition
2 issue of Eightball in pristine condition
~4 governmental forms regarding my 2 to 4 incarcerations the past ~3 years
1 outline of my book tour for RICHARD YATES including a key conveying exactly what drugs were ingested at what dates
A chart of literary connections, who has had sex with whom, and other information (as seen in BEBE ZEVA)
~100 pages of early-to-mid drafts of RICHARD YATES in size 8 font or smaller with many handwritten edits
An unreleased poem handwritten on a square piece of paper
Funny Ha-Ha by Andrew Bujalski, one of my favorite movies
The issue of The Strange I'm on the cover of
Serbian edition of EEEEE EEE EEEE
Unreleased MDMAfilms feature film titled MUSHROOMS
Rare anthology of fiction/poetry I edited featuring Tara Wray, Tony O'Neill, Matthew Rohrer, Ofelia Hunt, Ben Lerner, others
"Marble Memo" notebook from something like 2000 or 2001 or 2002 that's ~55% filled with notes about my "lost" first novel and other notes
The last known remaining fuck america" sticker
How much is this stuff worth?
Should he list a 'buy it now' price?
Has Tao Lin 'hit rock bottom'?
Do authors 'make money'?
Is Tao Lin a 'genius' or does he just pull internet gimmicks and write dumb books?
Will he starve 2 death?

By Carles on 09 Jan 2011

Tao Lin is a 'Brooklyn-based' author/poet who is not known for the quality of his work, but instead 4 his 'internet gimmickry.' It seems like his latest gimmick to promote MDMA Films, some 'film project'/vlogging gimmick that he launched. There is also some random ass girl involved named Megan Boyle, but Tao is probably just going to 'use her up' and 'spit her out' once the meme train leaves town.
In order to get press, they decided 2 'get married' but no1 really cares abt their happiness.
Here is some film where they go to a chapel and Vegas 2 get married. There is some 'priest' who presides over the ceremony, and they just filmed it via Macbook.

Do u think they are 'really married'?
Are they just trying to get the internet's attention?
Is Tao Lin capable of 'true love'?
Do u think Megan Boyle thinks that Tao really loves her, except he is just gonna move on 2 a new project with a new broad in the next 1-2 years?
Do u 'care' or do u feel 'whatever' abt this marriage/MDMA Films?
Is Tao Lin 'past his prime'? Should he just focus on getting a mainstream job + starting a family with his wife? Do u think they can evr have 'real jobs' if they just sit around, doing drugs, and filming themselves?
Alternative Celebrity
Megan Boyle is married to Tao Lin.
Read more>>>>
Company
MDMA Films is a mumblecore film project by Tao Lin and Megan Boyle.MDM
Read more>>>>
By Carles on 27 Sep 2010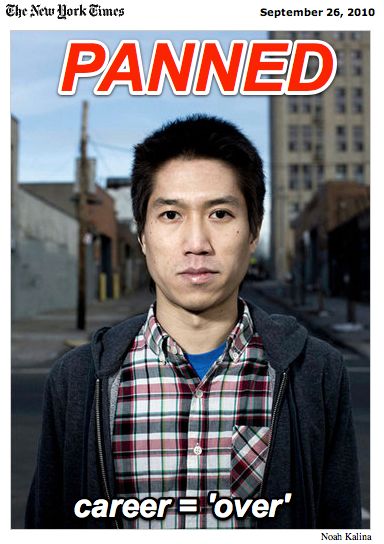 Tao Lin is a "Brooklyn-based" buzz-author who recently released the hit book Richard Yates. It seems like as an author, it is ur job to get ur book reviewed on 'huge websites' and in 'newspapers' that have a web browsing hyperlink to Amazon.com for readers to 'impulse buy' the book if the review is 'glowing' enough.
The New York Times 'reviewed' his book, and basically took a long log-form poop on it. Discouraged ppl from buying it, and Tao Lin's career is 'basically over.' Could see tons of 'returns' by people who purchased his novel, or maybe ppl selling it to Used Book Stores for cheap buyback dollars.
Seems like it was a real 'pan-fest.'
They pan the intro
The novel begins: " 'I've only had the opportunity to hold a hamster once,' said Dakota Fanning on Gmail chat. 'Its paws were so tiny. I think I cried a little.' " This opening will charm the innocent hearts of some readers; those less amused might find it cloying and gimmicky.
They pan his gimmicky voice / stylistic techniques
The novel's voice is deliberately monotonous. Chats, e-mails, text messages, phone and in-person conversations — all are absorbed seamlessly into the body of Lin's text, a smart way of portraying the world in which he's come of age, where we're connected all the time and, regardless of the device or medium, all forms of communication seem alike.
The reviewer bro seems to be an author named Charles Bock. Googled him 2 see what he was all about.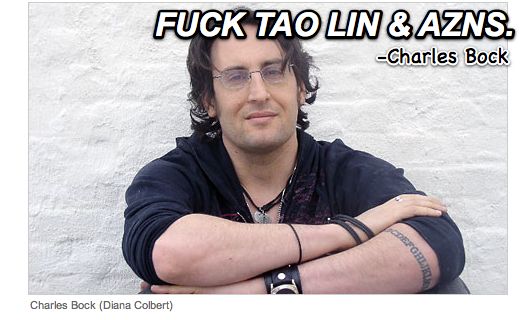 Wish he was just 'chill' with other writer bros, and helped their careers achieve 'mad sales.' Wish all media was positive, and every1 liked everything because everything was amazing. Can't believe he 'breathed so much fire' abt Tao Lin.
They say the book was a stupid idea and really boring.
This sense of a young writer finding his way makes it regrettable that "Richard Yates" is more interesting as a concept than as an actual narrative.
The reviewer bro closed the review by saying that the book made him feel like he wanted to kill himself.
In attempting to explore boredom, Lin recreates boredom. In attempting to write about obsession, he embraces narcissism. If this was his goal, mission accomplished. But the achievement is a low-hanging fruit, and its rewards are limited. By the time I reached the last 50 pages, each time the characters said they wanted to kill themselves, I knew exactly how they felt.
Is Richard Yates 'terrible'?
Did Tao Lin deserve to be on the cover of Time Magazine?
Was this reviewer bro 'mad unchill'?
Are yall on #TeamBock or #TeamLin?
Should Tao Lin 'commit suicide'?
By Carles on 23 Sep 2010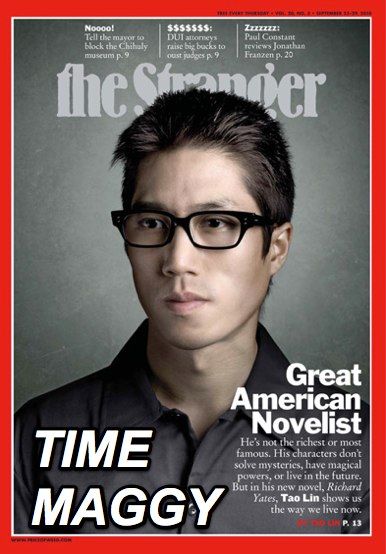 Tao Lin is apparently now a 'great American Novelist' because he was on the cover of some magazine where it called him a 'great Am Novelist.' Does n e 1 know what The Stranger is? It looks like an spinoff of Time Magazine or something. Seems like a big deal. He was interviewed or something and probably said a bunch of zany stuff that made people 'intrigued' / question his stylistic brand.
Anyways, Tao Lin also did some interview with LA Weekly, and the interviewer asked him about the status of "Jesus Christ." (The Indie Band) [link], which was a sound project that Tao collaborated on with Carles, the blogger from HIPSTER RUNOFF dot com.
Can you talk a little about forming Jesus Christ (the indie band).
What inspired the single, "Is This What You Really Want?"? How did you
and Carles record it?

Carles started a band at some point, and he asked me to join at some
point. We discussed band names a little. I don't remember what other
names were considered. I think something like "Damn" or something. I
recorded vocals and emailed them to him. I think "relationship
problems" inspired "Is This What You Really Want?" Carles recorded it
on...maybe Garageband. I'm not sure what he used. I recorded vocals on
Garageband on my MacBook.

Will there be more leaked music of Jesus Christ (the indie rock band)?

I'm 40-95% certain "yes." I know Carles has at least 3 other songs in various stages of completion. One song is about my penis and jock itch. I think one song features some kind of South Asian instrument, I forget the instrument's name. One song has the large, weird-sounding Australian instrument. Carles seems like a patient man. He will not release songs until "completely satisfied," I think. He probably sometimes lets a song "simmer, to some degree," by not thinking about it for an amount of time, before working on it again.

How and when will the album be available?

Perhaps early 2013. I think Carles is "very busy" with other things after being named a "best blog" by Time Magazine and winning Gawker's "Hipster of the Decade" thing.
Do yall miss this hit indie sound project JESUS CHRIST THE INDIE BAND?
When will JC the Indie Band release 'a complete EP'?
Is Tao Lin a 'gimmick of a human'?
Is Tao Lin a novelist, or does he just poop on paper, then smear it around with his fingers?
Have u read "Richard Yates" / "Shoplifting from American Apparel"? Were they 'good books', 'decent', or just 'something u read while you took a long poop"?
See excerpt of Richard Yates:
http://altreport.hipsterrunoff.com/2010/09/exclusive-excerpt-premiere-tao-lins-new-hit-book-richard-yates.html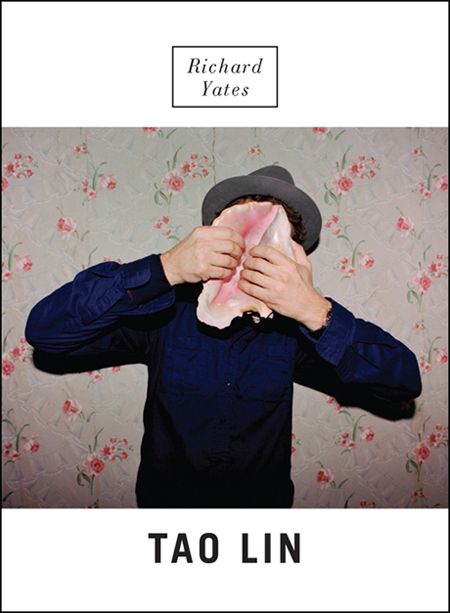 By Carles on 07 Sep 2010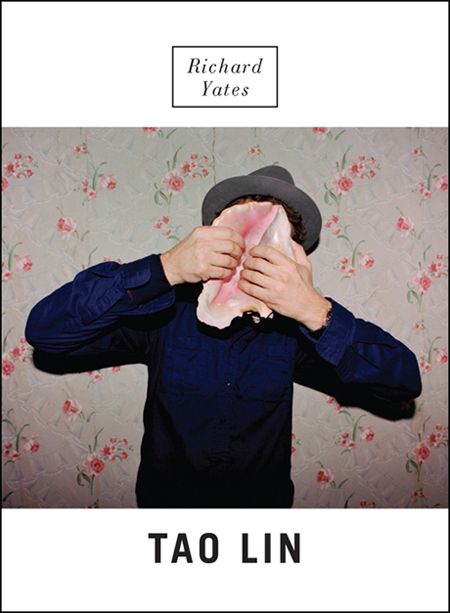 Tao Lin is an author and alt famous human internet being. His new book Richard Yates "drops" in stores 2day. This book might "make or break" his career.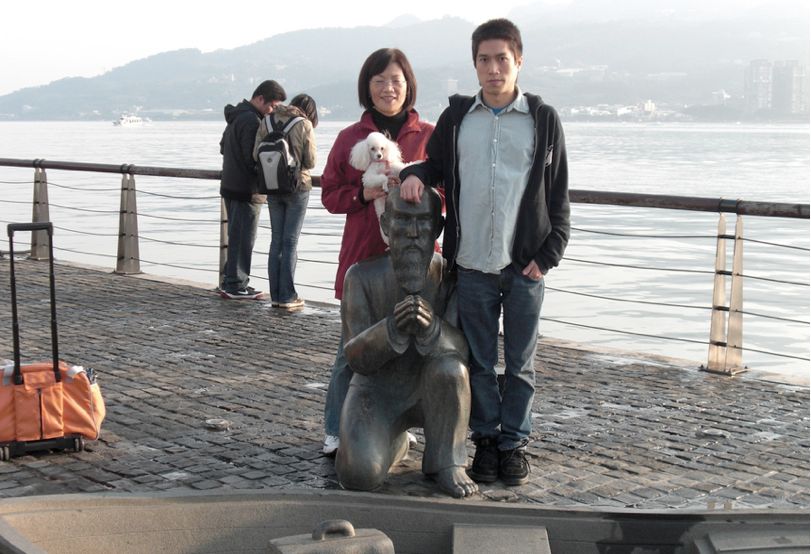 Not sure what Richard Yates is about, but seems to involve tween actors getting their gChat on.
XXXCLUSIVE EXCERPT
HIPSTER ALT REPORT RUNOFF EXCLUSIVE
WORLD PREMIERE MP3 TEXT MUSIC VIDEO PDF
RICHARD YATES by TAO LIN
"Kailey just called and asked me to hang out with her," said Dakota Fanning on Gmail chat. "I said I can't leave my house because I don't want to put on pants anymore and she got angry and went away."

"Good," said Haley Joel Osment. "When are you coming."

"I don't know. It might not be until July when I can come."

"Okay," said Haley Joel Osment. "July is in like 4 days."

"No, I mean like around my birthday because then I can convince her to let me go for my birthday. I really want to see you in New York. I should try to come this week. I can't lie anymore. I have to try to convince my mom."

"Ask her. Tell her she puts stress on herself by trying to control you instead of giving you freedom which is what America is about, freedom."

"I laughed and drooled a little," said Dakota Fanning.

"Tell her American and Canadian soldiers are fighting for your freedom and she is taking that God-given right away from you. Does she believe in God?" A few weeks ago Haley Joel Osment searched Dakota Fanning's mother's name on the internet and found a comment she had made on a message board thanking American and Canadian troops for fighting terrorism. He had showed Dakota Fanning who had said "What is this shit, I didn't know about this."

"Yes, she does," said Dakota Fanning. "I want to go to New York Friday. Do you think Ana would do anything Friday? It will be easier to convince her if I say we're meeting Ana."

"Yes," said Haley Joel Osment. "She will."

"She seemed okay with Ana," said Dakota Fanning. "I keep staring at Richard Yates' face on the back of The Easter Parade but not having any reaction to it. Just looking." Haley Joel Osment said "Party girl" which was a term they had for people who did not speak in a quiet monotone and were not severely detached. Inanimate objects and situations and animals and boys could also be party girls. Dakota Fanning said if they wrote a book about a party girl called Party Girl they would be rich. "I just searched it on Amazon and there's like 4 books and 3 movies called Party Girl," she said. "Party Babe would make us the most rich probably."

Haley Joel Osment said "Slut Babe."

"Slut Party," said Dakota Fanning.

"Slut Party is good," said Haley Joel Osment. "Just bring a tape recorder and hang out with anyone then transcribe."

"When I come to New York we should just go to bars and record drunken sluts," said Dakota Fanning.

"A fly keeps flying by me, I feel dirty," said Haley Joel Osment. "It just landed on my crotch and walked around."

"It wants to have sex with you," said Dakota Fanning.

"Your mom ate crab fried with cheese. She is fucked."

"I know," said Dakota Fanning. "She is very fucked."

Haley Joel Osment typed "freedom" in all capital letters with nineteen exclamation marks after it. "Scream that at your mom sometimes," he said. "Am I coming Thursday?"

"I don't know, are you? Maybe I can convince her to let you come Thursday then stay the night and go back with me on the train Friday so I'm not riding there alone." Dakota Fanning said the neighbor's child was crying. "It begs for ice cream every day and then its parents beat it on the porch and then it rides a bike around and screams and cries. It's happened 4 times." Haley Joel Osment said that reminded him of Lemming. He said he wanted to watch movies with Dakota Fanning. "I just want to walk around with you at night and sometimes ass and crotch rape you," he said.

"Okay. We can do that."

"When," said Haley Joel Osment.

"I don't know. Soon. I will talk to fried Nicholas Sparks cheese beast."

"That is good," said Haley Joel Osment. "Cheese beast."

"I kept looking at 'cheese beast' and ignoring the rest."

"Me too," said Haley Joel Osment.

"Let's refer to her as cheese beast now," said Dakota Fanning. "Like tape man or headbutt girl."

"Sometimes we can call other people cheese beast too," said Haley Joel Osment.

Dakota Fanning said the name of a person and said the person was a cheese beast.

"Cheese beast is good," said Haley Joel Osment.

"Cheese beasts like anything in nugget form. Nuggets is a scary word. My brother has a bottle of ear piercing cleaner in his bathroom. I'm confused."

"He pierced his groin," said Haley Joel Osment.

"Probably," said Dakota Fanning.

They drew cheese beasts using Microsoft Paint and sent them to each other. "They are both just blobs without limbs," said Dakota Fanning. "I'm laughing. Cheese beast. Fuck my mom's home." She went offline. "My mom is home early because she's afraid of a flood warning in the area," she said a few minutes later.

"Tell her I majored in flood management at NYU and can protect her Thursday."

"She just went to look at the river," said Dakota Fanning. "She took Aladdin and a big flashlight with her. A very big railroad flashlight. I went down to the basement and saw my cat sleeping in a box on the washing machine. She's always in the basement."

"Your cat is good," said Haley Joel Osment.

"It's a small Gatorade tray. It looks silly. I laughed at her. She stared at me and then licked herself. I hope it floods. I'm bored here. Last time it flooded we parked on the side of the highway and stared for like two hours. It was good."
Does this book seem like it is 'the next great American novel'?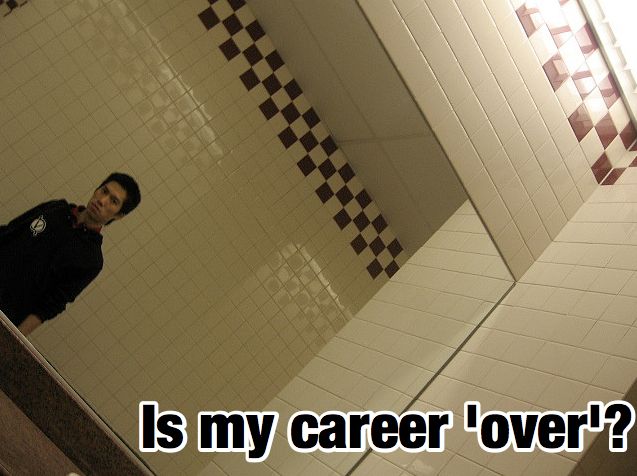 Buy Richard Yates
http://www.amazon.com/gp/product/1935554158
Official Website + More 'Press'
http://richardyates.info/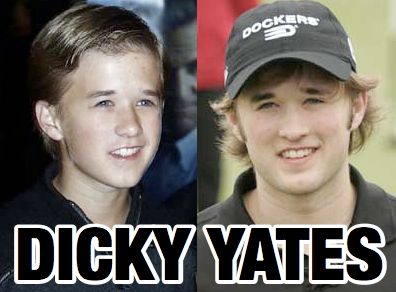 Do yall buy in2 Tao Lin as an author/human?
Will this book 'perform' better than "Shoplifting from American Apparel"? [link]
Does this book seem 'brilliant' or like 'pure garbage'?
Will Haley Joel Osment make love 2 Dakota Fanning?
Does n e 1 know who Richard Yates is?
Who is ur favourite living modern author?
Are 'books' still relevant, or do u prefer blogs?
What do u think will happen 2 Tao Lin's career?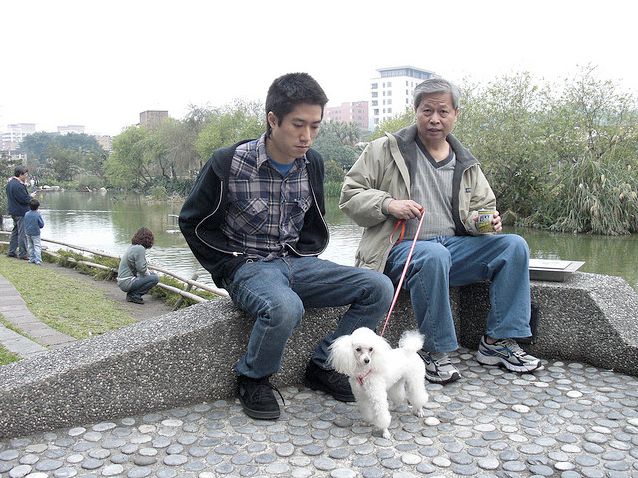 Will Tao Lin die alone?
By Carles on 02 Feb 2010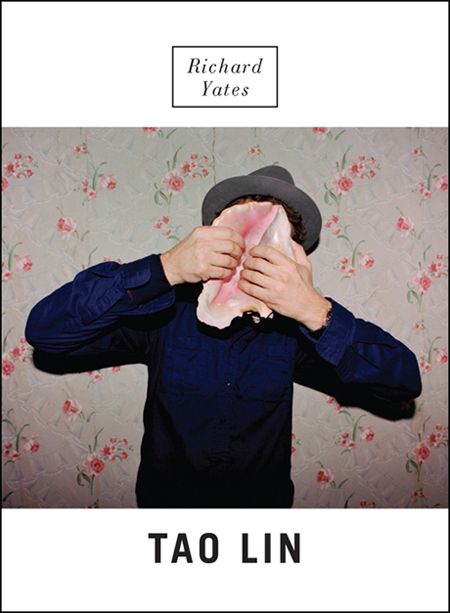 Alt novelist/poet Tao Lin's 'dramatically' blogged his new book's cover art.
Richard Yates will 'drop' in September. Not sure if 'book releases' are the same as 'album releases.'
Will this book's title be as 'catchy'/meme-worthy/alt-appealing as Shoplifting from American Apparel?