SymbolOne
By Carles on 30 Jul 2008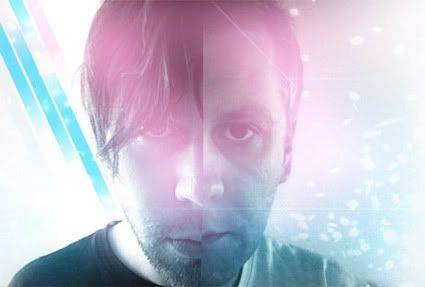 I remember when I used to be a blog that posted an mp3 every day, I would actively try to 'find' new music. One thing I will always be proud of is being the first BlogBro to blog about SymbolOne. [hypemachine evidence]
When Justice used SymbolOne's song "Love Juice" in their failed FabricLive mix, I was proud because it meant that Justice reads my blog.
N E WAYS...I read in a blog that DVAS is 'the Canadian Cut Copy.' They are pretty good, and SymbolOne really 'remixes the shit out of' their song 'Ambient Room.' They probably just need to be signed by Modular/Kitsune/EdBanger/misc. alt-lectro label so they can 'take their image to the next level and convince mainstream alties that it is okay to like DVAS/symbolone.' I feel like the power of the alt-label = promoting acts that aren't as accessible to people without neon-electro-goggles/hearing-aids.
Enjoy, yall! Also, here is a poem I wrote today.

dancingdancingdancinginthestreets
wewillbeyoung
sunnydaysandkisses
feelslikethesunjustlikeyoujustlikeme
-the facebook profile 'about me' section of some Lackluster alt broad
[MP3]
DVAS Ambient Room (SymbolOne Remix)
Myspace
http://myspace.com/symbolone
http://myspace.com/dietzche
"[This song] is probably the best piece of 'french house' i have heard in a long time"
-Aleks, Discodust
"This song is so money and it doesn't even know it.'
-The Wedding Swingers
By Carles on 16 Mar 2008
SymbolOne = the mysterious Euros who wrote 'Love Juice' and remixed Nid and Sancy's "M.U.S.I.C." to perfection
'Love Juice' = not my necessarily MY favourite SymbolOne song (I'm more into "Everything Louder Then Everything Else,") but Justice included LOVEJUICE on their rejected FabricLive mix, so I think that means it's probably really good
Moulinex = The first Quarter of 2008's premiere remixer. (Don't forget to DL Moulinex's CUT COPY RMX)
SymbolOne + 'Love Juice' + Moulinex = [A HIGHLY BLOGGABLE COMBO]
It's has a more serious tone than some of the stuff I have been posting lately, but sometimes it is important to take things seriously.
[MP3]
SymbolOne Love Juice (Moulinex Remix)
Myspaces
http://www.myspace.com/symbolone
http://www.myspace.com/moulinex
By Carles on 26 Feb 2008

DVAS = from Canada.
They have some pretty good songs. I'd say their songs are good enough to be posted as a fake Daft Punk or Justice song that gets the blogosphere buzzing.
If you enjoy filters and vocoders, you will probably enjoy DVAS.
SymbolOne is working on a DVAS remix that is probably going to change my life, too.
[MP3s]
DVAS Forever
DVAS m4 DVAS Macho Mix
By Carles on 25 Feb 2008
SymbolOne's remix of Nid and Sancy's "M.U.S.I.C." deserves to be hyperblogged. I'd say it's the type of song that every one should know about to the point that DJs feel obligated to play it in every one of their 2008 sets, and then eventually people start to get tired of it, but then 'rise above' pretending to be sick of it since it's 'a really good song, and you shouldn't hate something just because too many people like it.'
It's just one of those well-done attack-dance-ballads, and I think it's definitely worth appreciating, since we live in an era where atleast 30% of mp3s posted at your favourite electro blogs are failed attack-dance-ballad-ish songs.
SymbolOne made one of my favourite songs of 2007, "Everything Louder Then Everything Else," and another song "Love Juice" also ended up on Justice's "Rejected" FabricLive/ Free X-mas Mix.
The song is pretty nuts, so you should probably put on your $300 noise-canceling headphones (with BASS BOOST) or turn it up in your Lexus hybrid to appreciate it.
[MP3]
Nid and Sancy M.U.S.I.C. (SymbolOne Remix)
Myspaces
http://www.myspace.com/nidandsancy
http://www.myspace.com/symbolone
By Carles on 03 Nov 2007
SymbolOne has some of the most legitimate dance tracks that I've heard this year. Justice agrees, as well.
If you never believed in the power of Myspace & the blogosphere, SymbolOne went from a Myspacer with a Music Profile to another hot artist who will be featured on Justice's FabricLive 37. His latest track "Love Juice" is track 6 on the album.
Fabriclive 37 (the Album) by Justice tracklist:
01 Sparks – Tryouts For The Human Race – Virgin
02 Rondo Veneziano – La Serenissima - Universal
03 Goblin – Tenebrae - Cinevox
04 Daft Punk – Ouverture - Virgin
05 Surkin – Next Of Kin – Institubes
06 Symbolone – Love Juice - SymbolOne
07 Korgis – Everybodys Gotta Learn Sometimes – Angel Air
08 Midnight Juggernauts – Ending Of An Era – Mindight Juggernauts
09 The Paradise Ft Romauld – In Love With You – Vulture
10 Justice – TTHHEE PPAARRTTYY (Acapella) – Ed Banger
11 Chic – Everybody Dance – Atlantic
12 Frankie Valli – Who Loves You – Warners
13 Das Pop – Underground – Das Pop
14 Julien Clerc – Quand Je Joue – EMI
15 Daniel Balavoine – Vivre Ou Survivre – Barclay
16 Richard Sanderson – Reality - Barclay
17 Zoot Woman – Grey Day – Wall Of Sound
18 Fucking Champs – Thor Is Like Immortal – Drag City
19 The Rave – Mother – The Rave
20 Fancy – You Never Know - Fancy
21 Frank Stallone – Far From Over - Universal
22 Sheila – Misery – Warners
23 Todd Rundgren – International Feel - Warners
[MP3s that you need to blog about if you have a blog]
SymbolOne Love Juice
SymbolOne Everything Louder Then Everything Else
Visit SymbolOne's Myspace
http://www.myspace.com/symbolone
Buy FabricLive 37 at Amazon.
By Carles on 07 Oct 2007
SymbolOne is the best band you haven't heard of yet.
I think their music is as satisfying as Justice, travels a complete journey like a Daft Punk song, and has the pop appeal of Chromeo jams.


Their song 'Everything Louder Then Everything Else' will probably end up being one of my top songs of 2007. It reminds me of the Van She remix of "Gravity's Rainbow" by the Klaxons, but better.

MP3: Symbol One - Everything Louder Then Everything Else [You MUST DL this song] [As highly rec'cd as it gets!]
MP3: SymbolOne - Love Juice
Their limited edition vinyl is coming soon. The EP will be A side "Everything louder then, everything else" + one more song, and the B side will have 2 remixes. We'll post buying information when it becomes available.