sports
By Carles on 16 Jun 2011

Why do bros riot?
If given the opportunity to march into a busy city center and set some cars on fire, and take some interesting photographs of yourself in front of riot police & burning cars, would u do it? Take a picture of yourself 'looking crazy' in front of some damaged property, looking 'like a boss.'


Chill, Azn bro.
Before you die, do u want to jump over a burning BMW?
Seems chill... Maybe they should add this event to the X-games.

I am sorta wondering 'why' riots happen in the Western World any more. It makes sense if you have a dictator bro who is totally killing ur society's vibe, but things are generally 'pretty chill' in North America and Europe. This 'riot' apparently took place after the Vancouver Canucks lost the Stanley Cup Finals to the Boston Bruins. Do u think these bros 'seem sad'? Are they just letting out some angst? Or are they just using the context of a sporting event's outcome in order to create a meme-worthy event?
The spirit of the modern bro seems pretty chill, so most of these bros seem like they are just trying to search for a sweet Facebook default opportunity.

Sports bros are pretty chill, they just like to chill out in front of the TV, drink some brewdawgs with the bros, fire up ESPN.com, and just throw down an argument abt sports.

But I guess there are a few bros who legitimately 'think that they are anarchists' and want to rage against the societal machine. I wish they just did it during normal working hours, instead of giving hard-working bros a bad name by 'using' sporting events as an excuse to riot.


Would u be an 'authentic rioter' or a 'post-ironic rioting bro who is just checking out the vibe'?
Hopefully they can clear the broken glass soon because I need to pick up some cash to pay at this CASH-ONLY bagel shop right next 2 my mediocre office job downtown.

It would be great to take out my middle-class resentment on SEARS because my mom made me wait there for 2 hours while she bought a new washer & dryer when I was 6 years old.

Even this tomboy broad was able to vibe out like a free-spirit at the riot.

Shamu seems like he a real chiller whale who just wants to go 'see what's goin down' and only perform property damage 'if every1 else is.'

But I guess there are some bros who get 'way too violent' after drinking 20 brewskies. They'll usually hurt themselves, start a fight, or needlessly damage some property. Every group of friends has 1 bro like that, so maybe every agro-bro in the city united to create this sweet situation.

Really beats a bro's night in playing Guitar Hero

'They say u haven't had a gasm until u gasm-ed in the middle of a riot.'

Meaningful bonding sesh with some bros.
Wishing our team had won.
But at the same time
Every1 wins
because our city threw down TONS of bloggable content

This is our town
We can totally eff it up if we want 2.


Are riots born from authentic societal angst?
Are Canadians naturally violent ppl? Or do they just rlly care abt hockey 2 much?
Does Vancouver seem like a 'beautiful city'?
What is the most authentic city in the Great Northwest: Portland, Vancouver or Seattle?
By carleser on 23 Jun 2010
In the United States, soccer is the official sport of suburbia. More American kids play soccer than any other sport in the United States. There is tons of space in the suburbs of every city in America, which provides local communities with great opportunities to build decent facilities to host youth games every weekend.
White parents want their children to be successful. Realistically, most white Americans have no chance to become a professional athlete, since African Americans have a superior blood line. These premium African American athletes often choose to play football and basketball, the sports which represent 'making the most bank' and 'becoming the most famous', mainly based on 'how many commercials ur in' and 'how many sweet highlights u end up in on SportsCenter.' (Note: Many white journalists 'hold this against African American atheletes for chasing 'impure' glory.)
While many American bros enjoy the spirit of the mainstream sports of basketball, football, and even Yankees/Red Sox baseball, there is no purer American Sport for the modern bro than the sport of soccer. A generation of bros has grown up 'playing soccer' but not necessarily knowing how to consume it in a professional / international context. Most Americans don't even really have a local league/website/tv station from which to consume the standard drama + newsbits + controversy on a daily basis
USABROS have been searching for other USABROS since after the 1994 World Cup in the United States. After that local World Cup, USA bros gained a 'global perspective', understanding that there was a 'whole nother world out there', beyond the traditional 'trapped in their lives' Americans who watched mainstream/weekend sports (NFL, NASCAR, college football, March Madness, golf, etc). The USABRO 'narrowly' escaped the overmarketing of extreme sports, which involved stoners on surf boards / snow boards /motorbikes doing 'retarded ass tricks' in front of Mountain Dew billboards.
The USABRO is just looking for a 'breakout' opportunity every 4 years. Every World Cup since 1990, USABROS have been growing. USABROS are searching for justification with their lives': WHY did they play soccer all those years? Was it because they were athletically inferior to the African Americans who ran them off the football/basketball teams in high school? Was it because their parents wanted them to bond in a team/group environment? Was it because their parents had expendable income to pay for an overpriced trainer who wasn't really qualified, but had a sweet foreign accent? Was it because they were a part of 'something bigger than themselves'?
The USABRO has been marinating for the past 20 years, born from the ashes of the downfall of the American family. The emergence of the 'soccer mom' in the 1990s wasn't really just a 'pop culture cliche buzzword'--it was the bond that was formed between a mother and a son after the downfall of the Babyboomer Father Figure. Mothers and sons shared long drives to the outskirts of the suburbs every weekend to play in meaningful soccer teams. For many American bros, the first spirit of 'true bro' was born on 'the pitch' [via the 'soccer field'].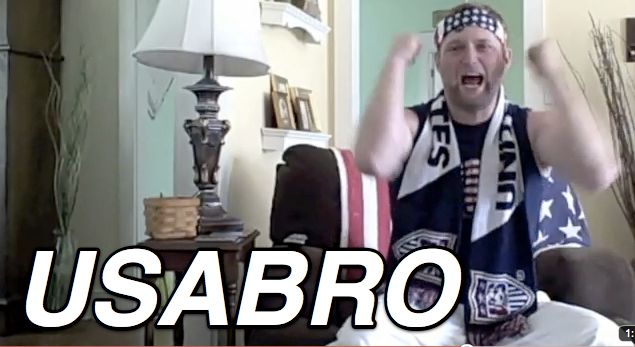 In the modern United States, soccer never has really had a legitimate professional league that warranted national attention. Americans don't have the technical skill, the history, or the analytical skill to consume 'soccer.' Old news hacks have found comfort in 'hating' on soccer, since they really couldn't identify with it. 'Sports' are a product/way of life that you learn how to consume from your father. Gen Xers and Baby Boomers had alcoholic fathers yelling at black and white TVs, watching baseball, Larry Bird, and other white man games on television. This father was 'not present' in many Gen Y lives', leading USABROS to emerge,
Popular Generation X writer Chuck Klosterman wrote in his book Sex Drugs and Cocoa Memes that soccer was 'bullshit' and made tons of pre-blog era snarky arguments about 'why soccer sucked' and 'was for pussies.' It seemed like a 'funny take' in the pre-blog era, but an entire generation of 'pussies' was born. Now Generation Y is 'growing up', and they are 'searching for their justification.' They want to reconnect with nostalgic images of youth, back when 'youth soccer' was all they had. Back when they actually had a symbiotic relationship with their parents, before they started 2 resent them.
To the rest of the world, "soccer" isn't even a real word. It is a word that America made up for no good reason.
But to USABROS, 'soccer' means even more than 'football.' It's not just a sport that is attached to the livelihood of an entire country. 'Soccer' is an idea that one day we'll understand why 'we' exist as American bros. There are so many different types of bros in the world, but many are happy 'just being bros', not really searching for anything more than a nice pair of breasts and a vagina to keep their penis hard and warm.
Every time the United States scores a meaningful goal, I feel a strong connection with USABROS all across the United States.
The USABRO didn't really know who they were or why they existed until the success of the United States National Team during the 2002 World Cup in South Korea. As young bros, many pre-formative USABROS spent many weekends forging connections with fellow soccer bros, traveling to tournaments in different cities, trying to become the best player/team possible seemed 'irrelevant' since the NFL and NBA are 'the most popular/best branded sports in the United States.'
The USABRO is a micro-phenomenon, only understood by true USABROS. USABROS have turned to the internet to 'connect' with other USABROS, consuming soccer news from leagues and countries across the world as aggressively as other people follow pop culture / celeb gossip / indie buzzbands. If the United States became a 'soccer nation' (after the USA wins the World Cup in 0-1000 years), 'soccer' will probably be 'gobbled up' by the same cliches and impurities that have ruined other sports. But for now, soccer belongs to the USABRO. Understanding our triumphs (which mean nothing to the rest of the world), and understanding our national identity in a global context.
The broternity of USABROS is a special one. More powerful than the spirit of youth sports. Channeling the authentic bond formed between a son and his mother.

Sitting at home
in my mother's house
unemployed (but she still loves me and makes me a hearty meal every night)
watching the World Cup
on our flat screen HD TV
Following along with my laptop,
monitoring twitter trending topics
(twitter gives gives me reassurance that a world exists outside of Middle America)
If the USA wins
this means more than anything
more pure than any American professional sports championship
There is a reason my mom was a soccer mom
There is a reason why I was a soccer bro
If the United States wins the World Cup
My existence as a USABRO has meaning
Old Navy Flag t-shirts
are more than just a 'personal branding decision'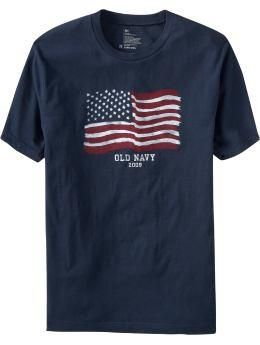 What is nationalism? A sense of bro-ness with your bros.
What is patriotism? Knowing that you and your bros are better than any other bros in the entire world.
What is capitalism? Knowing u and ur bros are gonna make 'mad bank' one day (possibly even just 'metaphorically').
What is the spirit of the American Bro? A need 2 understand 'why' you were put on this Earth as an American bro, with a life that seems 'easy/chill', but still lacks the mainstream meaning that u r searching for. American success in an evolving niche sport might be the only thing that can make the modern bro feel like they are on this Earth to do more than just 'spend time on their laptops.'
I want to understand suburbia.
I want to understand the downfall of the modern American male.
I want to understand 'why' soccer moms existed in the 1990s.
I want to the impurity of professional sports to manifest themselves as the Americans capture 'glory' in the World Cup.
I want to accept my limitations as an inferior genetic specimen and root for American soccer players, as opposed to LeBron James.
I want a spirit of bro to come over me which is understood by only a small sect of American bros.
Every 4 years, the USABRO has an opportunity to be 'more than just a bro.' Most likely, the spirit of the USABRO will be crushed. However, what bonds the USABROS 2gether is 'the chance' that 1 day being a USABRO will provide the meaningful universal/national outcome that most bros can't cultivate out of 'just getting married to some dumb slut and popping out a few kids.' USABROS need to know that there is a reason we all drove to the outskirts of suburbia to chase a ball around in some 'boring' game that 'is hated' by 'the majority of Americans.'
I'm proud to be a USABRO.

By carleser on 14 Dec 2009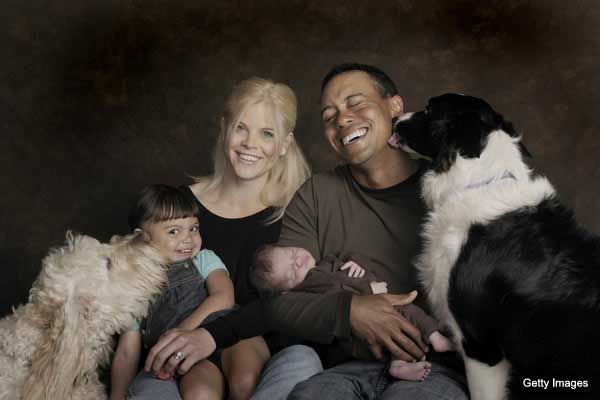 I have always been a huge fan of the human brand known as Tiger Woods. Before Tiger Woods, I didn't even know that golf was a sport worth watching, but then TigBro came along, and taught us what it meant to be a champion. We were compelled by this Dark Knight [via Heath] transcending the game. He established himself as a global/personal brand.
This post is brought 2 u by Buick.
Tiger Woods 'crushed' all of his white competitors on the PGA tour, much like most African Americans do in all other sports. Whether is is Michael Jordan, Bo Jackson, Usain Bolt, Pele, LeBron James, or Hammering Hank Aaron, it is important to note that athletes with African descent have a higher athletic ceiling. Even though I have done no genetic research, I feel like this is a fair assumption. (I feel like most white talking head sports writers will say that they 'got athletic training during the slave era', but I am not going to make that argument.) From what I understand, many of the white athletes who have historical relevancy (like Babe Ruth) were able to dominate all-white leagues, back before professional sports were de-segregated.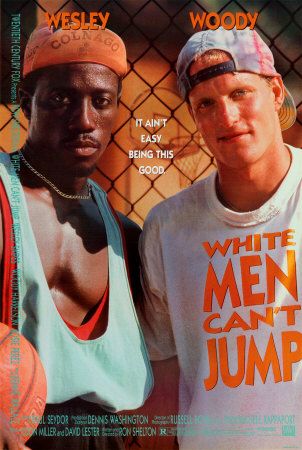 The truth is that White Men Can't Jump, at least not as high as Africans/African Americans. White consumers enjoy watching African Americans dominate white people on the playing field--probably some sort of manifestation of 'white guilt.'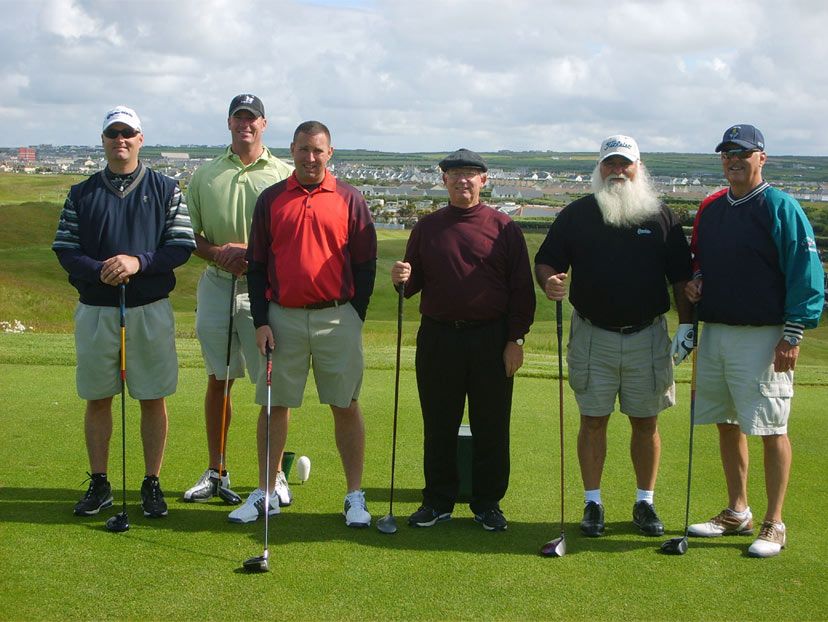 Golf seems to be a sport for rich, white people. Older people who can't really expend energy doing cardiovascular exercise, so they opt for a game where you can drive around in a car, drink alcoholic beverages, and spend all day with your bros. Sorta like a 'rich man's bowling.' I am not sure how long a game of golf even lasts, so it seems like a good excuse you could use to leave your wife's presence for 8-14 hours. I feel proud of Tiger for being able endear himself to this demographic of men. These men are the most lucrative consumer demographic, with way more money to blow than 'Gen Y' and 'tweens.' Even though those groups are good at 'adopting trends', they are usually limited by their parent's mediocre income. GolfPlayingBros drop mad bank on goods+services.
I think sports that require tons of 'gear' tend to deter African Americans from playing them. The barriers to entry are too high for innercity kids who will use their natural athletic gifts & status frustration to launch them into multimillion dollar pro sports careers. For example, in sports like golf and baseball, you have clubs, helmets, bats, specific shoes, and a specialized facility that. Sports like basketball and soccer are better for poor people, since you just need a ball, and facilities are more flexible.
This post is brought 2 u by Gillette: The best a man can get.
This is why we love Tiger Woods. He is an African-American+miscellaneous other races, without all of the baggage of traditional coloured athletes. He didn't come from 'the streets', he is more of a suburbia bro whose dad glued a golf club to his hand when he was 3 years old. All grown men wish they had dads who did more to train them to become a professional athlete--the most fulfilling profession for a man, since you excel financially, physically, and you reap the rewards of fame. Tiger Woods is a truly great bro, excelling at a level that normal societal spectators can only watch. All we can do is purchase products that were endorsed by great people to feel close them [via Lance Armstrong LIVESTRONG bracelet theory].
This post is brought 2 u by Nike's 'I Am Tiger Woods' campaign, promoting Tiger Woods+Golf 2 kids
But I feel kinda bad now that he cheated on his wife with tons of whores. I feel like this white world that he conquered has turned his back on him. No longer is he a white person with black skin who white people are comfortable letting into their metaphorical club house. He is now 'just another black person', doing 'stuff that black ppl do.' From what I understand, most professional athletes frequent strip clubs and cheat on their wives'. Some even fight dogs and murder people. Seems like we are jealous of Tiger's 'bad ass life.'
This post is brought 2 u by EA Sports: It's in the Game.
I feel bad when society turns their back on a black athlete. It seems like we enable their dream worlds, and are generally comfortable ones where they can 'do whatever the fuck they want, as long as they promise to perform when it counts.' But maybe that's the downside of Tiger's evolution into a human brand. Instead of seeing him as 'just another black athlete', we see him as a representative of corporate america, some1 who we expect to 'have values' or something. Seems unreasonable, sorta like the idea of 'marriage.'

Tiger seems like a 'pimp bawla', some1 who wants 2 win at everything. Whether it is a game of golf, or a game of 'banging the hottest skanks on the planet, having the most insane fuckfests in the world fucked up on drugs and alcohol', we shouldn't hold that against Tiger. He is Tiger Woods. He is a champion. He is also dealing with 'entering his middle ages', so it seems reasonable that he should have 1 last series of 'sexual conquests' before he enters his twilight. It seems like men can focus on being 'good fathers' when they are between 45-Death.
If I were a skank, I would love the opportunity to 'get hammered' by Tiger Woods.


Like you could really 'get banged' by a true champion, instead of the same loser bro who thinks he is 'fucking rich/hot/special,' and that he is the one doing you a favor by giving u the opportunity to sleep with him.
Wonder if Tiger's Wife, Elin, misled him. Maybe she used to be 'down2fuck', but then ended up being this 'woman who just wanted to export children from her vagina.'


Even thought marriage is a 'lifelong vow', I feel like this vow doesn't always apply to people who experience levels of joy that are way better than 'finding solace in a relationship.' I feel like relationships are used to combat feelings of solitude, or like people who are 'afraid to die alone.' Tiger is not afraid of these feelings--he has conquered them. He lives life at a high level, choosing to do what he wants. He is not a 'lost soul' or a 'fallen star', Tiger Woods knew what he was doing, and the 'media controversy' was worth it to him. It seems like the most difficult part of this whole ordeal is probably telling his wife that she was never really that important to him, he just wanted to 'win' her. Not sure if I would care if a black man cheated on a black woman. Seems like it is 'wrong' for a black man to betray the honor of a white woman.
This post is brought 2 u by Accenture Consulting Services.
Tiger Woods may or may not be able to 'love' other people. Tiger Woods loves himself at a championship level, something most humans will never be able to do. We are too busy with insecurities, doubting ourselves, never reaching our full potential. We end up sitting on the couch, masturbating to pornography, while Tiger Woods is out there banging porn stars. Women with huge, fake tits, bouncing in his face like a champion. Pulling out, giving them a load of semen on their face that only a true champion could deliver.
This post is brought 2 u by Tag Heuer: Do yall know what time it is?
It is unfair for the white world to turn their back on Tiger. Tons of people cheat on their wives' every day with women who they don't love, but love to have sex with. I feel like they have used this incident to act like cheating is 'something that black people do because they are subhuman, closer to animals.' It is unfair for them to do this to Tiger after everything he has represented to them. I feel like men need to 'rally around' Tiger, letting him know that we support him as a bro, and just want him to be happy and do bad ass things, in and out of the bedroom/golf course.
What will be the most difficult issue 4 Tiger Woods' kids to deal with as they grow up?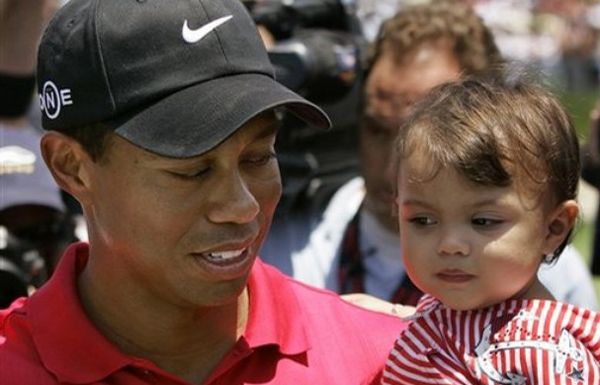 a) being a 'mixed-race' kid
b) dealing with their father's 'man-skank' personal brand
c) they will have no problems, since they are rich.
I wonder if black people 'relate to' Tiger Woods. It seems like they would like to relate to him, since he is great, but he plays a game that they don't think is 'cool'/important 2 them. Wonder if the African American community would rally around him, or do they only rally around white-ish black people like Barry Obama, since he was going to be put into a position of 'mad crazy power.' Feel like if white people turn their back on Tiger, he will truly be left in a colourless purgatory.
This post is brought 2 u by Cadillac
I feel sad that Tiger 'took a break from the game.' I feel like he should have announced his 'retirement' to make the whole world value him more/understand how important he is. It would also make his wife feel guilty/special that he gave up his God-given gift 'for her', even though it was just a hiatus. She probably took for granted the fact that he 'made mad bank'--maybe he deserved to have a lil bit of fun [via 'What happens in Vegas stays in Vegas']. She wasn't prepared to be in a relationship with a winner. Kinda like how Michael Jordan can't enjoy life/simple pleasures since he was once 'the greatest in the world.'
Tiger Woods will come back, and he will be 'great.' We will 'forget' about his 'transgressions', just as long as he wins some tourneys, makes companies some bank, and then hugs his wife and cries. Then he can divorce her 6-18 months afterwards, and live the life he wants to live, banging as many 'freaky ass bitches' as possible. We want Tiger to live the life that he wants to live. He can produce great moments 4 us. He can be a solid brand ambassador for us.
Let's just let Tiger be Tiger. We could learn a lot from him.
Tiger Woods is a champion. Tiger Woods is a winner. Tiger Woods is black/AZN/pacific islander.
I am Tiger Woods. (Rlly wish I could be Tiger Woods).


'Get in the hole.'
-a bro

Previous Black Athlete Coverage
http://www.hipsterrunoff.com/2009/09/MICHAEL-VICK-KILLS-DOGS.html
http://www.hipsterrunoff.com/2009/09/LEBRON-JAMES.html
By Carles on 01 Feb 2009
Yall, today is the Super Bowl. Not sure how I should feel about it. Sports are kinda mainstream, especially the NFL. I don't know if I am supposed to be into sports to 'identify with people' and 'carry on conversations with the mainstreamers in my life', or if I should Rage Against The Society's Norms. Kinda confused--I want 2 fit in, but I don't want to be 'just another brick in the wall.' h8 how there's all these commercials that are trying to 'appeal 2 me' and 'make me laugh' and 'identify with the product/brand.' Kinda prefer to just read blog posts about 'the best Super Bowl commercials' the day after.
(Do people outside of the USA watch the Super Bowl to be 'alt'?)
I think the Super Bowl is kinda tyte because there's 'cultural' stuff that happens which pushes the limits of society's norms and federal standards of decency. I remember that time that Justin "Fuck Society" Timberlake and Janet "Sweet Tittie" Jackson had that lil "wardrobe malfunction." It was like the meme of the year that year because 'every1 saw it.'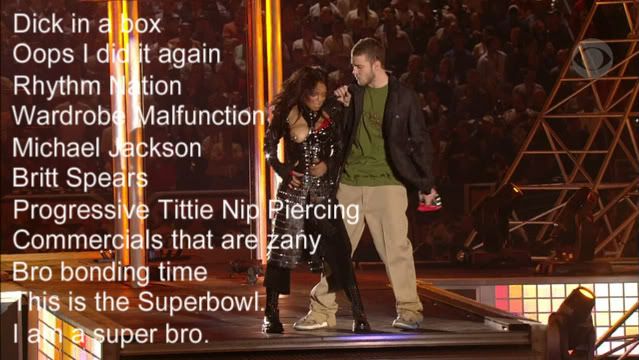 I wonder what would be the ultimate 'think piece' during the Super Bowl. Wish there were more performances that 'pushed the limits of our society' instead of bringing out old rocknrollers to have a conservative + inspiring message. Wish there was more nudity at the Super Bowl, yall!
Should I accidentally get too 'beer drunk' with my bros during the Super Bowl and accidentally have my first bromosexual experience with them?
HIPSTER RUNOFF's SUPER BOWL PICK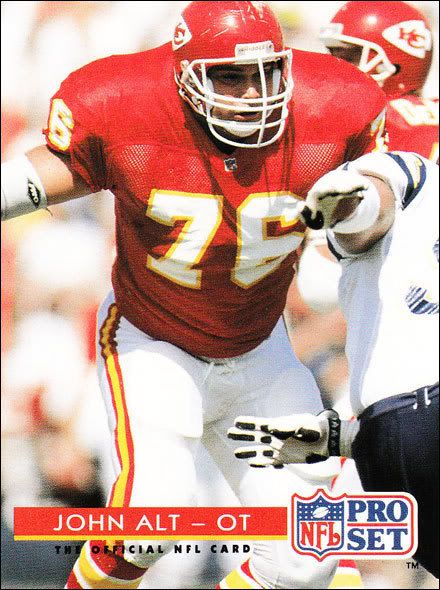 John Alt 45 - Pittsburgh Steelers 0
John Alt: Super Bowl MVP

Previous Sports coverage
http://www.hipsterrunoff.com/2008/08/the-worlds-most-alternative-athletes.html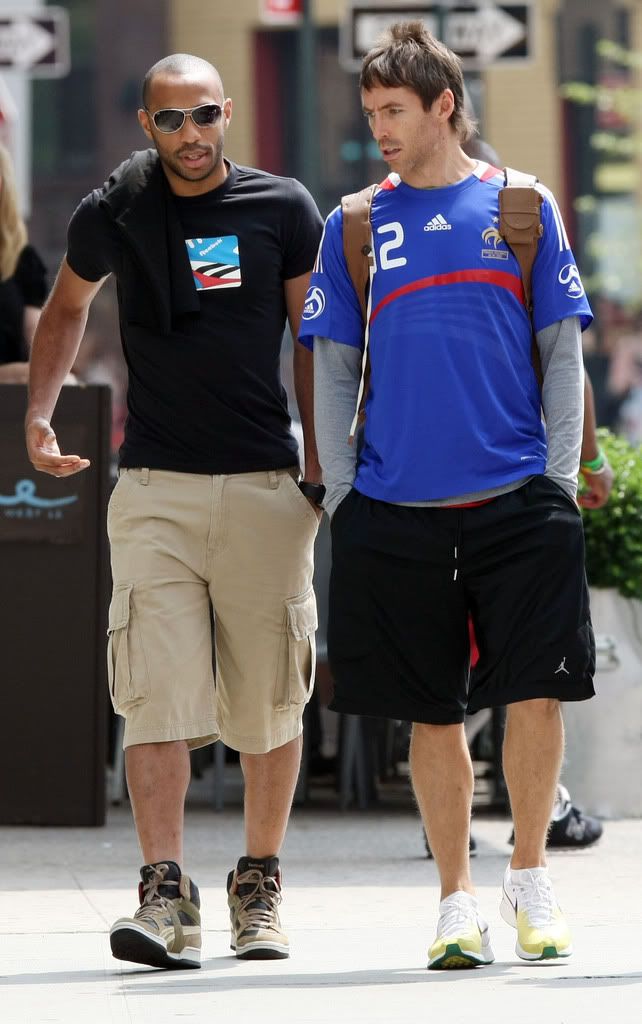 (miss yall)
By Carles on 12 Aug 2008
In the spirit of the Olympics, I figured I should try to find out who the world's ALT-est athletes are. Athletes aren't just people who play sports. They have personalities, too. While most are just the typical ass holes who probably just 'listen to hiphop to get pumped up before games', some athletes display that they exist in a different world than the rest of the cliched professional athlete fraternity.
I want to support the alt-est athletes in the world.
It might be Steve Nash and Thierry Henry.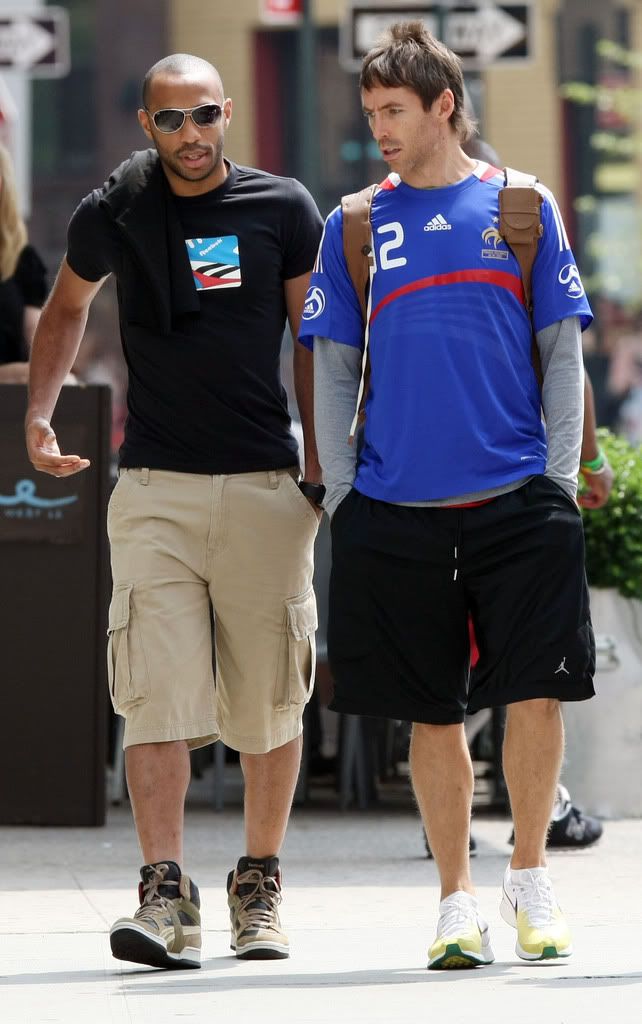 But Steve Nash also has a bro-mance with Baron Davis.

It might be Cristiano Ronaldo since he is orange and has a fauxhawkmullet.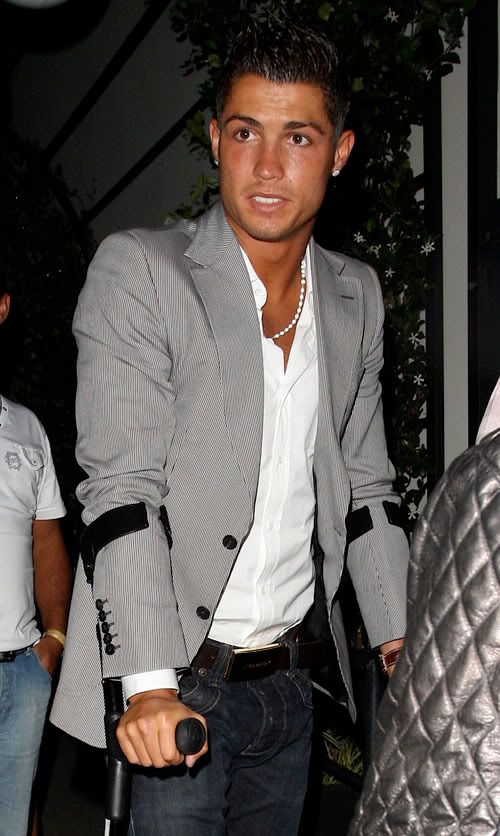 But Kobe Bryant drives a Delorean and grew up in Italy. That's pretty authentic.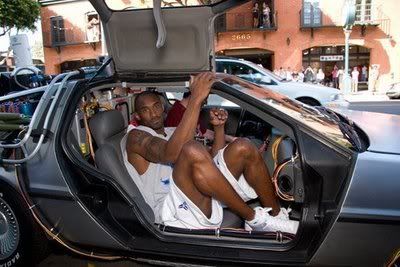 Fernando Valenzuela was significant to the Mexis/southern Californians. He was the first person to ever wear a Dodger cap.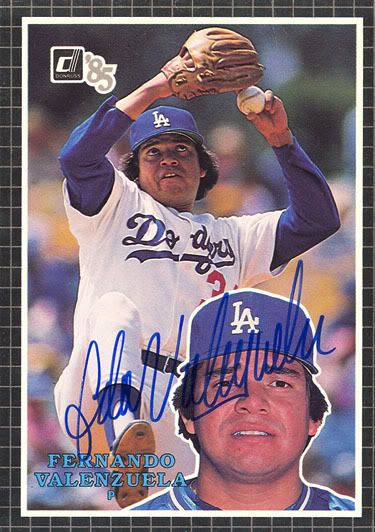 Even David Beckham wears Dodger caps now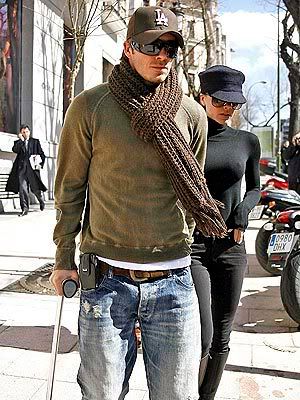 Is it alt to play American soccer + live in Los Angeles?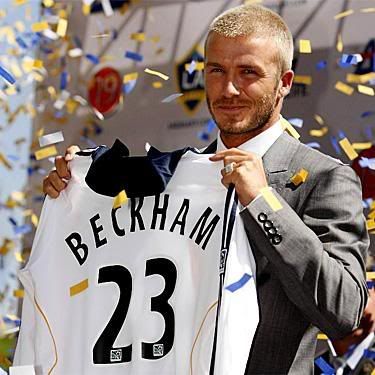 Dennis Rodman had a pretty krazie personal brand. He also banged Madonna.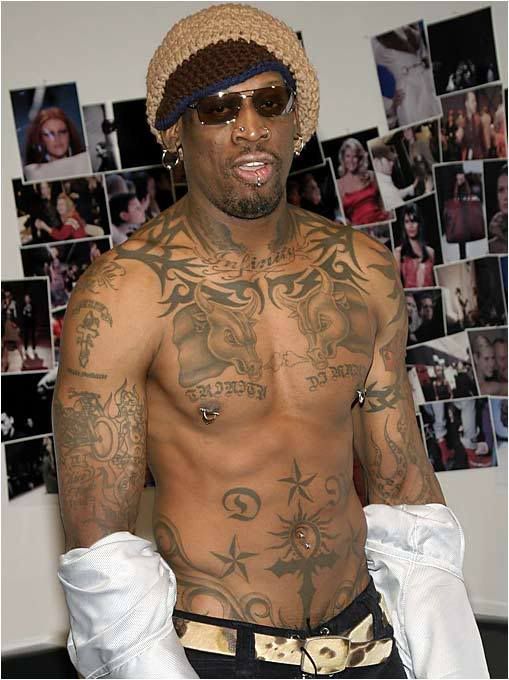 Alex Rodriguez also banged Madonna. Does that make him alt?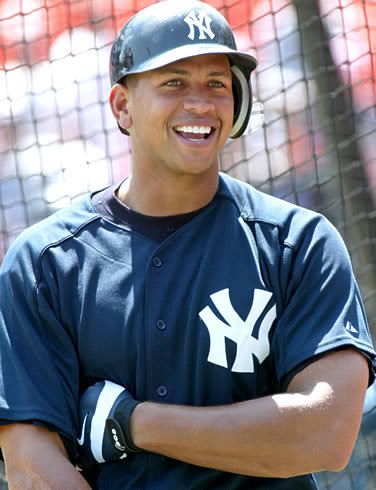 Kerri Strug might be a lil alt.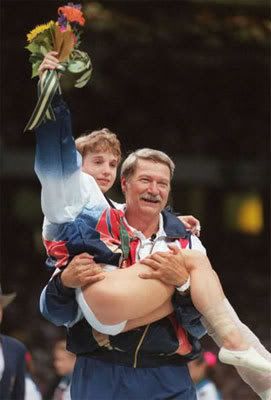 Was Tonya Harding ALT before or after she got THICK? Is it okay to call mean people 'fatties'?

Greg Louganis was GHEY and he hit his head on the diving board. That was around when people didn't 'get' AIDs so it was kind of a big deal. Glad I live in educated, tolerant times.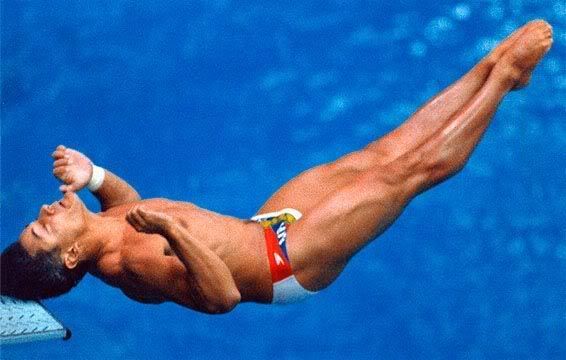 Brian Boitano was also a GHEY Olympic icon. Wonder if China lets their athletes be 'gay.'

Rafael Nadal wears capri pants.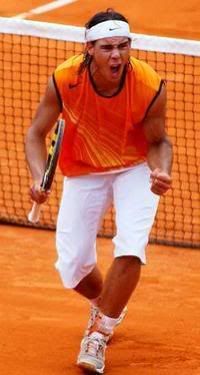 Michael Phelps was pretty alt when he had his post-post-ironic mainstream moustache.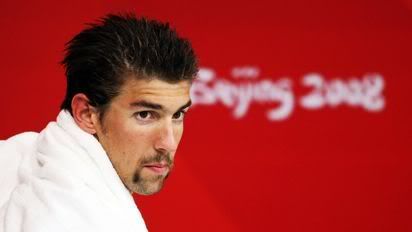 Without a moustache, he is just an awkward freak bodied boy.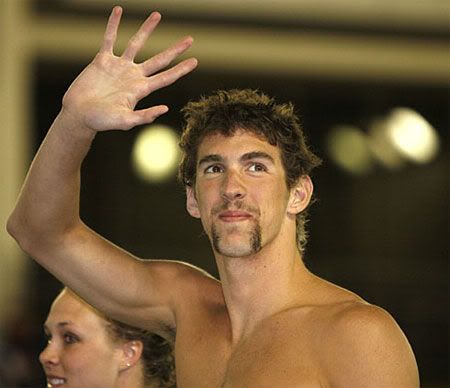 What about NBA player Kyle Korver. He looks like a caveman had a baby with Ashton Kutcher.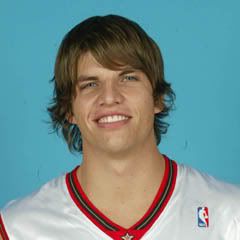 Ron Artest is pretty zany!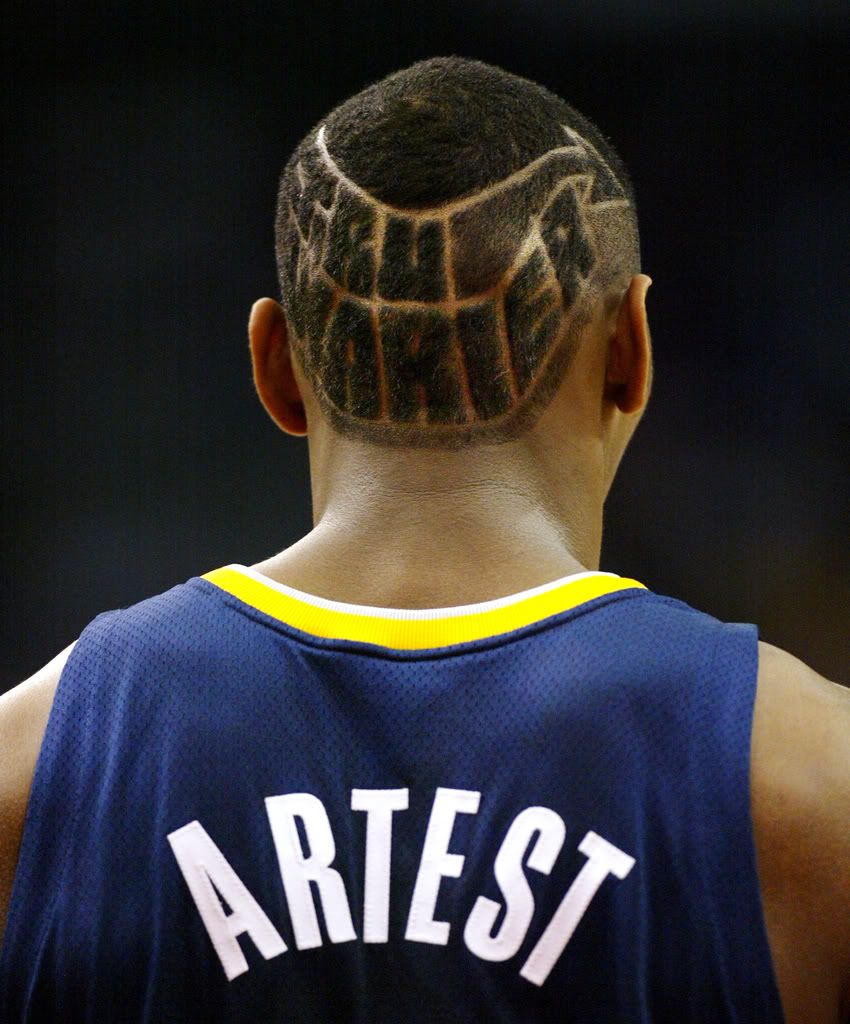 Remember the time he was so alt that he attacked white people in the stands?
[youtube=http://www.youtube.com/watch?v=uuPBbKCW1no&hl=en&fs=1]
Barry Bonds is pretty authentic for using roids.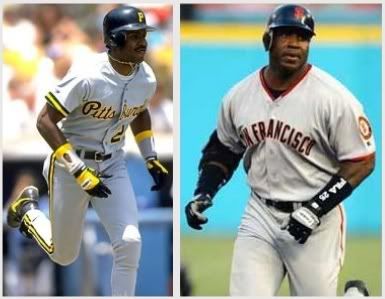 Mike Tyson got a sillie face tatty! Such a sillie, African-American personal brand!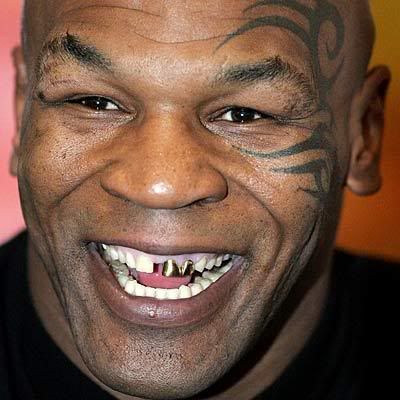 Cuba Gooding Jr. won over the hearts of America when he was an athlete in that movie.

But the cast of the SANDLOT was pretty alt. They wore vintage clothing.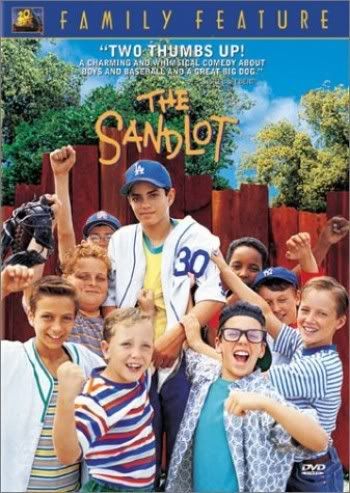 Remember that time Michael Vick raised all of those dogs to fight other dogs? He's chillin in jail, makin friends and stuff.
<3 pet owners <3
pet owners = authentic

Sprinters with no legs are pretty meaningful-core. Pretty authentic.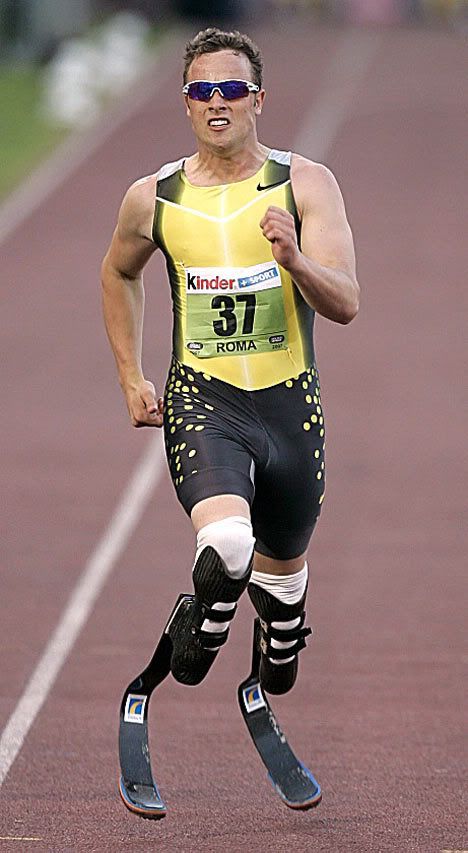 I think this specific pair of Air Jordans are pretty alt.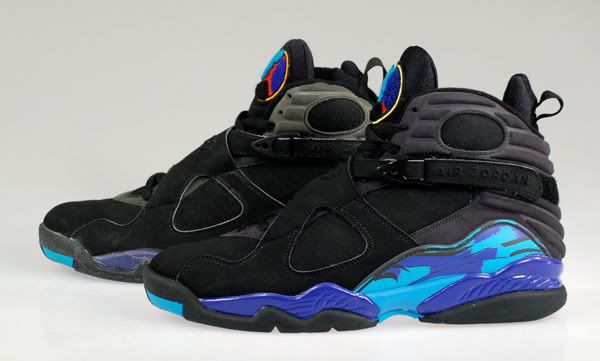 No1 likes the Spurs and they are better than every1 else. Does that make them 'hipster' according to the commonly accepted definion?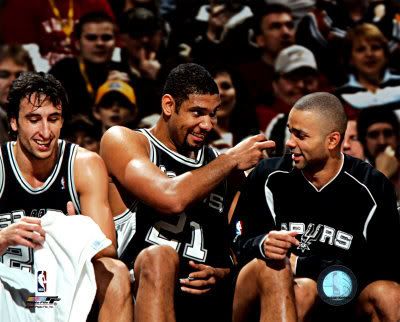 The Williams Sisters are fashion icons. They used 2 cheat to let 1 another win.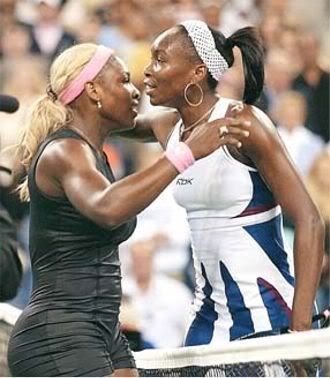 WHO IS THE ALT-EST ATHLETE IN THE WORLD?
IS IT MAINSTREAM TO 'ENJOY THE OLYMPICS'?
Do u care about ur country?
N e ways... how about the Opening Ceremonies? They were designed so well. I minored in performance art, so I genuinely appreciate stuff like that.

What's more important: sports or music?
Which industry will die first: sports or music?
When will people believe that they are entitled to 'watching sports' for free?
When will people believe that they are entitled to 'experiencing music' for free?
By Carles on 25 Sep 2012
This is a thinkpiece by Larry Kerby, a sportswriter, journalist, and contributor and managing contributing editor to many large sports websites on the web.

The NFL Replacement Refs: Doing their Best
by Larry Kerby


I remember when I played pop warner football, my dad never came to my games. In the championship game, he finally showed up. It was 4th and goal, I was lined up at tight end. The quarterback, who went on to play at Notre Dame, threw a pass my way. I dropped it. It was well thrown, and I woulda caught that ball nine out of 10 times. But this time, I dropped the ball.
So has Roger Goddell and the NFL when it comes to the fiaso debacle that are NFL replacement referees. They have dropped the ball for the fans who just wanna have a Bud Light and watch the pigskin being thrown around on Sunday.
But at the same time, the replacement refs are trying their best. They are getting better. I remember my first job, working at Wendy's. One man ordered a double cheeseburger. As a young cook, I was still nervous when every order came in, worried because my job was on the line and I could be replaced at any moment. Unfortunately, the order came in perfectly, but I dropped the patty. I sent out a SINGLE cheeseburger.
But people make mistakes. I dropped the ball once, and I dropped the patty once. I'm still a good person, go to church most Sundays, and try to send my parents money when I can, just so they can have a nice meal on me. The replacement refs aren't any different.
That Wendy's manager did fire me eventually because I broke the Frosty machine. And I never played football again because my father told me I was a horrible football player even though he only came to one game.
I guess if you really think about it, there's a little bit of replacement ref in all of us. They are doing it for the love of the game. Not for the money, the fame, or for the betting scandals.
I've dropped the patty. I've dropped the ball. In the words of my pastor, "What would baby Jesus do?" He would forgive me, the refs, and all of us for the mistakes we've made.
As for now, I'm going to go play catch with my son who now plays football for all the right reasons, then go to WEndy's and eat a double cheeseburger, in order to confront my demons.
I'm finally happy now.
I'm finally happy now.
This is a thinkpiece by Larry Kerby, a sportswriter, journalist, and contributor and managing contributing editor to many large sports websites on the web.

By admin on 31 Jul 2012

Twin Shadow has a new album out, but did you know that he is also an Olympic gymnast for the 2012 team currently representing Great Britain. Widely regarded as one of the ultimate hunks of Indie, George Lewis Jr. has some crossover appeal now that he is showing off his, BANGIN BOD, complete with RIPPED muscles and a SOLID core that can keep him pummel horsing BBs in any area code he wants.


I'd let him play with MY parallel bars!
He could do a floor exercise on me ANY day of the week!
He could DEF do a vault into bed and into my goodies whenever he wants!
I'd love to see him turn my _____ into a pair of still rings!
He is a man of so many looks, but he picked a TOTALLY HOT one for the Olympics...

Last night, Twin Shadbro won a bronze medal, which is a huge achievement because he split time between recording a new album touring, and training. This is widely considered one of the greatest achievements in both sport and indie.

You did it, Twin Shadbro. You did this one for indie.

R u amazed at this feat of sports?
Is he a hottie hunk?
IS George Lewis Jr. the most talented man in indie?
Did he deserve a gold medal?
Do u <3 or h8 the new album?
Do u <3 or h8 the new bronze medal?
Buzzband
Twin Shadow is the 2k10 buzzband buzz project of George Lewis Jr. His hit album FORGET is 'highly bloggable.'
Read more>>>>
Alternative Celebrity
George Lewis Jr is the name of the bro whose buzzband is TWIN SHADOW.
Read more>>>>
By Carles on 16 Jul 2012
Zooey Deschanel divorced Ben Gibbard because she was done using him for buzz. Then she had a rumored quirky, honky new post-Benny bf named Jamie Linden. Now it seems as though she has been spotted canoodling with Green Bay Packers Quarterback Jock Hottie Hunk Aaron Rogers. They appeared to be on a date on the stage of the Oscars of sports. I don't watch sports, but I didn't realize that awards weren't actually decided on the field, but instead by a series of votes from viewers like you. Sports don't matter... What matters is that Zo Zo can be happy with.
Do u think they make a good couple? They are DEF d8ing, right? They have GREAT chemistry! Both so funnie. :-)

It seems as though she is trying to 'pull a Giselle' by dating an elite NFL quarterback. Vicki's Secret Model Giselle Bunchden is married to Tom Brady, who is considered a hottie hunk. Aaron seems like a chill alt bro who just has a zany moustache and loves to bend his ladies over to show them whoze Da Boss.

I'm sure ZoZo thinks his lil moustache is whimsical. Hell, I'd let his lil moustache into my endzone ANY day of the week.

I can't believe ZoZo is moving so quickly, from guy 2 guy, especially after she decided to be a tomato soup hermit 4 a while who only talked to her celly phone. Maybe this honky didn't cut it after all.

Do u hope ZoZo is happie?
Has she finally found something more than tomato soup?
Does he have time 2 make her tomato soup?
Do u think he can dance around 2 "Shake, Rattle & Roll"?
Do u think he 'scored' a 'touchdown' [via 'in bed']?
Is he the jock she always wanted Ben 2 be [via him running in marathons post-breakup]?
Is Aaron Rodgers 'hot'/would u let him mount u?
Is he the alt-est player in the NFL or is the NFL too mnstrm?
Do u hope they can be happie 2gthr 4evr?
PREVIOUSLY

Zooey Deschanel has new boyfriend, quirky honky named Jamie Linden. Will Ben kill himself?

Alternative Celebrity, Actor
Zooey Deschanel is an actress turned indie songstress in the mediocre buzzband She & Him.
Read more>>>>
by the UlTiMaTe LaMeStReAmER!!!

I LOVE LOVE LOVE overeating! There's just something REALLY comforting abt it. U know what I mean?
Like whenever I'm feeling sad or alone, I'll DEFANATELY eat my feelings. I can't believe there is a CONTEST for eating food that is yummy! That's a sport I can DEFANATELY get behind! Maybe I can tryout for the team, but unfortunately, I was never encouraged to be athletic when I was young because my parents didn't want to buy equipment for youth sports. They weren't poor, but they just didn't want me to think that I could actually ever achieve anything. sometimes part of me wonders if they were right.
That hotdog looks YUMMY! That's how I eat them too! First the weiny then the bunny! #yum


I would LOVE to eat for a living. I mean, right now I pay for what I eat, but it would be nice if life was just buffet style and I got to really do my thang and get paid for it. I'd love to love what I do instead of working at some dumb office.
i honestly just want to feel like I accomplished something that people are proud of me for. you don't know what its like to live life with no one ever thinking you are great at anything.

I wanna eat hotdoggies! Pass the mustard, bb!
Hamburger who? #TeamHotDog
By Carles on 21 Jun 2012

The Brooklyn Nets are an NBA team that will start playing in Brooklyn, New York. They are owned by Jay-Z, so he is SUPER OBSESSED with ensuring that the team enables #SWAG and #VIP vibes. Their target market is the young, urban 20something hipster demographics. The team has unveiled a SWAG LOGO already, with TOTALLY ALT black and white colors... Now they have HIPSTER CHEERLEADERS!
Look at these effing hipster cheerleaders! They are SO Brooklyn! They probs just showed up from a DIY AnCo Concert!

Those are some TOTALLY HIPSTER diy dance moves. Come check out my studio in BUSHWICK. We are gonna be in the next Yeasayer/Das Racist video!

Yall should meet me to see that new buzzband, Hipsterettes!

Friggin hipsters! I'll bet their parents support them and they all use Apple products such as MacBook Pro and iPhone 4Gs! Livin off the trust fund, huh, ass holes? Get out of my coffee shop! #gentrified

The Brooklyn Nets are well on their way to being the ALT-est team in the NBA.
Do u think their cheerleaders are altbaguettes? Total alt hotties?
Is Brooklyn SO HIPSTER?
Do u think they are wise to market their team to '20something hipster millenials'?
Do these cheerleaders look 'hot' or 'swag'?
Are these cheerleaders 2 ALT 4 THEIR OWN GOOD?
Do u have an alt cheerleader fantasy?
Do u wish more buzzbands had cheerleaders?