McDonalds
By Carles on 07 Mar 2011
u·biq·ui·tous /yo͞oˈbikwətəs/
: Present, appearing, or found everywhere: "his ubiquitous influence".
Painting by Jake "Dirty Projectbro" Longstreth

U did it Subway
U finally gave ppl a healthy fast food option
and u have been rewarded
as the #1 fast food restaurant chain in the universe of all time [link]
It's official: the Subway sandwich chain has surpassed McDonald's Corp. as the world's largest restaurant chain, in terms of units.

At the end of last year, Subway had 33,749 restaurants worldwide, compared to McDonald's 32,737. The burger giant disclosed its year-end store count in a Securities and Exchange Commission filing late last month.

The race for global dominance is an important one for an industry that's mostly saturated in the U.S. High unemployment and economic uncertainty have battered the restaurant industry in the U.S., and chains are increasingly looking overseas for growth, particularly in Asia.
We used to think that McDonalds
Was the greatest fast food chain of all time
and it could never be uncrowned
There would never be any logo/symbol/brand more ubiquitous than Golden Arches


but now
Subway exists
more than any other eatery on the planet
33,749 locations 2 get a sweet ass sub
First of all,
We gotta thank Jared for eating a shit load of Subway
and losing all of that weight
U inspired millions of Middle Americans 2 believe
that they would lose mad weight if they ate Subway


U've been really important
Even though u might not have ever been paid.
Via selling ur soul to the devil in order 2 lose weight
So many Subways in my local area
that whenever I am craving a sandwich
it just seems more cost + time effective 2 go 2 my local Subway
which is located 'just around the corner'
potentially inside of a gas station
inside of a Walmart
"We're continually looking at just about any opportunity for someone to buy a sandwich, wherever that might be. The closer we can get to the customer, the better," Mr. Fertman says, explaining that it now has almost 8,000 Subways in unusual locations. "The non-traditional is becoming traditional."

Even though so many Subways are competing against one another
via plausible 'over-expansion'
That's the problem of the franchise owner
They should probably offer cheaper footlongs
BRB gotta go 2 Walmart and pick up some groceries

We also have 2 thank the Chinese Markets
For having 'so many ppl'
They deserve to eat sandwiches too
even if we had to feed them noodle sandwiches and dog meat sandwiches
[via Western stereotypes of the Eastern World when they are actually willing 2 eat the same crap that we do bc it tastes yummy]
McDonald's is still the leader when it comes to sales. The burger chain reported $24 billion in revenue last year. "We remain focused on listening to and serving our customers, and are committed to being better, not just bigger," a McDonald's spokeswoman says.

Subway, which surpassed the number of McDonald's in the U.S. about nine years ago, expects China to eventually become one of its largest markets. The sandwich shop only has 199 restaurants in China now, but expects to have more than 500 by 2015.
Subway couldn't do this without the little people
The Sandwich artists who come into work every day
and resentfully make your sandwich 4 u
and h8 u for asking for 'a little bit more spinach/lettuce'

Cmon bro... It's ur job
I just want a sandwich
I'm sorry if you feel enslaved for working in fast food even though you don't operate a fryer
But I know that operating a microwave toaster oven can seem dehumanizing


U have to realize that you are 'part of a health movement'
to see chicken teriyaki subs
Philly Cheesesteak subs
Meatball subs
Coldcut combos
Jimmy John's, Quizno's, Which Wich, Blimpie, Panera Bread
They will never catch us
We can start a pop-up shop where ever we want.
Go ahead and order a sandwich while ur getting some gas

Plz chill out, Sandwich artist bro
What kind of bread do yall get? Which 1 is 'the healthiest'?

Plz don't put too many _____ on my sandwich. Yall srsly always put too much _______ and it taste rlly soggy and gross.

What kind of sandwich do yall get?

Does ur sandwich look yummy?

What type of chips should I get? I know I should get Baked Lays or Sun Chips bc I wanna be healthy... but at the same time Cheetos sound rlly good right now...

Eff it, I'm just gonna get a cookie

and a pizza

and some breakfast

Taking a step back
And thinking abt what we have in common with other humans
What common ground we have with ppl from all over the world
Ppl who are poor, rich, middle class, uneducated, black, white, Chinese, etc.
The only thing we share
is the low price consumer experience
Obtaining a foot long sandwich for $5
to save time and money
Interacting with a sandwich artist to customize our own version of sandwichian utopia
A process where we are given more consumer freedom than ever
to customize our own version of reality, our own version of fast food
Subway has liberated us
We must analyze these experiences at McDonalds, Subway, and other relevant fastfood establishments
and come together to create a better world
Where we all understand that we are searching for the same thing
1. survival
2. a low cost, healthy meal
3. a meaningful experience in a relevant space
4. the opportunity to integrate meaningful brands in2 our lives'
Fast Food is the ultimate art
Fast Food will save our world
Sandwich Artistry = The Master Art?


U did it, Subway
U won 'food'
//////////
What kind of sandwich do yall get at Subway?
Do u <3 or h8 Subway?
Is Subway healthy?
Is Subway a scam?
Are footlongs rlly $5?
Do u think McDonalds is pissed that Subway has more restaurants than them or are they chill making more money?
Are the ppl who work at Subway 'complete ass holes' or just modern slaves?
Will Subway take over the world?
Inside of Subway, does a perfect society exist that we can use as a template to save the world?
Should Barry Obama work with Subway and McDonalds to try to solve problems in other parts of the foreign world?
Is the modern fast food experience the only 'shared human experience' that we can use 2 relate 2 other humans?
By Carles on 08 Apr 2009
Sometimes I wonder what I would do if I were a minority/poor/unskilled/uneducated? Seems like it is hard out there 2 find a job in our economie. I think that I would probably try to work at a place that treated me with respect, like a human. Just want to make sure I 'get health benefits.' Not sure if poor people are 'smart enough to work at Starbucks', though.
What would u do if u were in a no-win situation and 'needed a good job'?
Might move 2 LA and work at the American Apparel factory.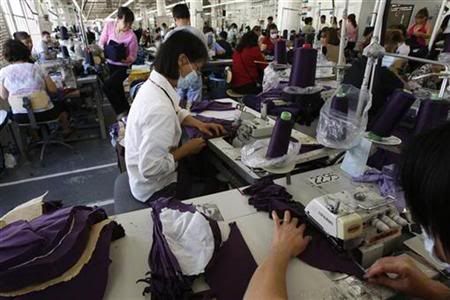 Pros:
They will teach me English
They will give me stock in the company
They will teach me how to make t-shirts
Can probably get a lot of free kewl merchandise
Cons:
My family probs won't realize that I am wearing Am Appy, and will just think I am a 'fggt' wearing 'bright shit' that I got for free at work from my employer
Might also work at the Envelope Stuffing Centre at Netflix Inc.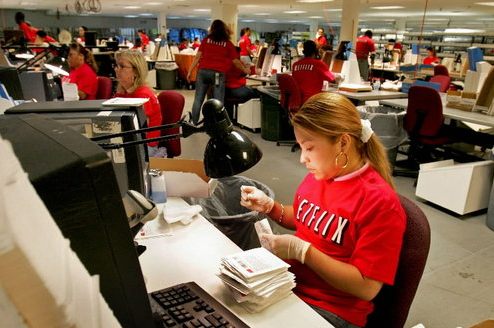 Pros:
Access to 'bad ass' movies: action films for black people, romantic comedies, movies about step teams, and movies about minorities who learn to excel in the classroom
Won't have to wait for a day or two for the movies I want
Probably could take my computer into work and rip movies on to my compy
Probably get to 'watch movies' while I work in Windows Media Player
Employee Snack Rooms

Cons:

Could probably just get all of the same movies on youtube/hulu/pirate bay without having 2 stuff envelopes with DVDs
Might also be Chili's Waiter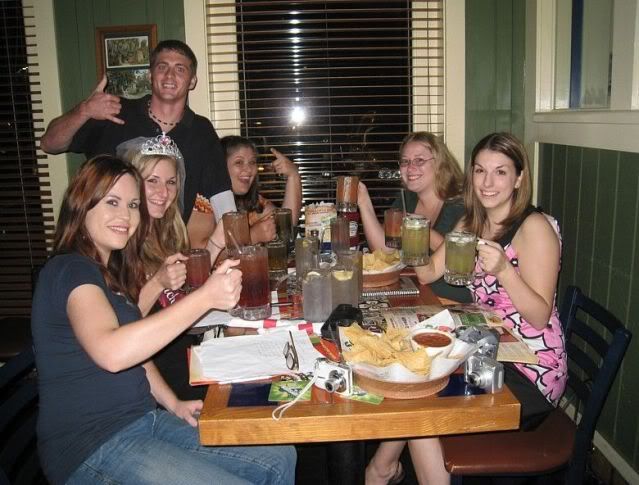 Pros:
People will think that I am a bro working on his Associate's Degree at a local community college for up to 8 years
Will get to learn how to cook some bad ass party foods
Get to interact with 'hot, mildly thick' desperate broads
Cons:
40 lb weight gain and getting into a relationship with a fellow employee who is as sad as u, then living in a local apartment with him/her, then building ur whole social life around ur Chili's franchise co-workers. Also getting tempted 2 work for TGIFriday's/Applebee's.
Might just settle for McDonalds bro.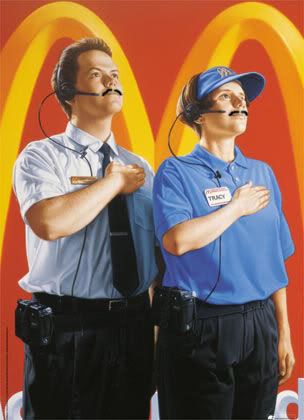 Pros:
Free meals
Free McGriddles
Free Hot Cakes
Free Sundaes
Free bluetooth headset
Get to 'poop in the ball pit'
Getting 2 interact with children 4 birthday parties
Cons:
Having 2 work in the mornings 2 eat McDonalds breakfast.
I feel lucky 2 b me. Glad that I got to go to design school and live out my dreams working for an advertising firm behind some of the world's most recognized viral marketing campaigns and strategically created memes.
However, not every1 has it as lucky as me.
Previous post about authentic careers.
http://www.hipsterrunoff.com/2008/10/what-is-the-most-authentic-alt-job.html
Where would u work if u were 'poor' and 'trapped in ur life'? What would ur 'career goals be' besides 'putting food on the dinner table'?
By carleser on 24 Oct 2008
Should I buy these Daft Punk loafers?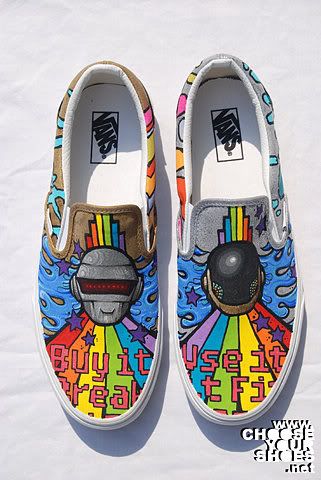 Or these Daft Punk Dolls?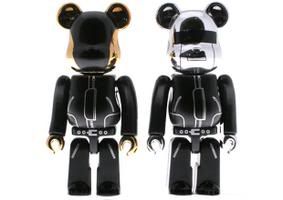 Or the Busy P + SoMe sneaker?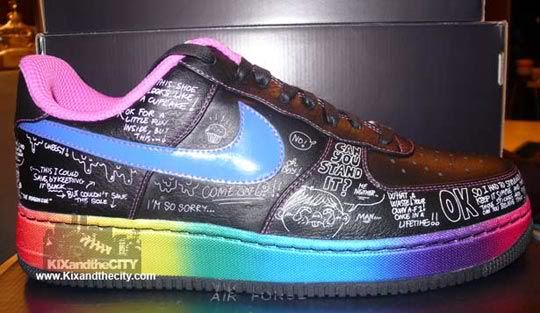 Don't u h8 FRENCH PEOPLE BANTER in English?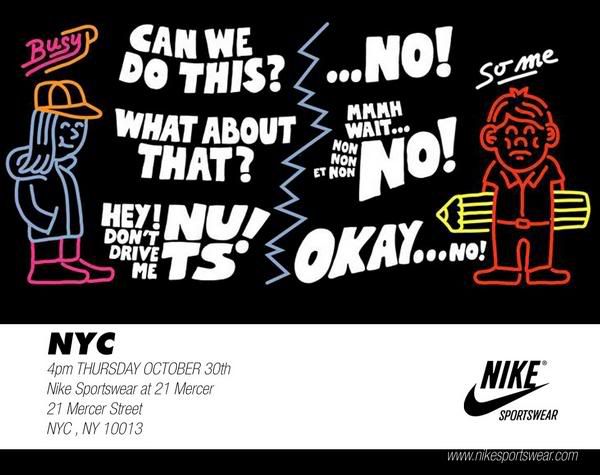 Should I buy the Ed Banger ED PHONES?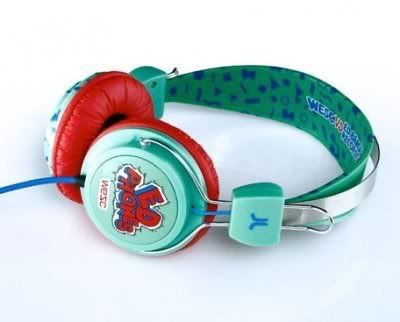 Should I buy this FEADZ Mighty Kids Meal // Happy Meal?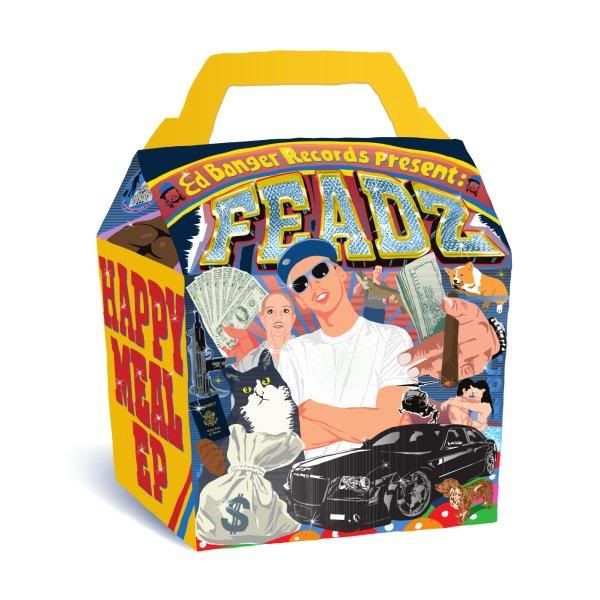 Or should I get the Uffie McFlurry maker?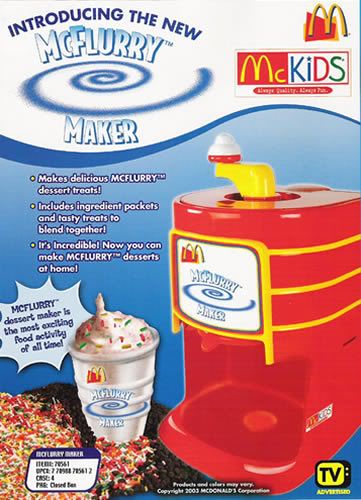 Or should I just 'cum' with an an androgynous McDonalds character? <3 Grimace <3


[Photo by GVB at Grimace's DJ Set @ Pitchfork Music Festival (2015)]
Or should I be Justice in a Palestinian scarf for Halloween?

[Shoes via Sean Ahern Tumblr]
[FGGT Dolls by Daily Swarm]
Or should I just buy a pack of Sharpies and huff them until my brain starts leaking out of my nose?

What are yall gonna buy?
DJ, Buzzband
Daft Punk is a French House band that 'peaked' with discovery.
Read more>>>>
Alternative Celebrity, Buzzband
Uffie is a French bloghouse rapper who is known for hanging out with her titties out.
Read more>>>>
DJ, Buzzband
Justice is a popular banger house electro group from France on Ed Banger Records.
Read more>>>>
By carleser on 23 Oct 2008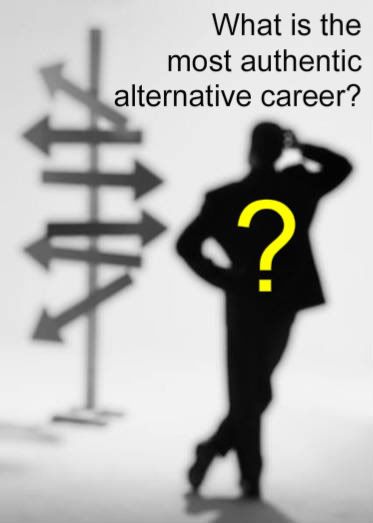 When I graduated from High School (got a G.E.D. cuz I outgrew a lot of the social bullshit rlly quickly) and made a 10 year plan, I realized that I wanted a job that not only provided financial security, but more importantly projected an image that enabled people to think that I am 'cool' and 'passionate about what I do at the same time.' Picking a career is a difficult, soul-searching journey/ongoing quest for self-awareness+actualization.
When you are building a personal brand, you want a brand so strong that people want to emulate it. Kinda like Michael Jackson when he was in the process of turning white. You want other people to want your life.
Picking your authentic alt career is difficult. Sometimes it takes a lot of hard work. Sometimes it means 'standing up 2 ur parentz bullshit expectations' and/or 'societal norms.' It means taking risks, going to college, not going to college, changing your major, taking a year off, and transferring to a school where u r socially comfortable+'academically stimulated.' It means being yourself and being some one else. While 'wanting 2 make ur parents proud' is an innate within all humans, authentic alts are willing to rage against this desire. Your pride is the most important thing in the world. Your pride, your terms.
This is ur life.
WHO DO U WANT 2 B?

//////
HIPSTER RUNOFF PRESENTS
//////
THE MOST AUTHENTIC ALTERNATIVE CAREERS
/////

The Guy who works the soundboard at concerts. He knows a lot about sound quality, systems, and bands.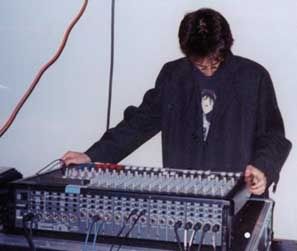 DJ at a shitty radio station/college radio station/guy who is affiliated with a university 5+ years after graduating & not getting a real job.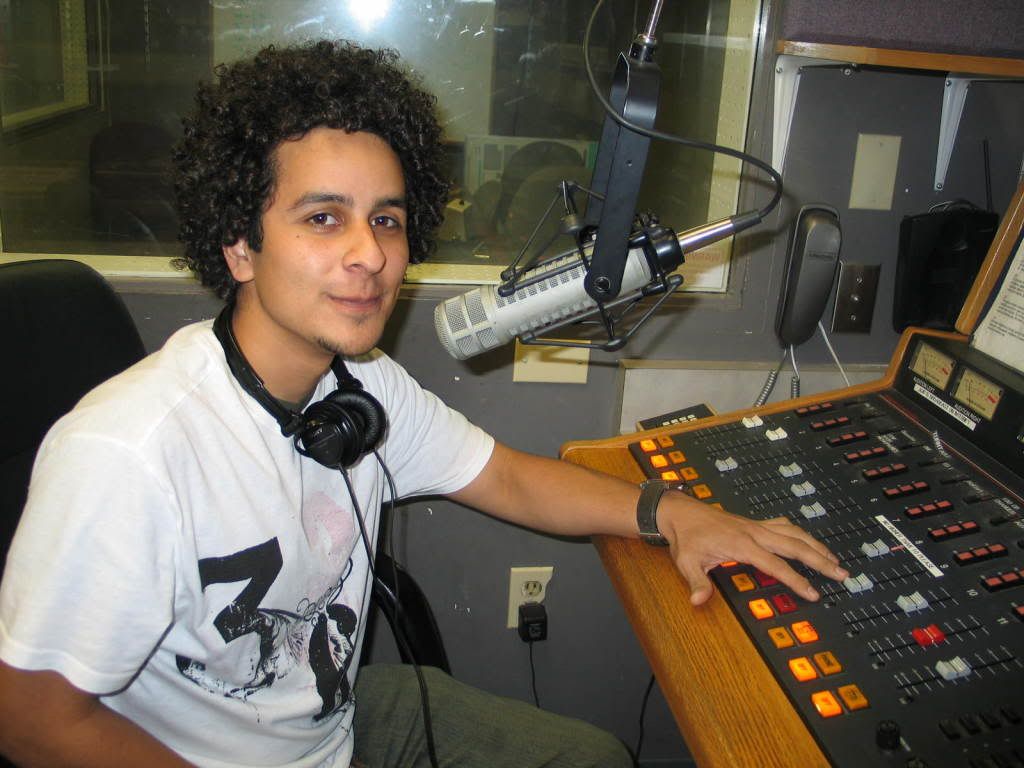 "Door guy" who multitasks as a bouncer/ticket tearer/janitor.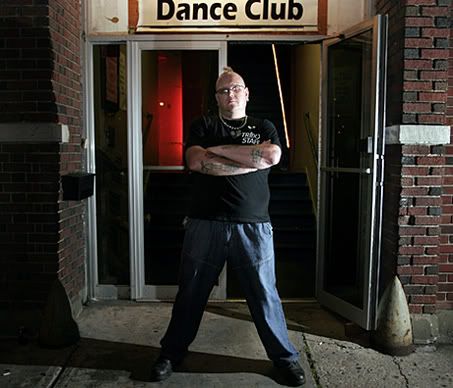 Buffalo Exchange employee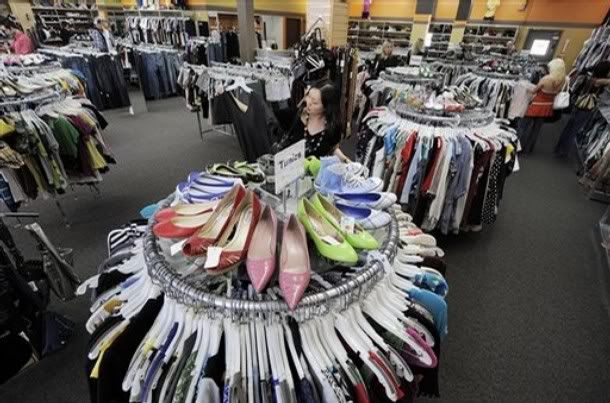 Am Appy employee

postpostironic McDonalds employee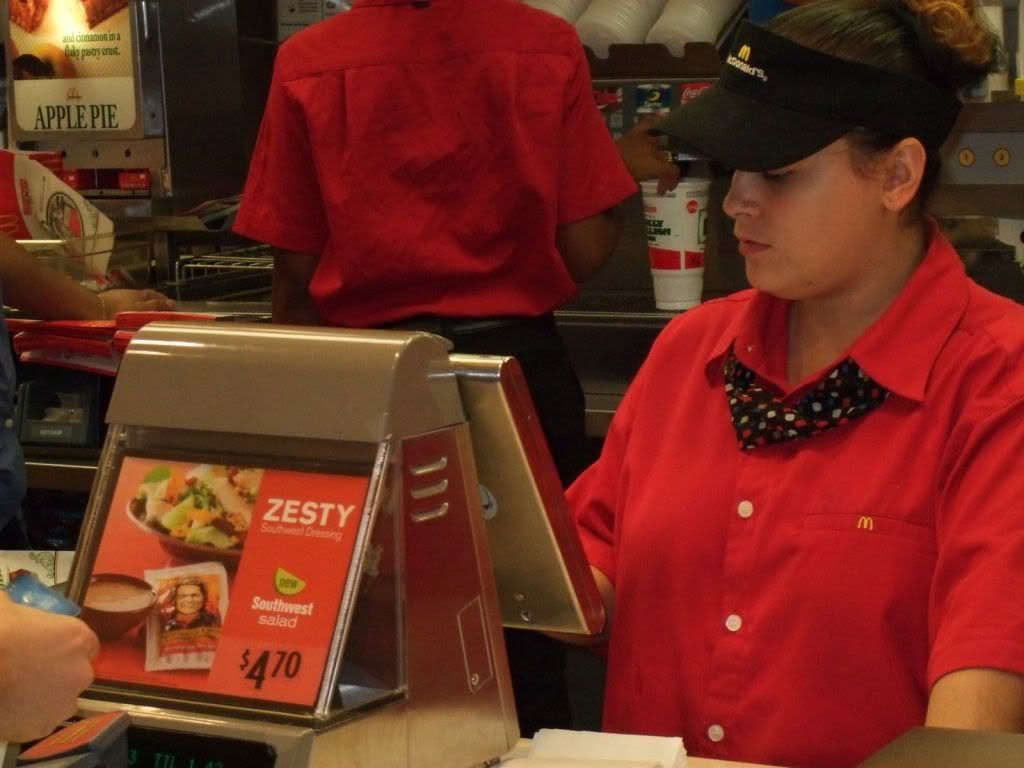 Start an indie band that is better at 'looking like an indie band' than it is at making music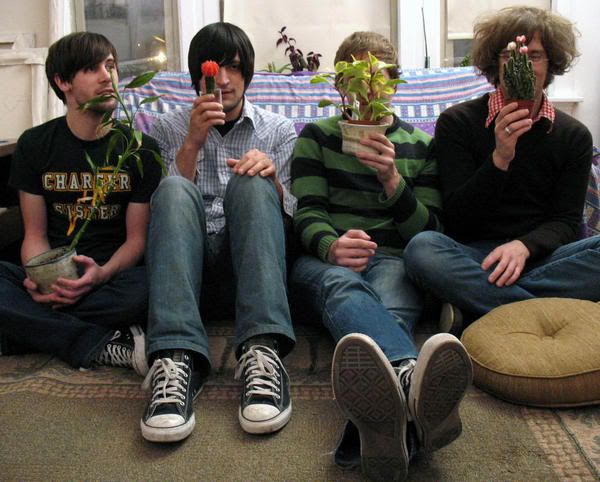 Start a web 2.0 company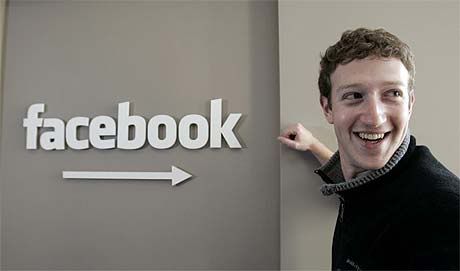 Start the first myspace profile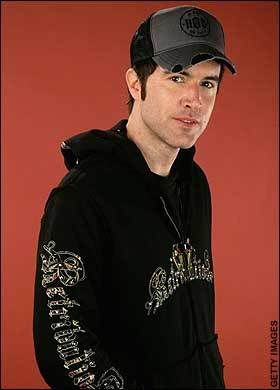 Work for a web marketing company who tries to get products/services/memes to go viral for companies who don't 'get' how the internet works. h8 when 'big businesses' don't understand the importance of the meme economy.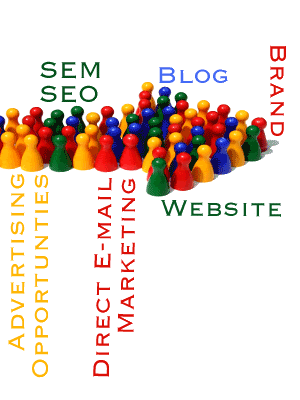 Work at Costco

Be a Zany Doctor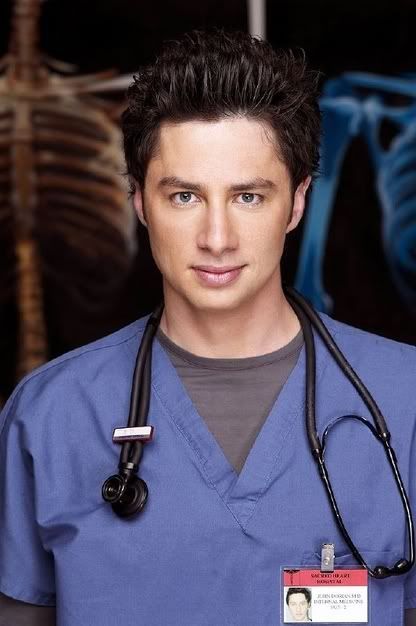 Work at a free spirited, local coffee shop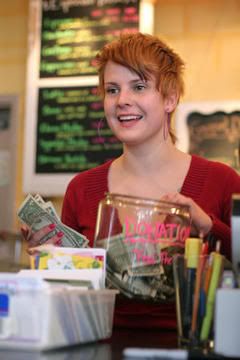 Work at Starbucks (great benefits, yall)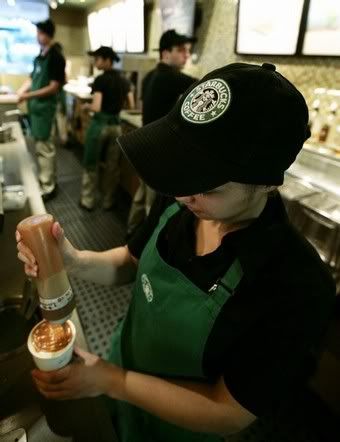 Go 2 beauty school.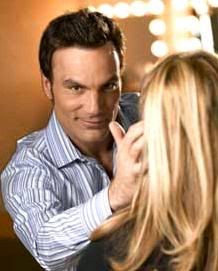 Learn photoshop/become a designer. Carles is certified in Photoshop CS1.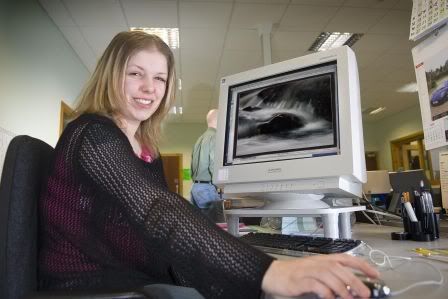 Transition your name into a fashion label / be a judge on a Bravo show / make clothes for keut women.

Buy a video camera and make a lil meaningful film.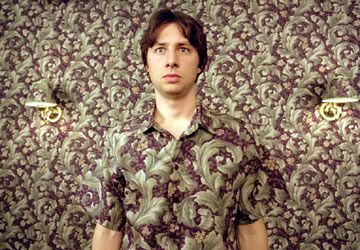 Start a blog!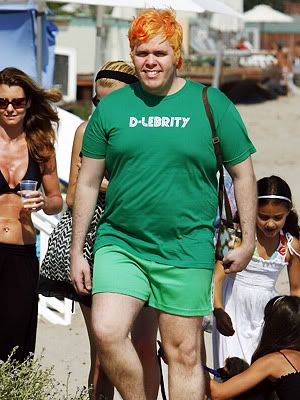 Go on a Bravo Show/pretend u r 'into the design sciences.'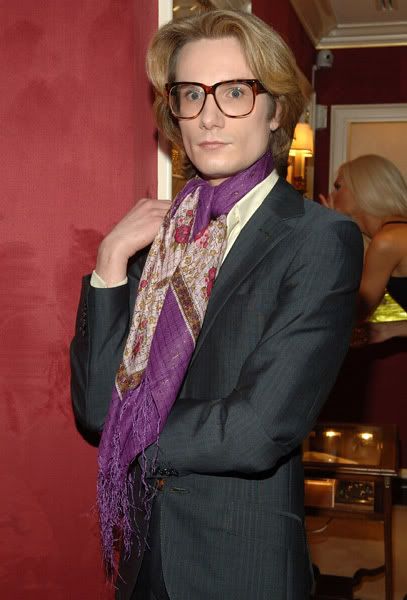 Become an altCEO // start a 'plain tee shirt company' that is 'fueled by legal Mexis'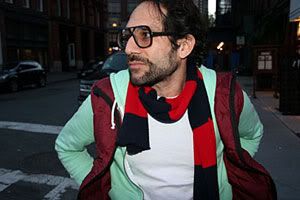 Spend ur whole life 'becoming good at the internet' for no real reason.


[via Designnotes]
Tattoo artist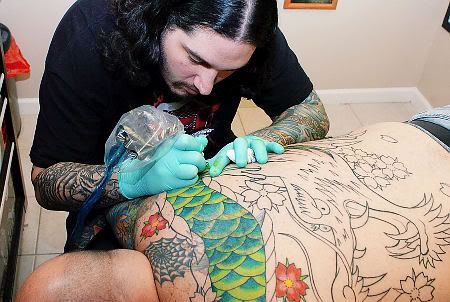 Apple Store Employee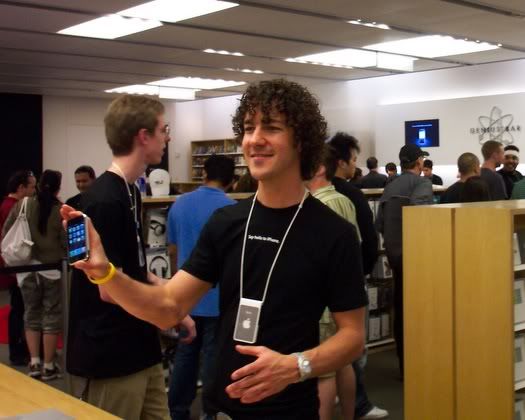 Blipster Apple Store Employee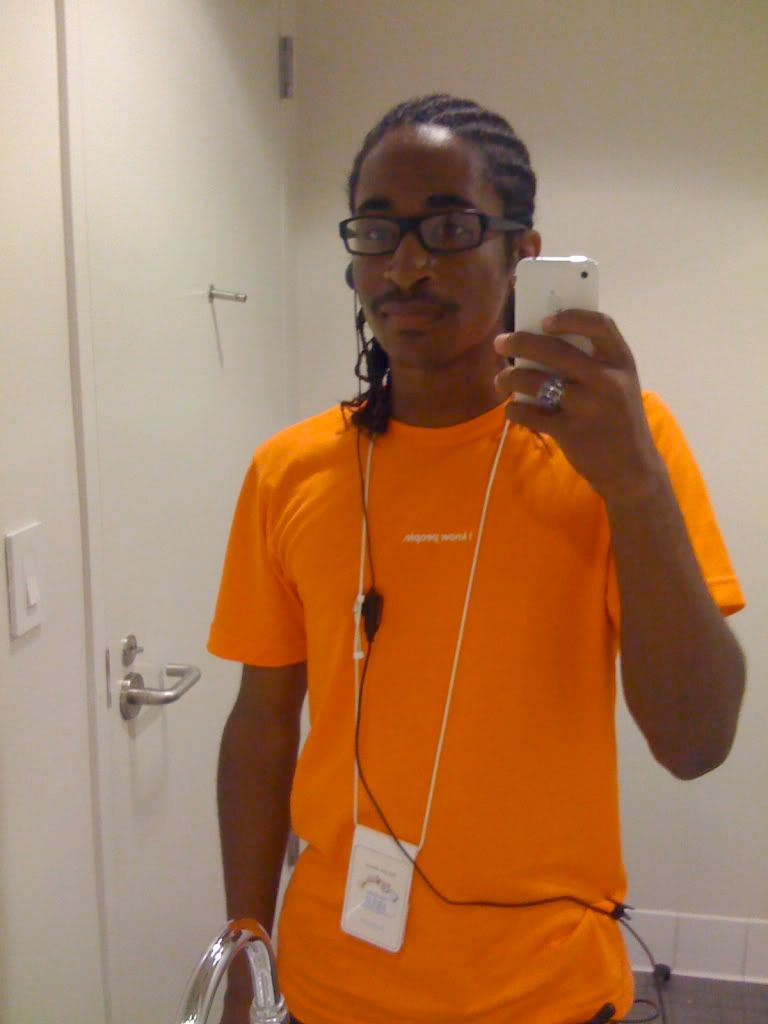 Make a viral vid



Note: Working in a record store is no longer an authentic alternative career in the postMP3 blog era.
************
Yall have a lot of options to express your personal brands. I'm sure I left out tons of options. Feel free to add some more to the comments.
In conclusion, it is just important to always remember the power of your alternative self, and the power of alternative free will. You are not functioning within the implied expectations of society. You will justify your life at any cost. You want people to understand that you are at your job for a reason. Even if you are just 'working at a coffee shop before you move to NYC to get a job at a design firm after you get your portfolio of doodles+MSPaint files together.'
Never give up on you. You are special. Eventually, you will find a way to get paid for just being yourself. You have a unique perspective on the world, and eventually, you will find a way to let people know 'who u really are', establishing a platform where people will listen 2 u, and most importantly, want 2 b u. (kinda like God/Michael Jordan/theGirlTalk/Macauly Culkin circa Home Alone).
By Carles on 04 Jun 2008

Have you ever been on your way out of your favourite fast food restaurant, and ended up getting fashion blogged? Is this McDonald's subtle attempt to advertise on alternative media outlets like blogs & party pic sites? Does this picture make you want to eat a McGriddle?
[Photo by Just Glitter Lust]
I sort of wish McDonalds would add the realm of music production to their lifestyle brand. (Kind of like Heartsrevolushy). They do a good job of relating to mainstream alts with this commercial.
[youtube=http://www.youtube.com/watch?v=dI-xHMM8wXE&hl=en]
"I'm lovin' it."
-an HRO reader after seeing an alt-bro with a mangina with good nipple placement
By Carles on 13 Apr 2008
What do you think of the Crystal Castles logo? Do you think they ripped off the Chanel logo? Are you more disappointed with Crystal Castles for being unoriginal, or do you think Justice ripped off the Bible/Jesus/God?
Maybe Cut Copy should use the CC logo, too.

Do u know any bands that could use this logo?
By Carles on 14 Aug 2012

Hey it's me.
DJ 50 Piece McNugget
Go ahead and get me some sweetnsour sauce
and a McFlurry
Spinnin the fuckin EDM hits at MCD
RAGING like we're at #ULTRA, #HARDfest, or #EDC
This McDonalds is my church
and u r all fucking vibing
to my SICK skills
and my HARD set
The smooth sounds of quarter pounders with cheese
the complexity of the Spicy McChicken Sandwich
The value of 2 apple pies for 99 cents
The selectivity of Chicken Selects...
KILLING IT
CRUSHING IT
DIPPING SAUCING IT
Coca Cola Products
Caramel
Chocolate
Strawb Sundaes
Ice cream cone
This DJ set is a Happy Meal
for fucking Mighty Kids
Dropping a BIG MAC
feel it in your stomach
This isn't some value menu ass shit
Get your mother fucking McGriddle ready
We're not ordering oatmeal today
Fries
Not fucking apple wedges or salad shakers
U think u Egg McMuffin?
But you have no fucking idea
what it takes to make the hotcakes
Don't tell me ur gonna get a parfait
My DJ set is a fucking hashbrown
I'm gonna Angus Deluxe the shit out of this
Snack Wrap ur vibes
Tons of McBites
Hi-C Orange LavaBurst
McRib. Out

*****
If u had a DJ set at McDonalds, what would it be like?
By Carles on 17 Nov 2011

Win Butler is known as one of the most prolific oil heirs in indie rock. You might think he has everything. Money. Fame. Regine Chassagne. Indie buzz. Grammys. Junos. A 10 car garage. But sometimes, Win doesn't have it all. Sometimes the weight of the world rests right upon Win's shoulders. Regine starts blabbing, getting naggy, wondering why she still has to take out the trash while he's watching the NBA. His band bros wondering when he's gonna write another album. He is a breadwinner for a lot of people. So much pressure.
That's why he needs to be alone sometimes.
Sitting alone in a McDonalds. Perhaps treating himself to a value meal. Maybe he'll go back up. Get a cone, sundae, or a McFlurry. Two apple pies for 99 cents.
Win. I hope everything is alright. But if you ever wanted some one to talk to. Some one to share a 50 piece McNugget with... please let me be your man.
I understand that we'll NEVER escape from the sprawl. But it doesn't mean we have to give up on life.
God Bless you, Win.
Best,
Carles & ur rest of the bros in The Suburbs
Do u want to sit with Win, or are u gonna let him continue to have 'alone time'?
Alternative Celebrity
Win Butler is the lead singer bro of the Arcade Fire. He is married 2 some girl in his band named Regine. He is from Houston TX but now claims 2 be from Canada.
Read more>>>>
By Carles on 20 Sep 2011
These days, it kinda feels like indie music exists just 2 be used in commercials. Foster the People's hit "Pumped Up Kicks" kinda makes us feel like there was never really any point in the whole 'indie movement' and the boring genre has been swallowed whole by corporate America. It's a dark day now that one of the most beloved indie songs "Lisztomania" by Phoenix was used in a McDonalds commercial.
I guess we just have to accept that bands don't get paid for making music. They get paid 4 selling music 2 be utilized in sponsored experiences.
Did Phoenix get paid in free burgers and McNuggers and McFlurries?
Is this commercial a brilliant way 2 utilize the indie genre?
Does Ronald McDonald <3 Indie music?


Does this sound like Phoenix?
Was this even Phoenix?
Does everything sound the same?
Is 'indie' a huge joke now?
Do u feel like listening 2 some indie tunes and vibing out on some McDonalds?
Buzzband
Phoenix is a French pop band that has been around for a decade but went rlly mainstream after their album "Wolfgang Amadeus" was s0 p0ppy that no1 could h8 it.
Read more>>>>
By Carles on 12 May 2011