Katy Perry
By Carles on 04 Jan 2012

Dear Mom,
I'll never forget the time that I made all A's, and you followed thru with your promise. You would take me and one of my friends to go see Katy Perry at the local professional basketball arena. I had been listening to Katy Perry a lot, and this was surely going to be the greatest present any one could have given me since that time you got me tickets to the Monster Ball with Larry Gaga. Even though the seats were crappy, I forgave u because you bought me a sweet t-shirt and Little Monster livestrong bracelet.
Thanks again,
Your Spoiled Tween Daughter/Spoiled Tween Son who 'might be prematurely gay' but no1 is allowed 2 say anything.
PS: OMG CHILL OUT MOM

I wish my parents had 'industry connections' so that the pop stars had to 'kiss my parents ass' by kissing my ass

'We took tomorrow off from work so we could pregame with margaritas and even hit the local strip mall club by our apartment complex!'

We're ToTaLLy "California Gurlz"

Thank God my Gay Uncle Hank is a huge Katy Perry fan. I don't know why my dad hates him so much. :-(

By Carles on 14 Feb 2011
Another year, another crappy awards ceremonies where mainstream celebs try to throw down memes that get blogged about as indie music fans 'wish for' acceptance from mainstreamers. But this year, indie 'finally got recognized' and now every1 has mixed feelings. Seems like it is just time 2 start consuming indie + mainstream music 'side-by-side.'
2k11: The Year of the ArFi
"We did it." -the Arcade Fire

Here is the moment where Barbara Streisand announces that they won and Win is like "What the Hell?" Kinda pissed at him for thanking Canada even though he is from Houston and the Suburbs of America are what inspired him 2 write this album. Really an unchill move by him.
Also Regine babbled something in French. Sorta needs to realize how 2 respect America + the American indie dream.
"Ur telling me the ginger bro gets his own Grammy statue? I thought they got 1 and they had 2 share it."

They 'hid' Regine on drums, which was probably a good call instead of letting her sing Sprawl II and ruining any opportunities they had 2 convert new fans.

Here is the Arcade Fire performing "Month of May" as sweet ass BMX bikers ride around on stage. Wonder if this is some sort of co-branding with the X-Games or something. If the Arcade Fire hadn't won Album of the Year, this would have set indie back at least 30 years.

Really felt like at that point Arcade Fire 'wasnt gonna win shit' bc they were marginalized the a crappy BMX helmet cam gimmick, but after the win of Esperanza Spalding, u know that 'the academy' was ready to vote for alt picks.
'At least it provided a great moment for Win + Regine's relationship.'

Not sure if this is Win Butler or a member of Slipknot

...yeah... yalls sex is on fire...

Anyways, the only other indie thing 2 happen at the Grammies was the Vampire Weekends showing up and losing

And Zooey Deschanel showed up without Ben Gibbard (trouble in paradise)?


Let's move forward with mainstream celeb sightings + commentary...
SLUTWAVE COVERAGE
...because America <3s boobs, asses, nips, and vag-es....
Lady Gaga showed up in some egg

Lady Gaga rode slutwaves during some live performance of her new song. Came out of an egg.

Here is Lady Gaga coming out of her egg.

Here she is winning an award but no1 cares abt what she is saying because we already saw what she is wearing

'We get it. Ur zany. Kewl.' [via dick tracy]

Katy Perry: I wish I arrived in an egg.

Katy Perry: I wish I had integrated an egg in2 my performance

Miley Cyrus parties with a bro who fingerbanged her later in the nite

Rihanna Riding mad slutwaves in a recycled Christmas tree dress

Rihanna trying 2 make Chris Brown jealous bc he knows Drake 'already hit that.'

Wish Xtina Aguilera 'cared abt her career' as a slutwaver and lost 20 lbs and got drrrty again instead of going for the 'BBW Aretha Franklin vibes' [via Jimmy John's late nite sub snacks]

Nicki Minaj tries 2 ride slutwaves but will nvr be as 'hot' as Rihanna / Beyonce

Oprah tries 2 rebrand as a slutwaver

Hayley Williams from Paramore dresses like a skank because she doesn't know the difference between 'pseudo-real' awards shows and the MTV family of Awards shows

TWEEN COVERAGE
...because Justin Bieber is one of the most famous ppl on the planet ever...
Here is Justin Bieber letting Will Smith's son rap on his song. Unfortunately, Jaden Smith can't rlly rap as well as his father [via Gettin Jiggy Wit It]

CONTINUE READING THE HRO GRAMMY RECAP>>>>
Buzzband
The Arcade Fire is a 2k0s indie band that went mainstream because their songs sound like meaningful anthems. They pretend to be Canadian but Win Butler (lead singer) is actually from Houston, TX.
Read more>>>>
By Carles on 29 Jan 2009
Yall.
Kinda tired of 'alt shit.' I need 2 ask questions that appeal 2 more people.
Who do yall think will be 'big in 2k9'? Kinda like a girl that 'every1 wants 2 tug 2.' Yall know what I mean.
I have a feeling that Natalie Portman might 'get famous' in 2k9. She was in popular movies like the Garden States, and I think she played Keanu Reeves' lovemate in The Matrix.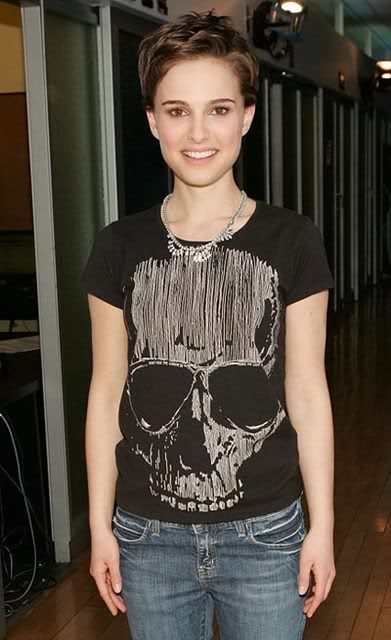 Another up and coming singer is the Katy Perrys. This is a picture of her before she 'rebranded' into a semi-attainable moderately alt broad with 'breasts that u can make love to.' This makes her attractive to men without isolating her from female markets.

I have also heard of this new mainstream band called Lady Gaga. She seems like she is taking 'electro' to the mainstream. She seems really unique, fashionable, and talented. Think she really 'gets' what life/dance music is all about.

I am not sure if I like her zany personal brand, or if she should have stuck with her 'Sexie New Jerseyian' brand.

Another person who I think will be big in 2k9 is The Jessica Simpsons. She used to be a reality star, but now she is starting to sing country music. She has a beautiful voice and is very talented. She invented 'mom jeans' in the early 00s.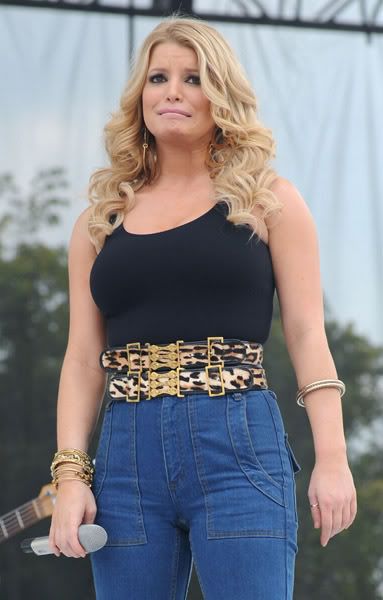 Another band 2 watch is The Girl Talks. Now that they have officially 'become popular' and 'mainstream', we have 2 see if they are going to slip down in2 a spiral of ___________. R yall worried? What happens to ex-authentic alts when they become commoditized + mainstream?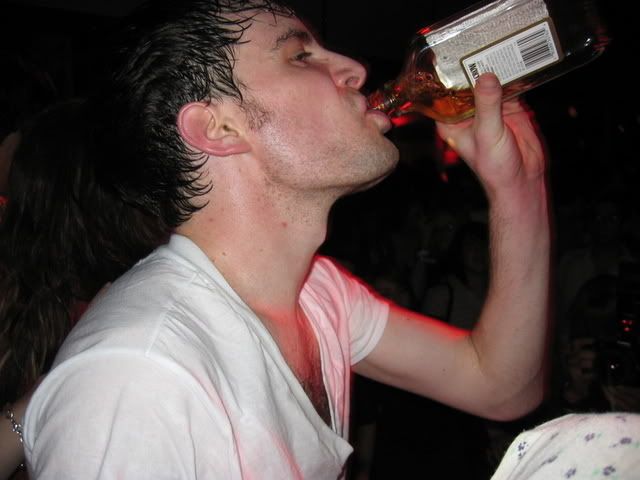 Another band 2 watch is The Ches. They are a communist anti-establishment rock group. They sing about ideas like 'communism' and 'fascism' and 'hipsterism' and 'war' and 'death' and other stuff that sounds like Linkin Park.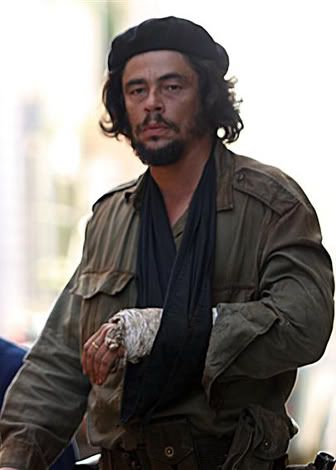 N e ways... just wanted 2 let yall know what's going on in 'mainstream world' since sometimes we forget that there's all of these other people out there who like stuff that's less interesting than 'us.'
h8 mainstreamers, but u kinda have 2 follow it a little bit so that you make sure that you're still alt, and not 'becoming one of them.'
Who do yall think will be big/go mainstream in 2k9? What do yall know about these bands/acts/people that I don't know about? Need yalls help so that I can keep my blog 'modern.'
By Carles on 26 Jun 2008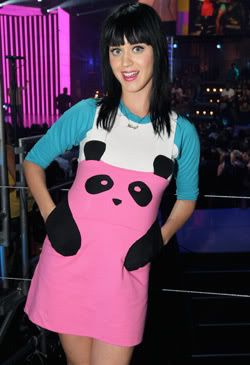 I wonder who this mainstreamer-gone-mainstream-alt thinks she is. Why r people so obsessed with Pandas? Is it bc they are AZN? Is it bc of the popular indie band 'The Panda Bears (ft. the Animal Collective)'?
I just don't get it. Maybe it's bc I just turned 18, so I'm not 'young & naive' n e more. Why do people wear creatures/animals? I'd rather wear apparel featuring my favourite alternative celebrities.

by the UlTiMaTe LaMeStReAmER!!!

Katy BB! U'll always be my fave #California_Girl! But that doesn't mean u have to go showing off ur cha-chas!
That's honestly #Emberressing. I remember 1 time I accidentally slipped my nip during an important office meeting. Every1 started pointing and laughing. I was humiliated, ran out of the office, grabbed the Egg McMuffin that I had in my desk, and ran out of the office, never to ever return ever again. But Katy has very respectable nipples, while mine are HUGE and look like DINNER PLATE SAUCERS. It is emberressing to take my shirt off when I am intimate with a man, but I guess that never really happens, so I hope the next guy I am with likes me for me and doesn't judge my body deformalities. #No_H8
Katy! When's the next album droppin'? Let's hang soon plz! <3 u gurl!
I really hope that Katy and Skrillex can be happie 2gether 4evr.
Larry Gaga who? #TeamKittyPurry
Whole b00b who? #TeamNipSlip
#KittyCats
by the UlTiMaTe LaMeStReAmER!!!
Photos by The Cobrasnake


Katy BB! I was SO sad when u and Russell broke up because I thought that he was REAL good for you because I like a man who can make me laugh. But who is that MYSTERY MAN?
Is that popular alternative EDM dubstep DJ? I am totally just now getting into dubstep because it makes me want to dance. Honestly, I'd never go to a rave because I am at least 35 years older than the people that actually go, but maybe I should check out that new phenomenon of electric music made with machines. #TeamSkrilly I ALWAYS love dancing to new music at the club because it is also a good way to burn calories but then I get embarressed and out of breath and sweaty because of how horribly out of shape I am. I need to apply for federal aid to get a scooter soon.
I honestly just hope Katy is happie, no matter who she ends up with but if any1 is mean 2 her or cheats on her, then I will be sad. I cried at the end of the Katy Perry 3D Movie.
PLEASE do not tell me ur canoodling with the uggo on the right of this picture. He looks scary!


I wanna hang with ur friends! Invite me 2 ur next party, Katy BB!
PLEASE do not invite the scary guy. Is he the one who sings #Daughters? He looks like he got really old and ugg. Honestly, sorta reminds me of how I looked at age 20, then by age 30 I looked old, disgusting and decrepit.

I just hope u and #Skrillem are #happy together. That's all I ever wanted, for my best celeb (friends) to be happie.
Keven Federline who? #TeamSkrillex
Alternative Celebrity, DJ
Skrillex is a popular dubstep DJ who is arguably the #1 alt DJ in the world.
Read more>>>>