It Girls
By Carles on 20 Dec 2010

Lately, I've been rlly in2 Elin Kastlander
Her buzzband the jj is pretty 'whatever' sounding
but I can't help but see oodles of indie potential within her
like she can maybe become 'the next Bjork'
if she just wears zany enough shit
and if her band keeps making 'weird, conceptual' music videos
Just saw their new music video, and it rlly seems like they are
trying to elevate jj's personal brands
Elin is singing all sad in a church
Doing some 'acting'

Really feel like my crush on Regine might be 'done'
And I need to move on to a new 'hot piece of indie a$$'
Elin might be the one...

U look beautiful
So close up


"I want to kiss you" -Joe Namath
Long, curly hair
Blonde
beautiful face
beautiful voice
beautiful on the inside and out

Ur voice is beautiful
U 'bring it' in the live setting
I wanna b with u

Dont rlly mind the 'other bro' in their band either
He seems 'chill', like he knows the band belongs 2 Elin

I'll never forget the time u 'covered' Nirvana's hit song "Lithium"
That was 1 of the first songs I learned on guitar
but u know, u added ur own thang 2 it
and I respect that

Can't stop thinking abt u
and maybe I can quit my mediocre American desk job
and move 2 Sweden with u
and I can help ur band somehow

Honestly, u kinda remind me of the Pigeon Lady from Home Alone 2


And I feel like I am Kevin McAllister
Getting 2 be with u
grow with u
learn abt life + the true spirit of indie
Oh Elin...
U turn the world on with ur smile


(plz ignore the 2 eyeball fucking members of The xx in the background)
Who is the #1 indie songstress in female music?
R u still crushing hard on Vicki LeGrand?
Is Alice Glass gonna be 'replaced'?
Do u still want to make luv 2 Bethany?
Is Regine still ur '#1 indie QT'?
Will the jj make 'the leap' to relevant alt indie band, or will they just be placed in the Salem-esque 'no1 understands why they are considered 2 be relevant, but it is just funnie 2 keep blggng abt them' category?
Does the jj 'effing blow'?
Do u <3 Elin bc there is 'more 2 luv'?
Can Elin brand herself as 'the next Beth Ditto' if she plays up the 'size doesn't matter' gimmick and gains 100 more pounds?
Which was the most authentic Home Alone movie?
Goodbye...Regine


U'll always be like the wind... [link]
U, Win Butler.
U Win, Butler.
U Won Regine.
U Won, Win.
Win, U Won.
Win Butler, U Won Regine
Regine, FTW
Regine is For The Win
-Carles accepting that Regine will nvr belong 2 him
Do yall <3 Elin?
Can Elin become 'grade A indie songstress a$$'?
Oh Elin...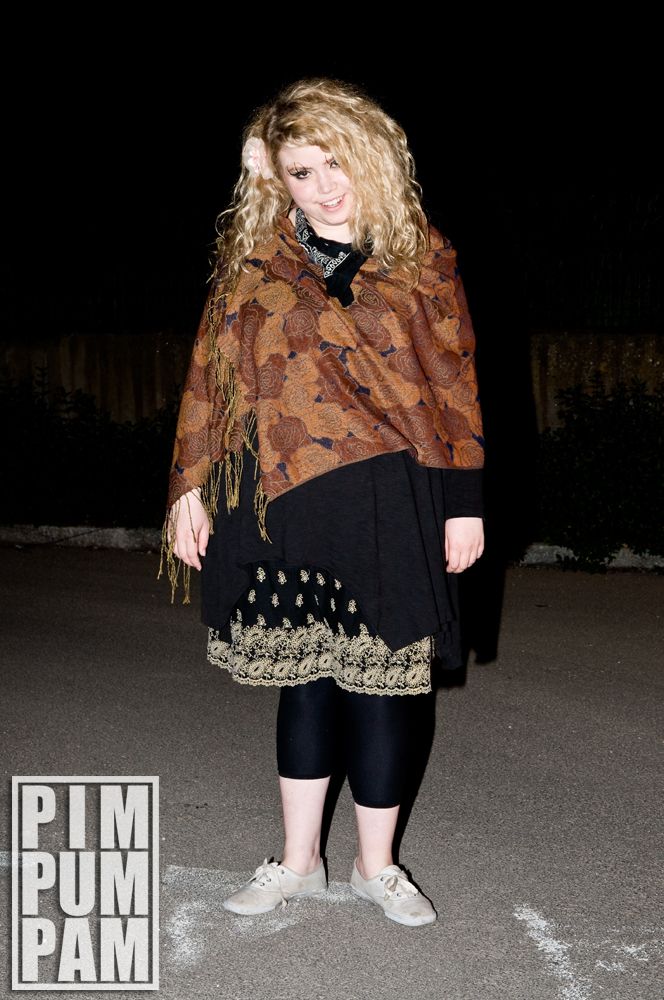 Alternative Celebrity
Elin Kastlander is the lead singer of the Swedish buzzband "jj."
Read more>>>>
Buzzband
jj is some indie band that remixes popular mainstream hiphop songs and sings weird lyrics over them and for some reason is 'critically acclaimed.'
Read more>>>>
By Carles on 23 Sep 2009
As HRO continues to 'get back 2 itz roots', it will attempt to reconnect with popular gimmicks that it once utilized. You might remember 'Altbro or AltBag' and possibly 'Alt or Bro'--both were games where you had to identify the social genre of a human being. In the following post, you are asked to evaluate whether the woman pictured is a 'legitimate homeless woman' or an 'it girl.' This is meant to question the reader's concept of 'fashion' and demonstrate the impact of societal role reversal on fashion as a method of self expression.
This gimmick is known as "HOMELESS WOMAN or IT GIRL?????"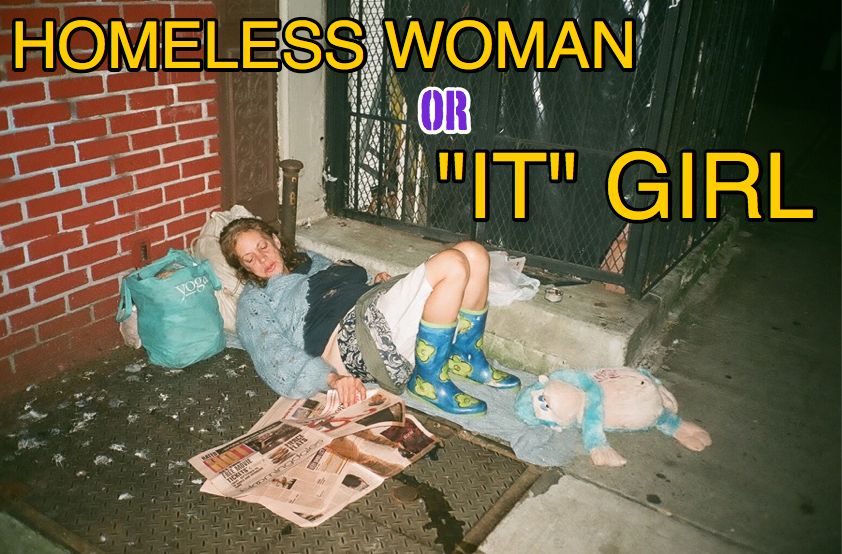 Do u think the woman in the picture is a HOMELESS WOMAN or an IT GIRL?
Please justify your answer in the comment to receive your free I AM CARLES shirt.

For example:
'She is homeless bc she is really trying to take a nappy on the sidewalk [via her bed made of newspaper].'

or
'She is an IT GIRL because of her yoga bag and fashion-forward sense of style. Lovin the ironic rain boots. Gonna buy those at Urbby when I get my next paycheck.'
or
'She is a homeless 'it girl' since the IT GIRL bubble burst in mid-2k8.'
What do yall think she is?
Feeling confused by societal roles and could really use your guidance.

Previous Homelessness Coverage
http://www.hipsterrunoff.com/2009/09/hope-and-homelessness-never-give-up-on-personal-branding.html

Play similar editions of this gimmick
http://www.hipsterrunoff.com/tag/altbro-or-altbag
By Carles on 07 Jul 2009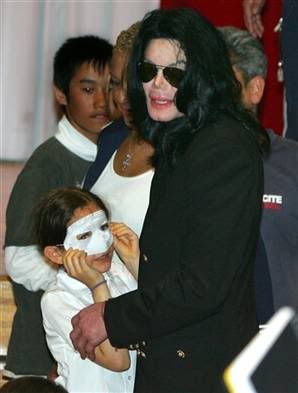 Today, I was watching the MJ funeral, and I noticed this bright face who I had never seen before, bc I think it was usually 'hidden by sillie masks.' It turns out that Michael Jackson has a daughter who is named "Paris Katherine Jackson." I think that she is young, but I think after this funeral, there will be a 'high demand' for her, particularly after her 'strong, vulnerable moment' where she spoke to the world.
Feel like I think she is a 'normal kid' now that she has just spoken out as 'a chill girl' who 'loves her daddy' (even though her biological source is 'unconfirmed').
I remember when JFK Jr went from 'a lil bro' who was 'saluting his assassinated dad'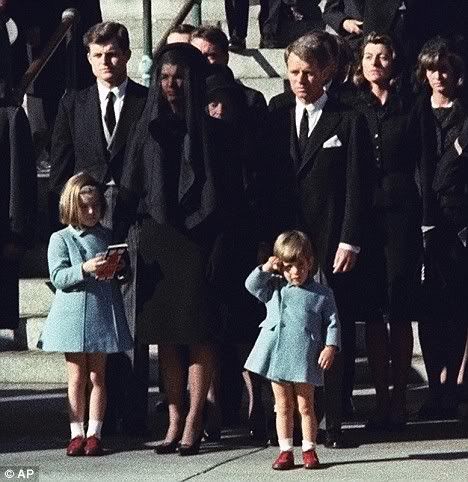 to being 'The sexiest Bro Alive'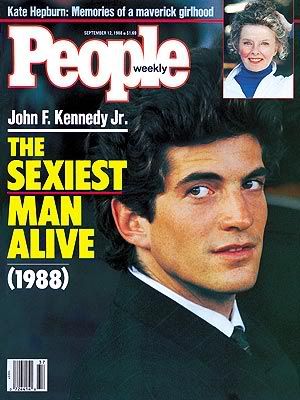 And Prince Wiliam/Prince Harry went from being 'mourning sons'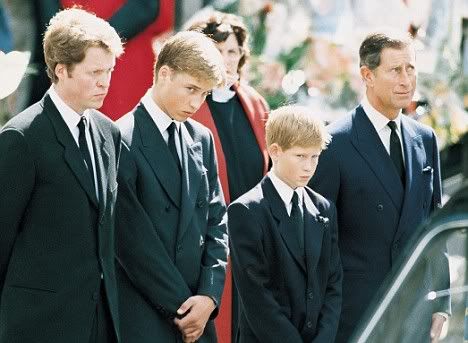 to being a 'hotter bachelor than Ashton Kutcher, before the internet existed and Demi Moore was officially a cougar'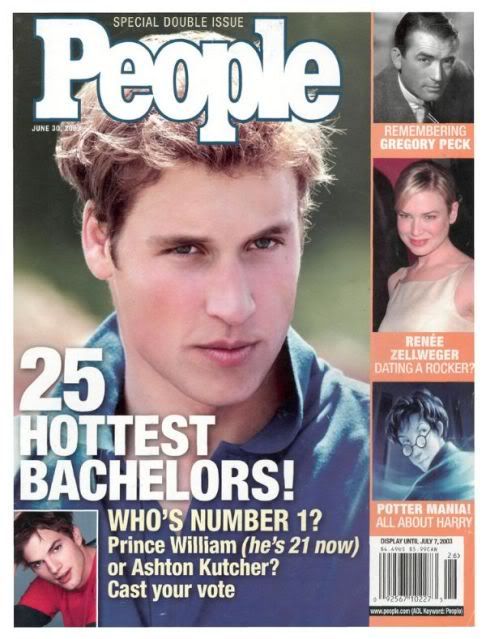 I feel like 'big things' are in store for Paris Jackson. I hope she stays 'relatively normal' and 'deals with the spotlight' relatively well.
Maybe a 'more chill' version of Madonna's daughter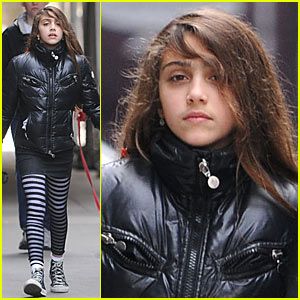 or possibly the personal brand of a 'young starlette who wants to attend an Ivy League school', like Natalie Portman, or the 'cute ass lil barely legal teen' from Harry Potters

In general, I am just excited for all of his kids, getting to experience life without 'masks'. Sorta like when ur parents get divorced, and u live with your more 'liberal, normal' parent, and the 'conservative domineering parent' no longer has control of ur life.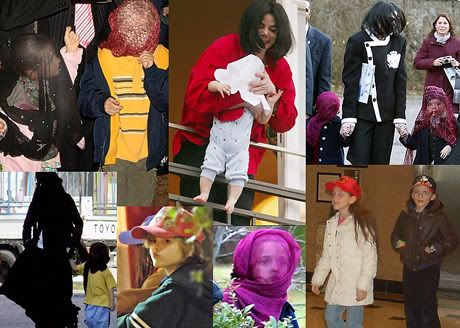 Feel excited about watching Paris Katherine Jackson 'blossom into a woman' right in front of our eyes [via gossip blogs]


Do yall think she is the next big 'it girl'?
What would yall say 2 her to take her personal brand 2 the next lev?
By Carles on 17 Sep 2008
Who is the gurle in the middle, yall? <3 unidentified friends <3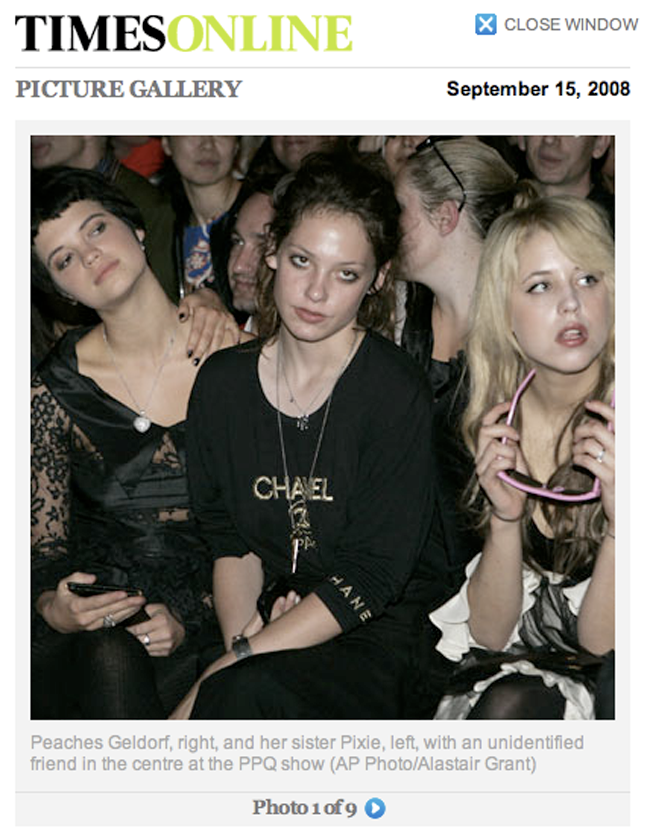 [memehijack via Pedestrian.tv]
Every trend, fashion, internet meme, and blog has its glory days. Glory days can't last forever, yall. It's kinda like what Sugar Ray lead singer Mark 'Warhol' McGrath said: "Every1 has his or her 15 minutes of fame (I just wanna fly)." Eventually bands are replaced, trends die, and even humans eventually die. (sad but true, yall. We can't all be Bicentennial Men a.k.a. DorianGrayAlts a.k.a. ForeverYoung Alts).
IT GIRLS usually have a [HIGHLY MEANINGFUL/MEMORABLE] life for 6-18 months. They feel really special, and unique, and 'it-ty', and become comfortable with who they are, since they are a portal to the future of everything that is 'kewl.' However, eventually their time expires. They are often replaced with some1 who they thought was their friend, but was a social rung beneath them. Each IT GIRL goes from being 'it' to being relegated back to just being one of 'us' (not to be confused with the 'we' that krappie bloggers use).

"WE LOVE SONGS IN IPOD COMMERCIALS!"
-krappie bloggers
I'm not sure how 'it girls' make money between ages 27-120. Agyness Deyn realized this and married a Stroke. Uffie is experimenting with pregnancy rumors/serious relationships with men who are wealthier than DJs.

'If u don't want a real job, just be pretty and get married.'
-college girls who are pursuing Elementary School Certification
Will I run into a former ITGIRL working at a local coffee shop in 8 years? Will former IT GIRLS have the same social existence as 'jocks from your high school who wore their letter jackets after high school'? Will we see FailedItGirls on party pix sites even after party pix sites suffer a 50% drop in traffic after 2k10?
Is there a way that we could convert former IT GIRLS into a rare natural resource that school children can use? I know AZN engineers figured out how to turn horses into glue, so maybe we can learn how to distill 'it girls' into high quality alcohol or something...just throwin ideas out there, yall...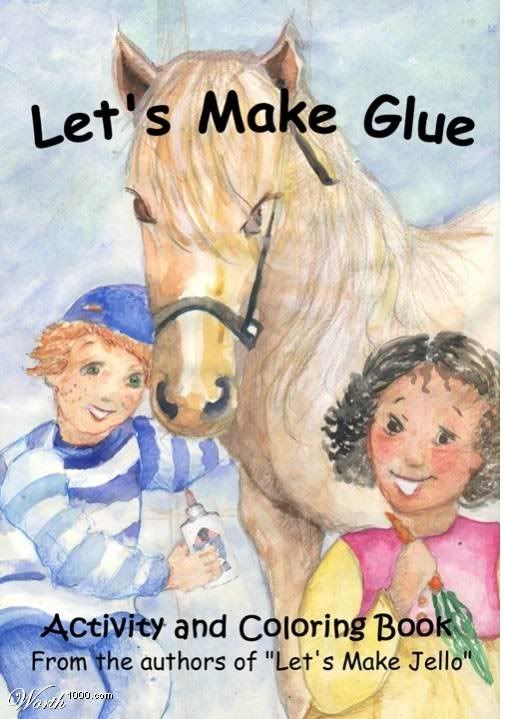 What do yall wanna convert former buzzworthy people/items into, yall?
By Carles on 23 Apr 2012

Remember Alicia Silverstone? She played the main 'cunty, rich character in Clueless' who didn't understand poor people and only cared about materialistic things, but sometimes 'wanted more' but at the same time just wanted a hot BF, cool new clothes, and other shit that her rich dad could buy her. Some how, she became this 'it girl muse' and every1 would say that they were inspired by 1990s Clueless. Girls usually say that their fashion inspiration is Clueless or Stevie Nicks. So boring/uninspired.
Well, fortunately Alicia Silverstone went to Coachella. She brought her child. I think this is supposed to be a 'Public Service Announcement', like 'I know u think I'm this cartoon character, but I'm really just like any other woman who wants to have a child.'

I guess she is one of those bad parents who brings their toddler/young child to a music festival to have their ears blown out.

I guess she is no longer an internet feminist muse. Instead of holding shopping bags, she now holds a child and probs had to breastfeed it, etc.

R u sad abt her new brand?
IS she no longer 'inspiring'?
Should she be reported 2 child protective services for taking her child 2 Coachella?
Do u think she did #molly?
Who random nostalgic female icon r u 'inspired' by?
PREVIOUSLY

Should I murder Stevie Nicks, and wear her as a skin suit to Coachella 2 fulfill my inner it-girl?

Company
Coachella is a music festival held in Southern California that turns into a gathering of the world's most relevant buzzbands, artists, designers, celebrities, and internet personalities.
Read more>>>>
By Carles on 10 Apr 2012

Grimes has elevated herself to become one of the most popular females in indie by giving candid interviews, injecting herself into controversial scandals, and being willing to share herself on social networks, keeping users perpetually engaged so they don't just get bored with her music.
It seems as though she is attempting to 'take her brand' to a new level by documenting her 'looks', realizing that she has an aesthetic that people want to replicate. At her 'personal fashion tumblr', she explains some of her looks.
Kewl gloves, bb! Ur my fashion muse! [via Laser Tag fashion]

Is that a bindi? I wanna hijack other cultures with u, bb!

OMG! 16 year old [BARELY ILLEGAL] Claire Boucher!

Tell Sandy Garossino to clean her kitchen!

Is Grimes the 'it girl' of the Spring?
Does Grimes 'look good' bb?
Is she ur fashion inspiration?
Is she ur thinspiration?
Is she ur futuristic electro crustie spiration?
Will she elevate her brand even more utilizing social media outreach strategy?
Do u think she has hired a social media consulting group to ensure that she ends up with 'Best Coast' level exposure and engagement with the leveraging of 'hot' social networks and microblogging communities to elevate her brand?
Alternative Celebrity, Buzzband
Grimes is Claire Boucher, a Canadian bleep bloop singer music project.
Read more>>>>
By Carles on 04 Aug 2011

Who is that alt hottie McHotHot? Well, in case u didn't recognize her jaded-wave gaze and her keut bod, it happens to be popular tween fashion blogger 'Tavi Gevinson', who got all fashion internet blog famous because she was a fun-loving tween with a REFINED, HIGH-LEVEL taste in stuff, then ppl were all like 'ur so kewl and ur only 12 years old' and then she became marketable, and now magazines/designers 'use' her to get press even though she is the same as any other tween who shops at Claire's, Hot Topic, Old Navy, Justice, and where ever the hell girls shop.
Anyways, 'the blogosphere' is creaming their pants bc she is 'becoming a woman' and showing off her NEW BOD. I can't tell if she looks 'unique' or if she is going to turn into 'every other alt skank' who I have my eyes on about an hour before my local dive bar closes.
Miss u alternative innocence. HAVING SAID THAT... VA VA VA VOOM, BB!
When Tavi isn't doing normal teenage things like attending music festivals with friends she can often be found doing the extraordinary. At the moment she's co-writing a book about her life with Marisa Meltzer with contributions from Miranda July and the Rodarte Sisters.
She used to be a kutesy alt tween... but now, she is not a girl not yet a woman, which basically means the entire alt-osphere is waiting 4 her to turn 18. Do u miss the old Tavi?


She's only 15 years old, so I guess every1 will have their 'child predator glasses on' for ~3 more years.
Is Tavi 'a genius'?
Will she become 'less special' as she becomes older?
Will she get in2 dangerous drugs and fall out of blog relevancy?
Is Tavi the #1 most famous alt-teen girl on the internet of all time, or are u still more in2 Kiki Kannibal?


is it 'kreepy' to have an alt-countdown-to-18? Is Tavi the 'Miley Cyrus of the alt-osphere'?
They only want u when ur seventween....

By Carles on 18 Oct 2010

In a previous post, a keut alt girl made her high school project about the popular internet weblog HIPSTER RUNOFF [link]. It seems like after receiving so much divisive criticism from the HIPSTER RUNOFF community, she decided to tweet a picture attempting to instigate more conversation abt her.
In the controversial photograph, she is reading HIPSTER RUNOFF on her desktop computer, and she has written the letters "H", "R", and "O" on her knuckles to show her love for HIPSTER RUNOFF. Do u think this was more original than writing a sign that says "<3 HRO" or "<3 Carles"? Do u think she should have been more hardcore and used prison tattoo technology to embed that text on her skin?
Do u think she authentically <3s HRO, or is she 'exploiting' Carles?
Does she <3 HRO or is she 'using' the HRO tribe 2 promote her own self-interests?
Is she authentically keut or just another entry level alt in the wall?
Is she the new Unchill AZN bro or the new Hella Chill Entry Level QT?
Is this QT #Project_Girl the most controversial female in HRO history?
Will she start a buzzband and become the next Alice Glass?
Is she a long-time 'authentic' HIPSTER RUNOFF reader, or is she an entry level who 'loves the new layout'?
By Carles on 15 Apr 2010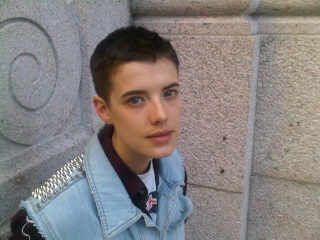 Agyness Deyn is a popular alternative / mainstream model and 'it girl.' Recently, she 'cut her hair' into a little boy haircut. I am not sure what her deal is, possibly trying to 'look more masculine.' I am not sure if this is sexie or not. Sorta like women with 'big hair', 'big breasts', and 'a big ass.'
What kind of women r u in2?
Do u think this is a sexy new altbaguette style?
Do u think little boy haircuts are sexie?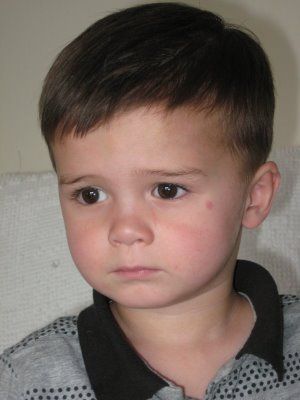 Do u think little boys are sexie?
R u worried abt this trend, like u will have to explore some sexual darkside if you get into it?
Is Agyness Deyn the most beautiful alternative woman alive?
What is the next big trend in female hair?
By Carles on 16 Mar 2010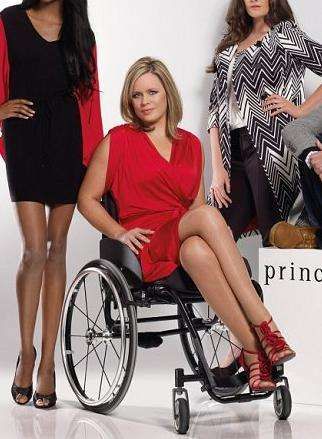 Recently, the new trend of handicapped models started 2 take over retail brochures / fashion runways everywhere. Apparently, some brand in the UK hired a handicapped model, and it is intended to help 'crossover' into new markets.
The disabled model, Shannon Murray, seems like she might be the next big 'it girl'. Fashion/branding is just a contest to get the most people 'talking', so it is only a matter of time before the biggest designers in the world 'book' her to wheel down their runway.
British department store Debenhams is set to become the first UK high street retailer to feature a disabled model in its campaign. Shannon Murray shines in front of the camera in the latest fashions from Debenhams.

Photographed alongside with two other models of varying size, the three models showcase the department store's latest gear.

Beside this progressive campaign, Debenhams was also one the first to have plus sized mannequins and because of this, it has proven to be more than fashion forward, but forward-thinking as well.
Do u feel like u will buy clothes from designers who are chill with disabled ppl?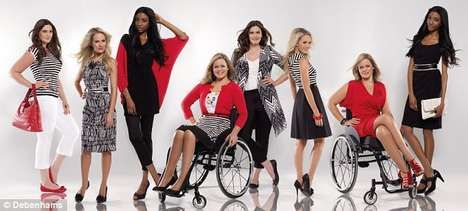 Will designers 'book' this model, or will she just be used in Target clothing line campaigns?
Is Shannon Murray the next big 'it girl'?
Is Shannon Murray the new Cory Kennedy / Agyness Deyn / Cindy Crawford / Heidi Klum?
Will Am Appy hire a disabled sexie model?
Does beauty have no size / shape / color / defined limit physical abilities?