frozen yogurt
By Carles on 23 Mar 2010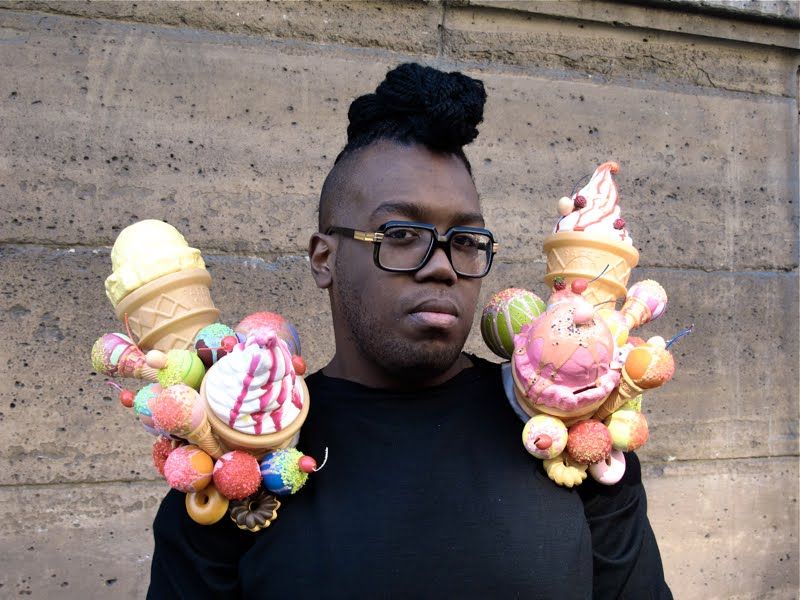 I am the ice cream bro
with ice cream on my shoulders
hungry 4 sweet, frozen, creamy treats
I am not the man
driving a truck thru the poor part of town
selling ice treats to children
I am the modern ice cream man.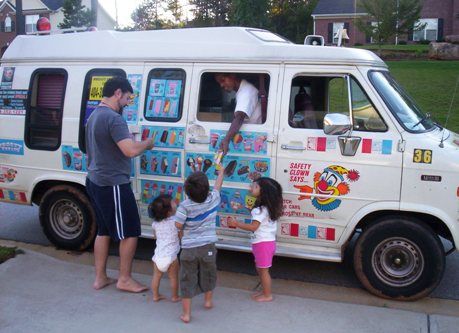 Still want to be as approachable as the mainstream ice cream man
might attach a boombox to my wardrobe
and play inviting music
letting people know
the Ice Cream Bro is coming
Ice cream. So many flavors.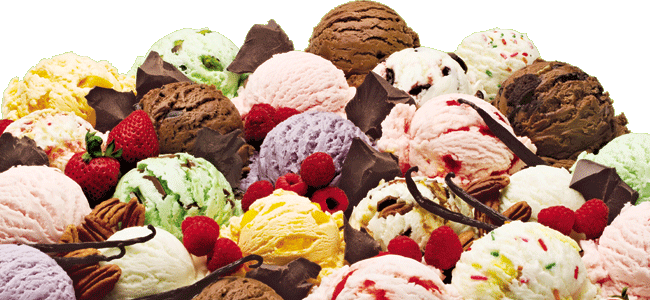 Kinda represents how many different personal brands u can have.
Every1 has a different favourite flavor of ice cream.
No1 wants to be 'plain vanilla.'
So weird how u can make a metaphor about n e 1 with ice cream.
White people = vanilla
Black People = Rocky Road
AZNs = Ramen
Mexicans = bean and cheese
Gheys = rainbow sherbert
Jews = Latke ice cream
_________ = ____________
some people like ice cream
some people like froyo
also known as frozen yogurt
wonder if when i grow past my ice cream phase
then get 'health conscious'
if I will talk myself into being Froyo Bro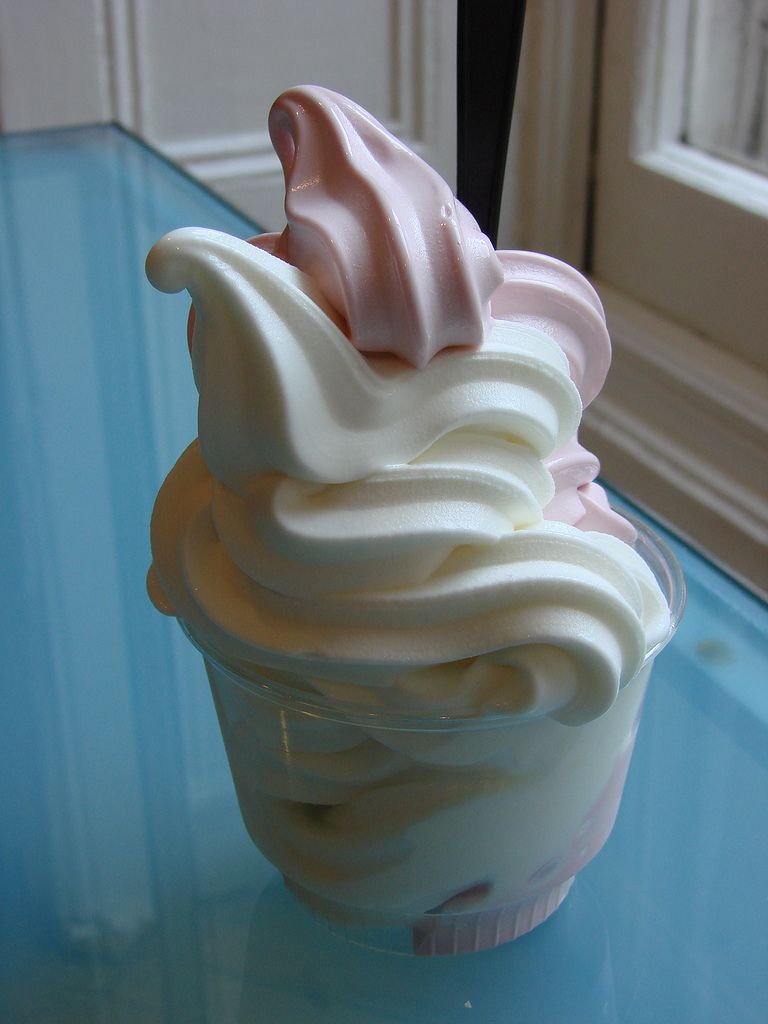 Might even start a self-serve frozen yogurt chain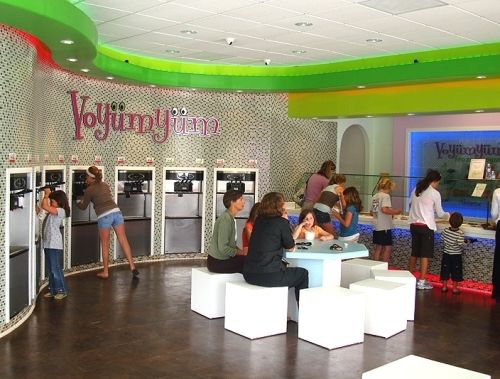 encouraging people
to get crazy serving sizes
with even crazier topping selections
capn crunch
molten chocolate
oreos
reese's pb cups
fresh fruit
weird azn shit
human hair
might just buy a trusted froyo franchise like Pink Berry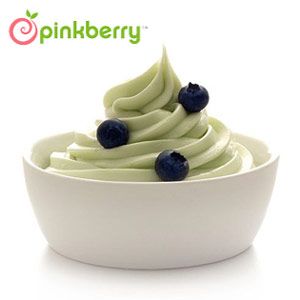 might just buy a Baskin Robbins franchise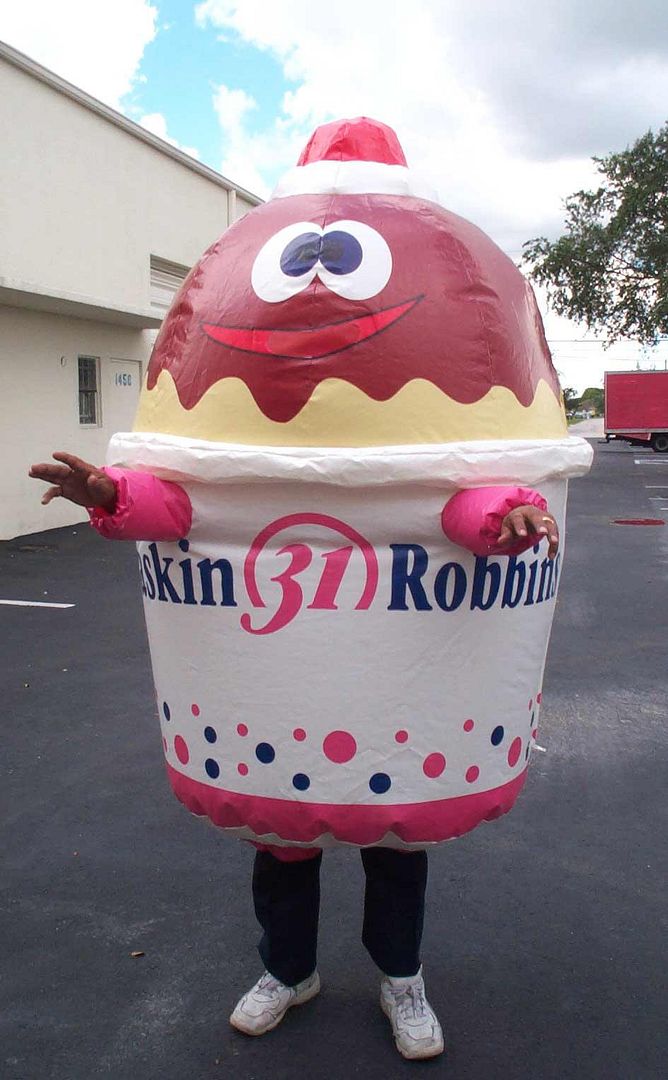 So many flaves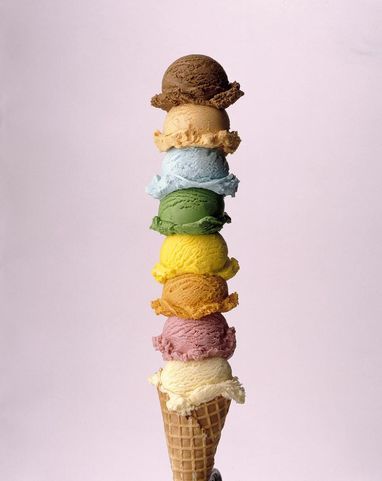 so many choices
so many ppl in this world
maybe ice cream
is what will set us free
cuz it represents
how we are all our unique flavor
unless ur into froyo
then u can just pour ur own cup
and add ur own custom toppings
Laters,
Ice Cream Bro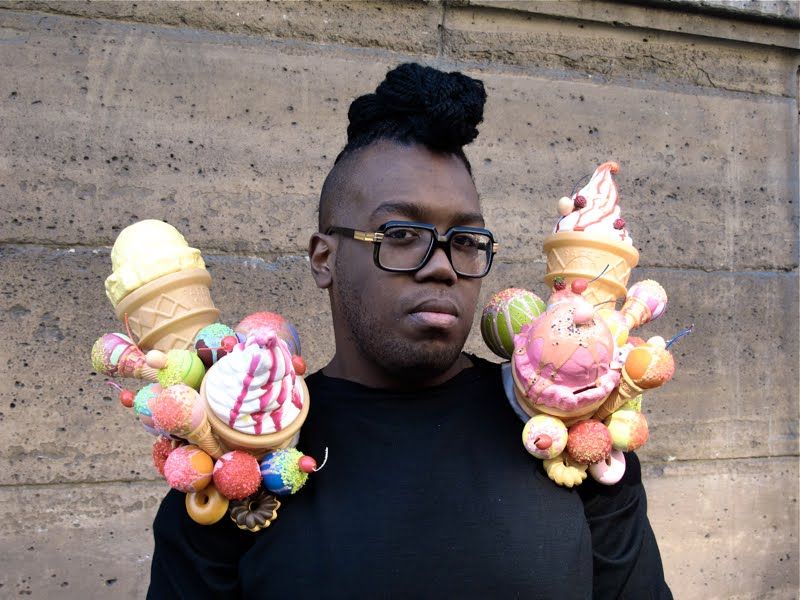 Will ice cream shoulder pads be the hot new summer look?
What is more authentic: ice cream or frozen yogurt?
What toppings do u get on ur froyo?
By Carles on 28 Sep 2008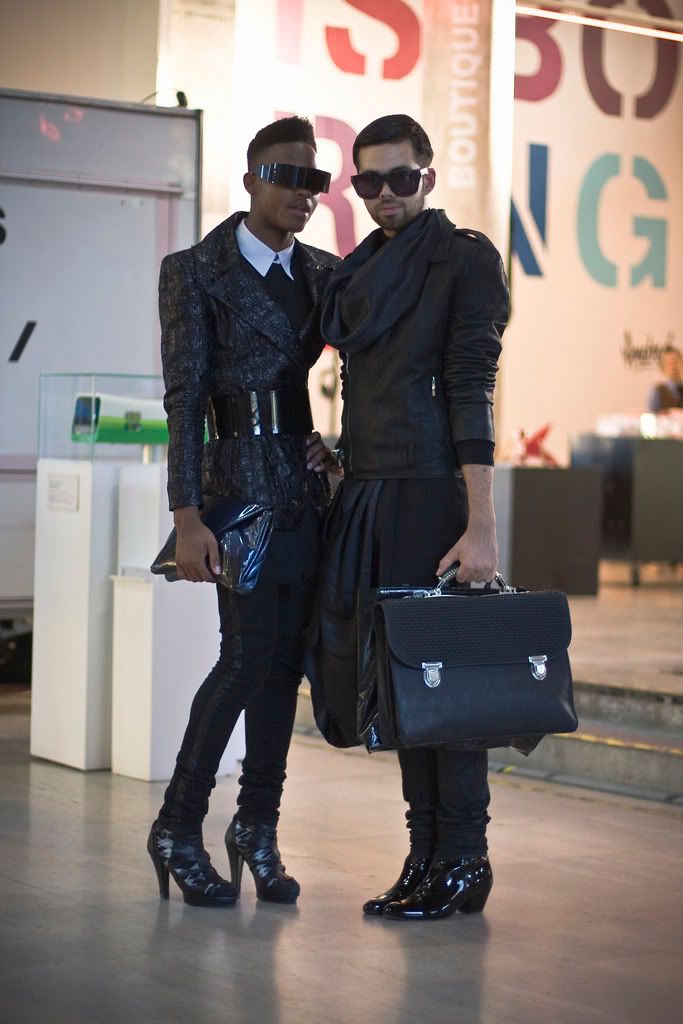 [Photo by AltaMiraNYC]
Are they:
a) FGGTs
b) altBags
c) time travellers [via the future]
d) Eurotrash
e) freshmen @ Parsons/Pratt
f) entry level alts
g) Trying out for Reading Rainbow 2.0
h) at a casting call for The Matrix Pt 4: Neo's Revenge
i) just a couple of twinks who cum glitter, kind of like the SANTOGOLD album cover
j) trying out for Men In Black Pt 5: FGGTs R Us
k)) Choose.Your/Own:Response
SRSLY tho... don't get glitter on ur FroYo.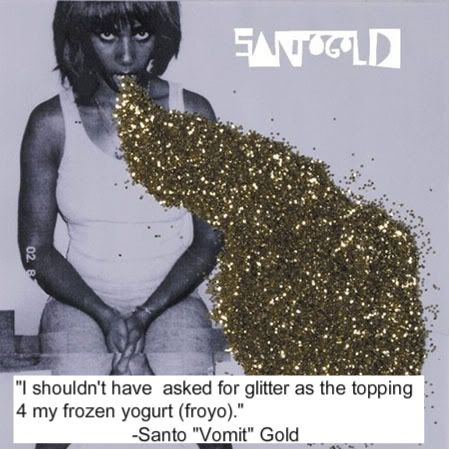 What's better: froyo or iced cream?
By carleser on 26 Aug 2010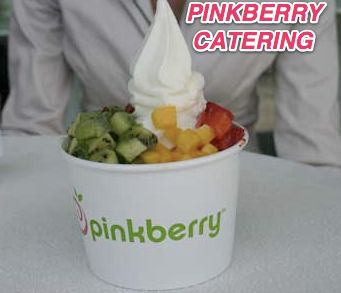 Have yall ever had Pinkberry? It is apparently some sort of 'fresh, new take on ice cream.' Instead of icing cream, they ice yogurt, making it frozen. Not even sure how it works exactly, and if there are even any health benefits, but it is apparently 'the new craze' with women who want decadent smart snacks.
Anyways, the popular 'chain' Pinkberry added 'catering' services. Not sure how that's gonna work. Feel like catering usually requires 'hot plates', and people going thru a line to 'load up' on shitty foods.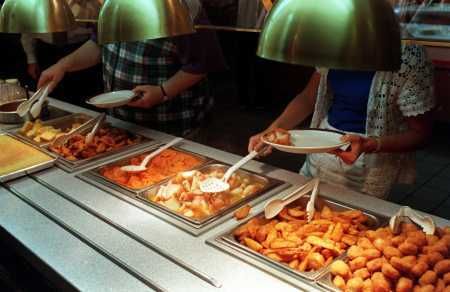 Can u keep frozen yogurt on a hot plate/under a hot lamp?
Should I get Pinkberry 2 cater my wedding/graduation party?
Will my old grandparents / disconnected extended family not 'get' what Pinkberry is?
Consumers can order online, choosing from a variety of yogurt flavors and sizes and then create their own "topping bar" by selecting from more than 30 toppings. Pinkberrry will drop off the order at the desired time, set up a serving station and offer guests "the full Pinkberry experience," for the first time beyond its retail locations.

"We have found that people are overwhelmingly surprised that they can provide the Pinkberry experience to enhance their special event," says CEO Ron Graves. "We have catered everything from unique, high profile celebrations to casual dinner parties."
Saw these AZNs went ahead and said 'eff wedding cakes--let's eat some froyo, yall!'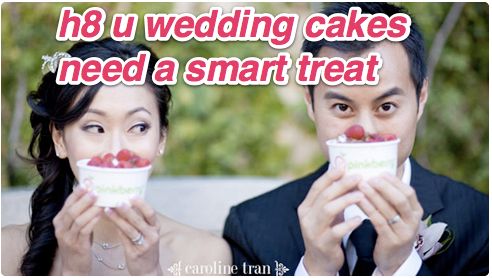 Will all modern alternative weddings serve frozen yogurt instead of a 'lame ass, over-priced cakes'?
Are we entering an era where the NYTimes can write a 'cultural commentary piece' on how young hipsters are getting married, and choosing to customize their dessert options, breaking free from old society's expectation of 'mainstream cake'?
Should I get blazed and watch some show about people stressing out about making zany wedding cakes on Food
Do u feel sad for women who aren't married who watch reality TV shows based on 'brides selecting a dress' / making wedding cakes?
Is Pinkberry a 'shitty, over-branded product', or 'the best goddamn frozyog' on the planet?
Is it more 'alt' to call 'frozen yogurt' 'frogyog' instead of 'froyo'?
If I put my Dannon / Yoplait yogurt in2 a freezer, will it become 'frozen yogurt'?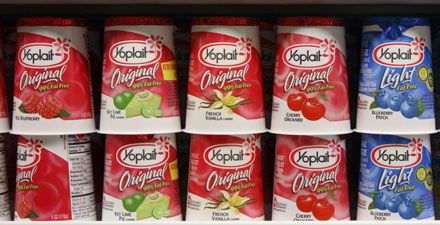 Will Pinkberry catering 'do well' with ppl who have tons of money 2 waste?
Is Pinkberry 'overrated'?
Should they just make ice cream cakes [via baskin robbins]?
Do u have a Pinkberry in ur local area, or do u live in Middle America? Do u have to eat 'froyo' at Marble Slab / Coldstone Creamery /Baskin Robbins?
What is the best Frozen Yogurt Chain?
Pinkberry competes with numerous frozen yogurt chains, including Golden Spoon, Red Mango, TCBY, and Yogurtland.
Do u only support 'local' froyo joints that 'make their own flavors' and 'allow u to serve urself in a 2 gallon carton'?
Are chain frozen yogurt shoppes 'way better' than 'local/startup' frozen yogurt places that are just trying to mimic the over-branded froyo aesthetic? [via feeling like ur walking into a salon/space ship]