Deadmau5
By Carles on 13 Feb 2012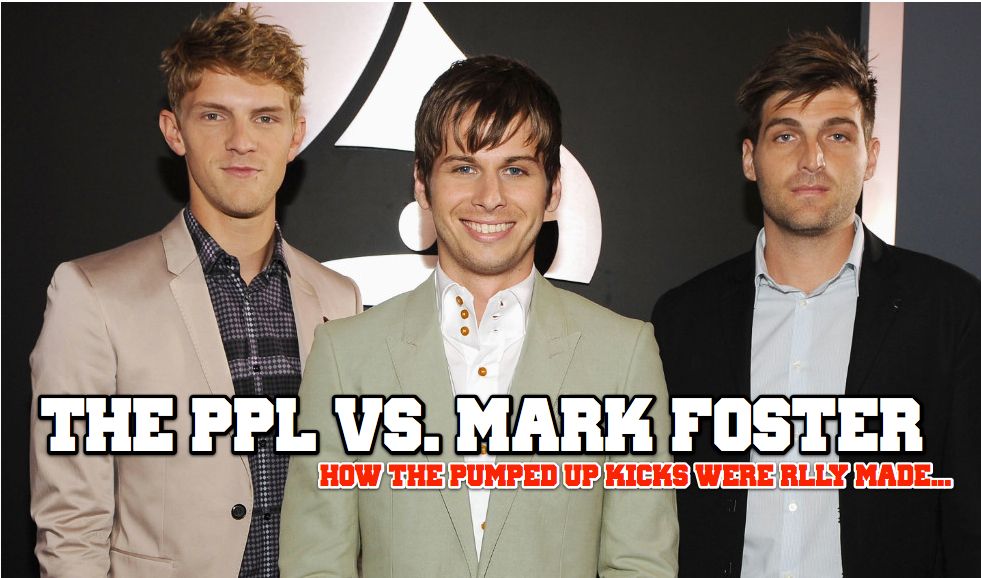 Did u watch the Grammys?
Is there any sort of cultural commentary 2 add other than 'famous ppl of various talent levels gave us memes 2 overanalyze, mock, and slutshame'?
THESE ARE THE 2K12 GRAMMYS....

'I wish these were rotisserie chickens' [via hefty_ppl_jokes]


Tonight was the chubwave genre's coming out party.
Guy from Deep Blue Sea hosted [via Deepest Darkest]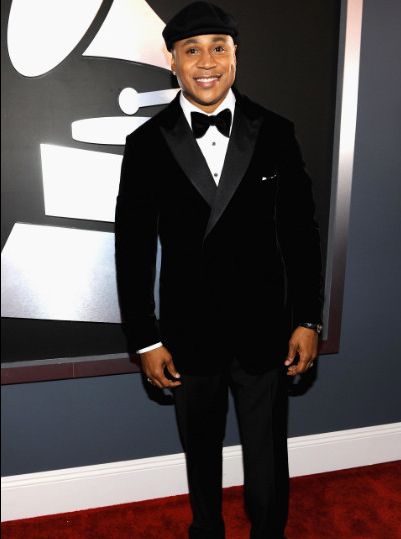 Bon Iver won some award that Skrillex should have won. Delivered horrible speech.

'I am not a whore and men are mean 4 lying 2 me abt loving me' -Taylor Swift's simple message of female empowerment

Say what u will abt Chris Brown beating the shit out of Rihanna, but at the end of the day, he's the best in the game in haunting your graphic rape fantasies.

'U like dat ass?' -Slutwave 101 textbook, chapter 32

Adele collabs with some soulpatch-wave, sculted facial hair country singer bros

Adam Levine is truly the hardest twink in the game right now.

The White Stripes reunited.

Kings of Leon looking swole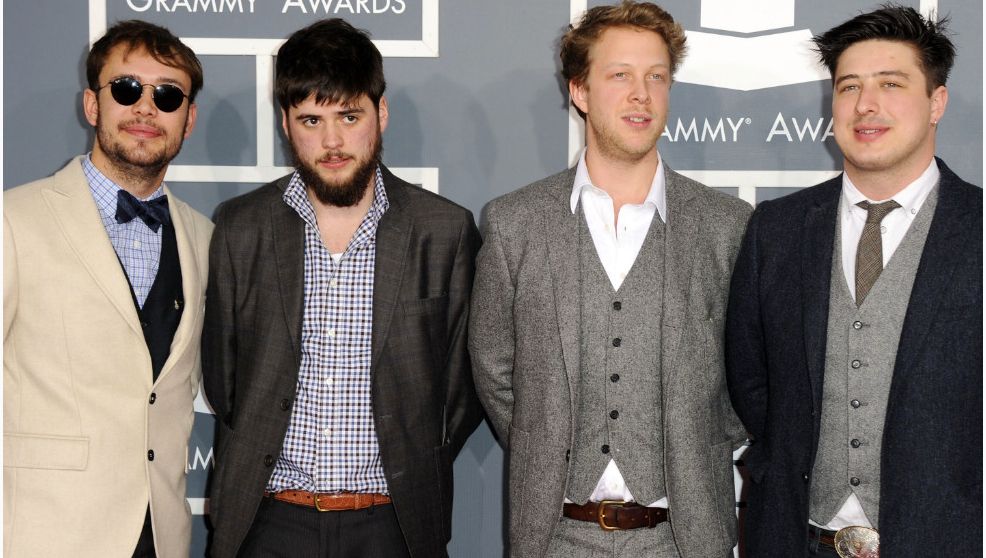 Mumford and Sons looking 'dapper'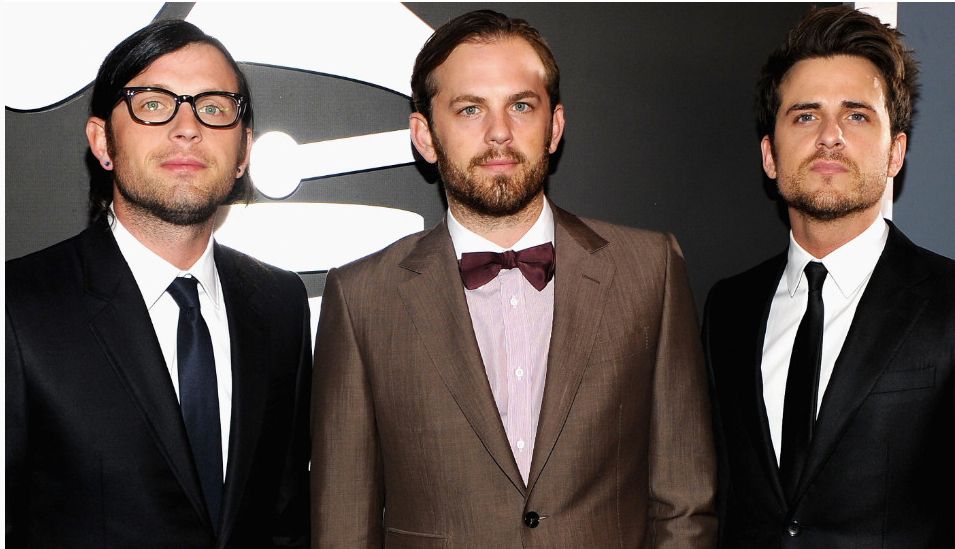 Robyn looking like a fashion disaster/foreign little boy with bowl haircut

I'm not sure why she wore her kinky sex toys 2 the Grammys. Seems classless, trying 2 hard 2 be a slutwaver.

Not sure why Lykke Li was invited. Thought she was just a random female indie artist.

CONTINUE READING GRAMMY RECAP POST AND LOOKING AT ALL OF THE RANDOM PPL --->>>>>
Alternative Celebrity
Bon Iver is a bearded man from a Midwestern forest who sounds like Bruce Hornsby and once collab-ed with Kanye West.
Read more>>>>
Alternative Celebrity, DJ
Skrillex is a popular dubstep DJ who is arguably the #1 alt DJ in the world.
Read more>>>>
By Carles on 01 Dec 2011

During the infancy of 'indie', back when it was something that individual fans felt that they could 'be proud of', a Grammy nomination was met with astonishment and validation. However, in the post-Arcade-Fire-wins-the-night-and-validates-indie era, it seems like random ass indie bands will get nominated every year, and no1 really cares, and we all already know that 'indie went mainstream'. Gonna be a weird era, but we will still see the same tweets/half-assed 'thought pieces' about 'what indie means' & other gimmicky over-analysis of 'the most coveted prize in American music.'
The most stunning development of the night is Skrillex's five nominations. He is just behind Kanye West and Adele who each have six noms. Skrillex is the first electronic artist put into the Best New Artist category, so he is basically a 'legitimate trailblazer' even if James Blake tries to discredit him because his brand of dubstep is too aggressive. Bon Iver also got some Sympathy Noms, and Foster the Ppl are riding their Pumped Up Kickswaves to another awards show, then we get to see if they 'last' or 'fade away' as one of the 2010s best one-hit-wonders.
Here is a breakdown of indie, electro, mindie, bubble gum indie, cool dad, dubstep, dance_house, chillwave, and other relevant alt genres/humans who were nominated 4 Grammys. (View a complete list of every nomination here.)
The 'Biggest' News
Best New Artist
OMG Skrilly and Bon Iver in the same category?
But isn't Bon Iver a middle aged man from the Midwest? Isn't he an old ass artist who has been around 4 a while? Guess it doesn't matter. Bon Iver was also nominated for 'Record of the Year' and 'Song of the Year', but just because he is a cool dad indie band like the Arcade Fire, don't expect that b0ring a$$ album to 'actually win.' I think this is the beginning of a default 'mainstream indie band' nomination for most of the big awards. It is symbolic/sympathetic.
It seems like the surprise Arcade Fire moment of the show would be Skrillex winning. There is always a bad feeling that Nicki Minaj's big ass will waddle up to accept the award, but as long as she is slippin us some nip, we'll be alright.

!!! Continue Reading this post !!
Alternative Celebrity, DJ
Skrillex is a popular dubstep DJ who is arguably the #1 alt DJ in the world.
Read more>>>>
Alternative Celebrity
Bon Iver is a bearded man from a Midwestern forest who sounds like Bruce Hornsby and once collab-ed with Kanye West.
Read more>>>>
By Carles on 29 Sep 2011

For a while, I have been joking about the quest for a position called 'The Prince of Dubstep.' An ongoing battle for supremacy between artists like Skrillex, Deadmau5, Jamie xx, Burial, and James Blake, who are basically some of 'the most famous' dubsteppers in different realms of the genre. Usually, I would include James Blake in the conversation even though I always figured that his music 'wasn't really dubstep', but it was just funny that he considered to be a member of the genre. Always seemed more like a conceptual soft rocker to me. I figured it was just the indiesphere mislabeling something, just because labels are effective writing tools to appeal to ppl who don't really listen to music.
James Blake 'made indie shockwaves' yesterday in an interview with The Phoenix. He basically said that Americans ruined dubstep by taking it to inauthentic raver-bro markets.
The things that drew me to dubstep in the first place weren't necessarily the kind of testosterone-driven environments that you got from say, late jungle or some of the drum 'n' bass stuff that was happening after that. I think the dubstep that has come over to the US, and certain producers — who I can't even be bothered naming — have definitely hit upon a sort of frat-boy market where there's this macho-ism being reflected in the sounds and the way the music makes you feel. And to me, that is a million miles away from where dubstep started. It's a million miles away from the ethos of it. It's been influenced so much by electro and rave, into who can make the dirtiest, filthiest bass sound, almost like a pissing competition, and that's not really necessary. And I just think that largely that is not going to appeal to women. I find that whole side of things to be pretty frustrating, because that is a direct misrepresentation of the sound as far as I'm concerned.
James Blake dropped a massive, Anti-American bomb.
James Blake is above American dubstep.
James Blake hates Americans.
James Blake thinks dubstep can be lumped into the 'North American Scum'-wave demographic [via Deadmau5 being from Canada].
James Blake hates dubstreamers.
James Blake doesn't like his drop TOO dirty.
I am not really even very familiar with the genre of dubstep, and I am not a dubstep historian. I just remember there used to be some mysterious bro in a hoodie who every one creamed their pants over then dubstep became a bit more 'prevalent.' Like any genre other than chillwave, we argue about the history, influences, and try to project some sort of 'optimal trajectory' for the genre. Like we are some sort of watchdog and historical preservation society. However, there is something 'troubling' about James Blake's statement. I applaud him for 'saying something with balls', which is something that the majority of artists avoid ever doing and just 'try to sound cool and quirky' in interviews, but I feel like his statement perfectly embodies the white man's indiesphere's problem with dubstep.
Has the indiecentric mindset's rejection of Dubstep culture exposed the impending obsolescence of the indieblogosphere?


Indie is facing a harsh reality. Many of our most beloved indie bands have evolved into 'what they are going to be.' They will not take many risks in the future, and their lack of innovation is likely to leave us pretty disinterested in their product. There aren't that many great personalities in indie, and the way we perceive modern indie bands as 'artists' actually works against them. It feels like every modern indie band is expected to 'play by our rules', debuting their albums on boring NPR streams, existing to us in the context of familiar widgets and strategic brand alignments.
The newest 'buzzworthy' indie bands are just decent replicas of who they think they are supposed to be, replicating the same tactics of the old indie guard. Are you really that excited about the next Animal Collective album?
As we enter our alt-middle ages, we are at a crossroads. Do we want to go fall asleep at a Bon Iver or James Blake concert, or do we want to watch people who are younger than us have the same kind of fun that we used to have at a dubstep concert? Immersing yourself in dubmericana culture makes you wonder if the same joy and excitement that we once felt for music might have been just as impersonal and contrived.
What does the old guard white man's indiesphere even 'value' in the music that they honor as 'authentic'? Why has American dubstep been deemed as 'inauthentic'? Is it the people who enjoy the music? Has music tastemaking just become a classist exercise?
What are you afraid of, authentic indie blog? No longer 'being cool'? No longer controlling the ability to tastemake future generations? Become the same stale voices that we thought we had avoided becoming 5-10 years ago? Has indie 'peaked'?


James Blake claims that American dubstep is too crunchy, too wompwomp, too contrived, too bro-y, too testosterone-y, too ravey. It is 'just a pissing contest' 2 impress simpletons who are not 'students of dubstep.' Every genre of music eventually becomes a pissing contest. You can call it 'evolving' or 'the corruption of the genre.' You can call it 'attempting to make music that people enjoy/relate to', or you can call it 'manipulating the masses.' Ambition = Success = Marketing = Pissing.
I pee every day, competing for relevancy. My stream is long, thick. My prostate does not interfere with my ability to pee a consistent stream...yet.
It is also important to talk openly about the quick rise of dubstep DJ culture and the resentment and jealousy that it can inspire from buzzbands. Face it. You're an indie artist driving around Middle America in a van, and your best business model is taking handouts from megabrands. You're not going to make too much money this tour. The critics are on your ass. Some ass hole blog makes fun of you weekly. You wonder if 'being alt famous' is even worth it. Should you just get your master's degree and a decent job? Will you ever be the Arcade Fire? Do you even want that?
Then you see a popular DJ making more than you make in one night because they sold out a massive venue to people twirling glowsticks. You say the music sucks. You say their fans are less authentic than your fans. You say they have 'corrupted' something pure for the sake of money, success, fame & glamour. They see Deadmau5 headlining Coachella and wonder if the indie infrastructure could even get them there in a rewarding/fulfilling way. Maybe the jealousy isn't that simple, but it's a natural extension of human nature.
How did Skrillex reach Bono/Coldplay-level resentment levels so quickly?

I have more questions than answers.
Indie Buzzbands can question the talent & authenticity of dubsteppers. Dubsteppers can question the talent of indie buzzbands. Right now, the majority of 'genuine enthusiasm and excitement' is in the dubstep genre. Maybe it's 'youth', 'simpletons who just want to dance' or something else that James Blake hates.
Why is the indiesphere so afraid of American dubstep?
Are we in the middle of the Electro Vs. Indie War?
WTF is dubstep?
Do we really care abt the authentic preservation of genres, or is that an 'old timer's mindset'?
Why is the modern indie media resentful/negligent of these new markets when 'rap'/'hip hop' is deemed relevant/authentic/worth covering?
Did James Blake just 'bastardize' the sounds of Michael McDonald, Stevie Winwood, and Rick Astley?
Did James Blake 'speak the truth' or should he 'shut his goddamned pie hole'?
Should he be 'effing deported' from North America?
Why do we buzz the bands that we do?
Do indie blogs h8 any band that isn't created on their terms?
There was potentially a lot of truth to what James Blake said. But if you agree, maybe you should initiate a musicstential crisis relatively soon. As caught up as we can be in preserving the indieblog ideology on a day-to-day basis, the general conclusion that we always come to is, 'Let's not think about context. Let's think about how this music makes us feel.' Dubstep is making a lot of people feel something.
American Dubstep/ElectroRaveCore/Branded_House is here.
It is more popular than the Best-New-Music-wave bands.
What's so wrong with dubstream?


Is h8ing dubstep 'classist'?
Is indie already dead?
Have u been 2 a rave/dubstep concert? How did it make u feel?
Does the buzz drought just mean the indie model 'ate itself' and there is nothing left?
How obsolete is the once buzzworthy indie blogosphere?
Are indie music blogs just facilitators of sponsored experiences?


#TeamAmericanDubstep #Dubmericana
Alternative Celebrity, Buzzband
James Blake is a solo buzzband from London. Some call him 'the prince of dubstep.'
Read more>>>>
Alternative Celebrity, DJ
Skrillex is a popular dubstep DJ who is arguably the #1 alt DJ in the world.
Read more>>>>
Buzzband, DJ
Deadmau5 is one of the top DJs in the world who is taking dubstep 2 the mainstream.
Read more>>>>
By carleser on 09 Feb 2009
Yall.. I didn't watch the Grammys cuz I'd rather just read reactions to it on the internet, then pretend that I watched it/was there/I am connected to the modern world. Seemed like a real celebration of things that are kinda mainstream but letting more alt artists in2 the show. Some of my favourite bands like MIA, Radiohead, and the Jonas Bros were on display. Maybe next year I'll be invited?

Question 1) When an alt artist wins a grammy, I feel
a) validated
b) like I accomplished something
c) a lil bit sad that I am losing a part of me
d) pissed off about my fave band selling out
e) just wanna 'get buzzed' and dance to bloghaus + ironic pop
Question 2) M.I.A. is


a) just a meme
b) pregant
c) should have stayed home
d) trying too hard 2 reach out 2 mainstream audiences
e) just taking care of herself/her career
Question 3: Deadmau5 will be remembered as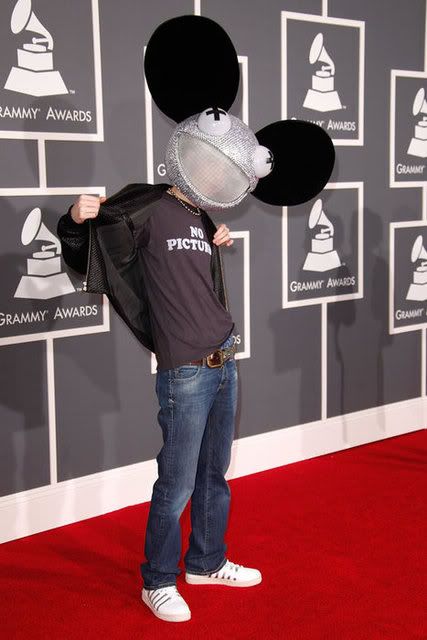 a) a zany masked DJ
b) just some weirdo at the Grammys
c) "what is that bro doing at our show?" -Taylor Swift
d) being responsible for bringing 'masked djs' to the mainstream
e) just a meme on the day after award shows

Question 4: This is a picture of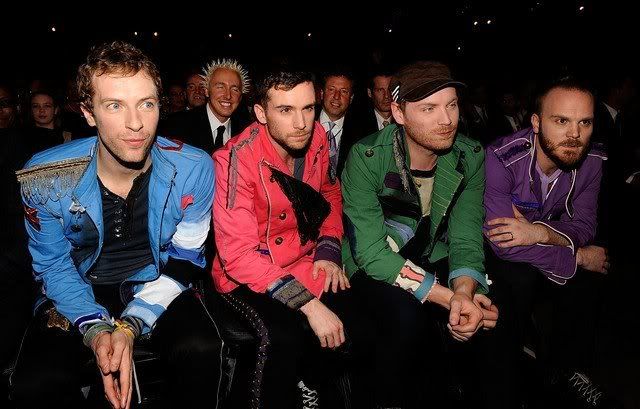 a) the coldplays
b) a band that steals songs
c) the writers of the rock album + song of the year
d) bros who need to retire their gimmick
e) Cool dads searching for meaning

Question 5: These bros are chilling at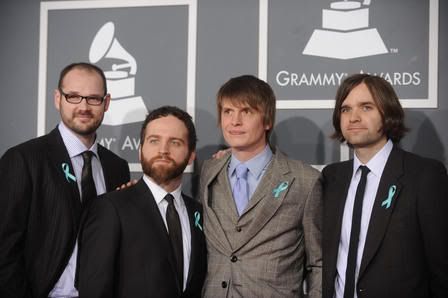 a) the Grammys
b) A Cool Dad convention
c) A Kidz Health convention
d) A McDonalds playgrond
e) A liberal arts professor conference

Question 6: When I see this single, I think it is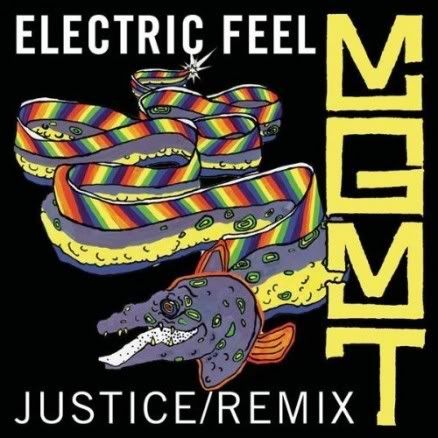 a) Just another bloghouse mp3
b) just another crappy mp3 posted by a lame entrylevel blog on the hypemachine looking to get hits
c) worth a Grammy
d) the best Remix of all time
e) other
Question 7: Kanye West won a grammy for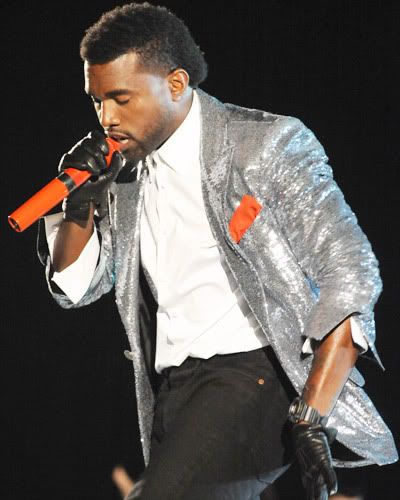 a) Best frollet
b) Best blogger of the year
c) Worst black person of the year in America
d) JackOfAllTrades/Renaissance Man of the year
e) Best guy who sounds like a robot on his albums

Question 8: Who wore it better?


a) the broad on the left
b) the broad on the right
(this is a test 2 see if ur a racist)

Question 9: The Lonely Island Bros are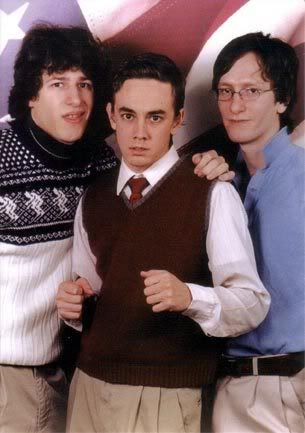 a) going to win a Grammy in 2k10
b) a gimmick for bros
c) comedy for bros
d) glorified bro Weird Al bullshit
e) really funnie
f) really progressive
g) going to make the Flight of the Conchords obsolete for bros
h) something for people who smoke weed and watch dvds/ funnie youtube vids
Question 10: This bro won a Grammy for


a) best assault of a broad
b) best knuckle sandwich 2 a broad's face
c) Best job of 'putting a woman in her place'
d) Most likely 2 be the next OJ Simpson
e) Future Ike TurnerBro
f) Strongest Pimp Hand
g) Artist of the Millennium who Hits Women
h) Bro Who is above the law
i) bro who is above society's norms

Question 11: Daft Punk won some Grammy because


a) they deserve it for this live album thingy
b) there are too many Awards categories
c) people only heard of them after Kanye West cobranded with them for that meaningful duet about becoming stronger on the inside

Question 12: Christian Bale won a grammy for


a) being Heath Ledger's BFF
b) being in Batman
c) becoming a viral meme on audio
d) pretending 'to get angry' as a marketing gimmick for the new Terminator film so that Entertainment Magazines will profile him as being 'complex' and 'deep' and 'really into his craft'
e) he sang a lot in Newsies

Question 13: The name of this band is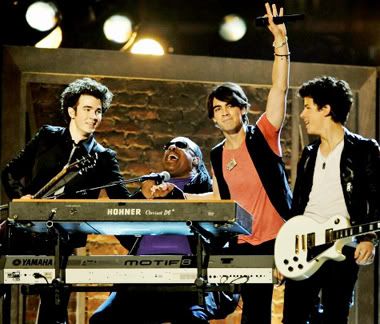 a) 3 Tweens and a Blind Black Man
b) Blind, Black, and Musical: The Band
c) Searching for Our Sexuality thru the blindness
d) Bro Circle Jerk in a room with a blindman
e) Guy Who Should be able to see + need Talent Managers who protect their brands a lil bit better
f) The Grammys: Where Legends go to Make Bad Decisions
g) Steve WonderBro
h) Tweens Who Might be GheyBros

Question 14: This band in this picture is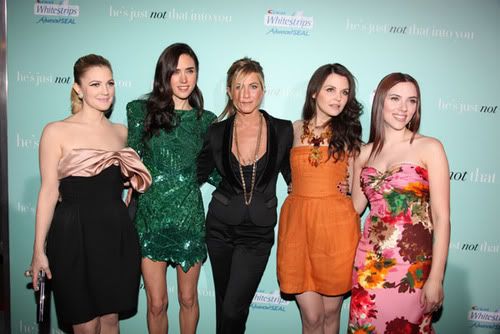 a) the Spice Girls
b) Paramore
c) Blink 182
d) Girls Aloud
e) The Pussy Cat Dolls
f) Aqua
g) Jen Aniston and the Skanky McSkankBroads
h) Chris Brown's "Pimp Hand"
Can't believe I missed the Grammys. Feel really 'out of the loop.' Just want to connect 2 'pop culture' since it is kind of the fabric of society that relates us all.
Kinda feel like this picture represents the state of modern music.
In this picture is everything that we want.
We want bloggable content with stars who attract viewers by saying zany things and being progressive enough to blurb about.


Did yall hear M.I.A. is pregnant?
Are yall excited about how twitter gives u such direct and instant access 2 ur fave celebs while they are at a meaningful event like the Grammys?


[via diplo's drunken memes during the Grammys blogspottwitter]
By Carles on 26 Jun 2012
SUP BITCHES
I'M FUCKIN DEADMAU5, and I FUCKIN H8 U. YEAH, U! LISTENING TO ME RIGHT NOW. GET THE FUCK OUTTA HERE, BANDWAGON JUMPER.
MY MUSIC IS AWESOME, BUT YOU DON'T EVEN UNDERSTAND IT, SO GET THE FUCK OUTTA HERE, BRO. THE WHOLE MOVEMENT IS A BUNCH OF LIES, AND D-BAG PROMOTERS CHOMPING AT THE GODDAMN BIT TO RIP OFF THE LEMMING ASS MASSES. THEY MIGHT AS WELL TROT PARIS HILTON OUT THERE TO DJ FOR ALL THOSE LOSERS WHO ARE OBSESSED WITH DANCING TO SHITTY ASS SELL OUT CALVIN HARRIS FT RIHANNA LAME SONGS AND SEEING SOME ONE FAMOUS WITH HUGE LIGHTS AND SCREENS BEHIND THEM.
I'D RATHER WATCH 'AVATAR' AND JERK OFF TO ONE OF THOSE BLUE-MAN-GROUP BITCHES THEN GO TO ONE OF THOSE DUMB EDM FESTIVALS IN SHITHOLE, OHIO.
POP MUSIC IS JUST RIPPING ALL OF US OFF, MAN. IT'S A VIABLE CONDUIT FOR CORRUPTION AND LIES, WITH THE GOVERNMENT CONTROLLING RAVES AND BIG BUSINESSES EXPLOITING THE MASSES. I FUCKING HATE THE MASSES, BIG BUSINESSES, AND ALSO BELIEVE THAT THE GOVERNMENT IS FOR LEMMING ASS LEMMINGS, ESPECIALLY THE LEMMING ASS LEMMINGS WHO GO TO RAVES AND SUPPORT ME.
THAT'S NOT WHAT I DO.


I AM DEAD MAU FIVE.
I'M NOT IN THIS FOR THE FUCKIN MONEY. I'M NOT IN THIS FOR THE FAME. I'M IN THIS CUZ I JUST LIKE WEARING MOUSE MASKS. GET OFF MY GODDAMN BACK. WHY DOES EVERY ONE LIKE ME? I WISH NO ONE LIKED ME AND I JUST GOT TO WEAR MY MOUSE MASKS AROUND MY PARENTS' HOUSE BUT NOW I AM A MILLIONAIRE AND HAVE TO PLAY SHOWS FOR A BUNCH OF LOSERS AND GO ON THE GRAMMYS AND DUET WITH THE FOO FIGHTERS. I HATE THE FOO FIGHTERS AND WISH NIRVANA STILL EXISTED BECAUSE KURT COBAIN WAS THE ONLY NON-LEMMING THIS INDUSTRY HAS EVER SEEN.
ALL THE EDM PRODUCERS IN THE GAME ARE EFFING LIARS. WE CAN ALL DJ IN OUR SLEEP. IT'S JUST PRESSING A FEW FUCKIN BUTTONS IN ABLETON. U CAN GO TO ANY DJ COLLEGE IN THE COUNTRY AND LEARN THE SAME THING. I ONCE SPENT A YEAR TRAINING A KITTEN HOW TO DJ USING A SERIES OF TOYS AND CAT NIP.
HE WAS PRETTY COOL, THIS WAS HIM BACK WHEN WE WERE FRIENDS


BUT HE BECAME A SELLOUT ASS DJ AND PRODUCER, EVENTUALLY COLLAB-ING WITH WILL.I.AM, DAVID GUETTA, AND EVEN MAROON 5. FRIGGIN A-HOLE.
HE'S JUST ONE OF THOSE OTHER LEMMINGS ON THE EDM BANDWAGON.
I WISH I HAD A 1 PERSON WAGON THAT I COULD RIDE ALONE FOREVER. IT WOULD BE SHAPED LIKE A MOUSE.
I WISH I MADE CRAPPY MUSIC THAT NO1 LIKED AND GOT NO ATTENTION. I AM TIRED OF DROPS. I AM TIRED OF BEATS PER MINUTE ASS STANDARDS.
NO1 KNOWS WHAT THEY ARE TALKING ABOUT, EVERY1 IS STUPID, AND I KNOW EVERYTHING AND I DO MY FUCKIN THING AND BACK OFF U FUCKING LEMMINGS. I HATE LEMMINGS MORE THAN I EVEN HATE HATERS BECAUSE LEMMINGS ARE DUMB.
#LIFTTHEVEIL
#BEHINDTHEMASK
I HAVE TO GO EAT A SANDWICH WRAP THAT PROBABLY WILL SUCK BECAUSE IT WAS PROBABLY MADE BY SOME EMPLOYEE WHO IS JUST ANOTHER FRIGGIN LOSER RIDING THE EDM BANDWAGON.
LATERS,
#DEADMAU_FIVE
*******
Does Deadmau5 need 2 chill?
By Carles on 21 Jun 2012

Rolling Stone Magazine is like a blog, except on paper, and for some reason it carries 'cultural weight' because this blog existed before the internet. I'm new to 'the industry' so don't ask me to tell you the difference between content farm methodologies. Anyways, DeadmauFive is a popular DJ and producer in 'the EDM dupsteb scene.' He is on the cover of Rolling Stone Magazine.
The reviews of the cover have been mixed.
Now, we can ask the question, "Has ______ finally received the recognition it deserves because it was on the cover of ________, a magazine that is sold to tweens and uncool dads who will probably pin the cover up in their garage as they dream of escaping from suburbia?"
"This is truly a great moment for EDM. Finally, we are being recognized. WE are more than just ravers."
-some1 who went to Electric Daisy Carnival and survived
"This is an outrage. Skrillex/Avicii/Davey Guetta deserved this cover way more than that mouseyFive."
-EDM contrarian
"Who is that Mickey Mouse DJ guy?"
-Middle American
"Remember the time Skrillex was on the cover of SPIN Maggyzines? We covered EDM first."
-SPIN Maggy
Has EDM 'finally' arrived?
Is this the moment where it crosses over beyond the mainstream?
Can Deadmau5 outsell Adele now that he has been on the cover of RS?
Is the guy in the DEadmau5 mask 'a jerk/prick'?
Or should he show off his HOTTIE HUNK BODY more often when he DJs?
Who is the most relevant DJ in the world?
Do u <3 dead mow five?
Buzzband, DJ
Deadmau5 is one of the top DJs in the world who is taking dubstep 2 the mainstream.
Read more>>>>
By Carles on 02 Apr 2012

Joel Zimmerman is deadmau5, known as one of the hottest hunks in the entire EDM game. Although he often wears a mouse mask, he usually takes off the mask and shows off his beautiful face. But we're not the only ones finding him beautiful these days. As you can see, he was spotted SITTING SIDE BY SIDE with Fox's New Girl, Zooey Deschanel. The EDM pioneer has got to be living in 500 days of Zooey if he played his cards right.
We recently say Zooey Deschanel in her new video for "Call Me Maybe" showing off her FEROCIOUS bangs that brings ALL the hipster milkshakes to the yard! [link]
Oh ZoZo... Ur KILLING it and the NEW YOU is FREE to do AS U PLEASE.
Has Joel Zimmerman replaced Ben Gibbard?
Haz ZoZo gone from 'indie royalty' to EDM royalty?


Do u <3 deadmau5?
Do u think he 'raised his weapon' in the bedroom and got his 'Strobe' on with her?
R u happy that she's moved on post-Ben Gibbard?
Do they look like a good, happie couple?
Did they KILL IT at the Juno Awards?
PREVIOUSLY

Zooey Deschanel goes solo, shows off BANGIN BOD in new pop music video!

Buzzband, DJ
Deadmau5 is one of the top DJs in the world who is taking dubstep 2 the mainstream.
Read more>>>>
Alternative Celebrity, Actor
Zooey Deschanel is an actress turned indie songstress in the mediocre buzzband She & Him.
Read more>>>>
By Carles on 12 Feb 2012

Deadmau5 is cited as being responsible for nurturing Skrillex's career as a DJ, incubating him to bring him 2 the masses as a product that every1 would <3, similar to how Usher has harvested and enslaved Justin Bieber. Now it seems like Deadmau5 has 'struck back' now that Skrillex's haircut is more recognizable than Deadmau5's mickey moust head thingy mask. Deadmau5 decided 2 wear Skrillex's phone number on a t-shirt 2 the Grammys.
Is this the beginning of the 'DJ prank wars'?

R u going to call Skrillex at his phone number 626-319-1039?

Did Deadmau5 'go too far'?
R u sorry4Skrillex?
Is this worse than the time MIA tweeted out the phone number of that NYTimes writer lady?
Do u think this is really his phone number, or just a 'meme prank' 2 get them hits and virality?
Do these Grammys belong to dubstep?
Is Deadmau5 unchill 4 pulling this prank?
Did u call/text Sonny Moore just 2 say hi?
Alternative Celebrity, DJ
Skrillex is a popular dubstep DJ who is arguably the #1 alt DJ in the world.
Read more>>>>
Buzzband, DJ
Deadmau5 is one of the top DJs in the world who is taking dubstep 2 the mainstream.
Read more>>>>
By Carles on 12 Sep 2011

Dubbro! Whaddup?
U headin 2 the rave?
Yea we're gonna crush it, bro
WHo u wanna see?
The deadmau5es?
Are those the dudes who were in Gnarlz Barkley?
That's cool, bro.
Yeah, I love his little helmet thingy
Now that Daft Punk sux/is retired
he is easily the 'king of DJs in masks'
I heard that Skrillex is playing on the Friendster stage
and Steve Aoki is vibing on the Pets.com stage.
We gotta stop by.
I took some Molly.
I am feeling affectionate.
Oh brobro...
Ur such a dubstreamer
I'll see u at the rave
And we'll dance real heavie
LoOk At ThAt EfFiNg DuBsTrEaMeR
Buzzband, DJ
Deadmau5 is one of the top DJs in the world who is taking dubstep 2 the mainstream.
Read more>>>>