Babies
By Carles on 16 Sep 2008
Great news, yall!
Uffie is having a baby! Not sure who the dad is, but maybe it's FEADZ, ANDRE, or the Ed Banger Record Label. Who ever it is would have 2 b krazie not 2 want to spend the rest of their life with her. Ryte?


[Photo by IcantTeachUHOw2Doit]
Is she ready 2 'become a mom'?
Will Ed Banger Records give her 'maternity leave'?
Will Justice take her vocals off their hit song "The Party"?
Will she bring her baby to parties?
Will she crave sillie snacks like Butterfingers, CrunchNMunch, goldfish crackers, and Skinny Cow Ice Cream desserts?
What do u think she should name the kid?
a) LilBangy
b) Uff Jr.
c) AltAccident
d) Steve Aoki
e) something that rhymes with Joustice
f) Johnathan Brandis Uffie, Jr.
g) license the baby's name out to Scion/Sparks/Nike/other altCompanies
h) Uffington Chaz Spencer Prince William IV
i) Andre Edward Banger Feadz III
j) Alice Agyness Lovefoxxx Feist
k) Choose.Your.Own.Name
I think I'm about to go to American Appy to buy some babie or dog clothes for the kid. Which 1 of these would fit an altInfant better?

or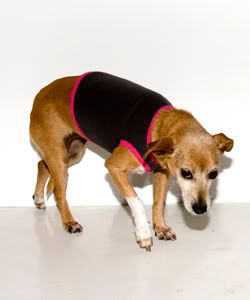 BREAKING NEWS....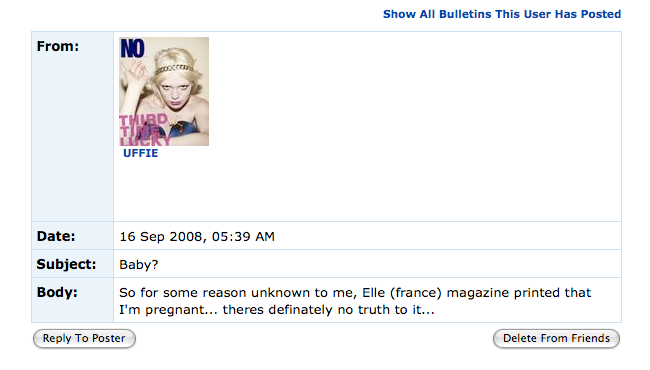 [via Pedestrian.tv]
I was looking forward to hear Uffie's new album that's less about partying & being ready to Uff, and more about 'parenting tips', feeding kids organic smart snacks, and when is the right time to stop breastfeeding. :-(
I feel like as alts grow up into coolParents, we're gonna need some more alt Celebs who have kidz to be positive role models.
:-( Life is beautiful. It's always sad 2 find out that the media lied about some1 being preggers. I miss babies that were never even conceived more than babies that were 'eliminated after conception.'
:-( :-( :-( :-( :-( :-( :-(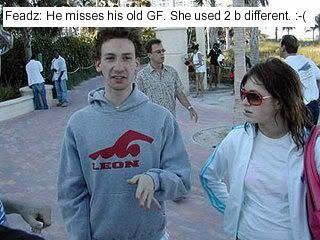 BUT SRSLY...have u ever dated some1 who 'changed' a lot after u? Whether it's 'going mainstream', 'becoming a slut', or just a general overhaul of their personal brand...does it hurt when they change from the person u used 2 know?
Alternative Celebrity, Buzzband
Uffie is a French bloghouse rapper who is known for hanging out with her titties out.
Read more>>>>
By Carles on 30 Jun 2008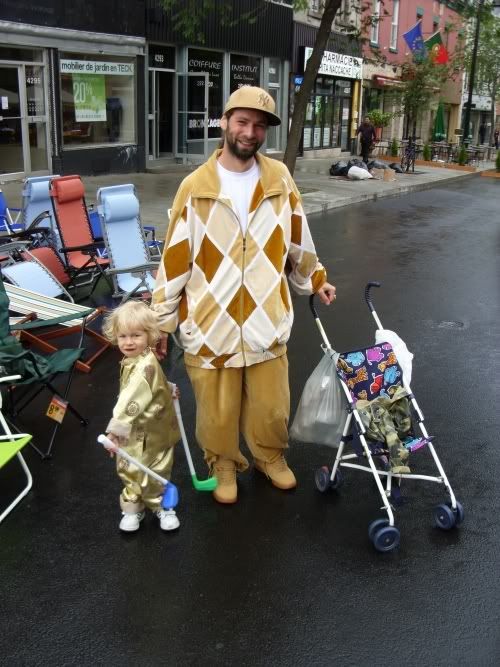 I think it's cute when families take portraits and they are dressed in coordinating outfits. This Cool Dad dressed up his little bro just like him. It's kute. Within 3 years, they will be able to share clothes if the father ever wants his clothes to fit like 'a normal person', as opposed to the 'trash bag in the wind' look.
Since they wear urban wear/street gear 2gether, is it safe to assume that they listen to Will Smith's "Just the 2 Of Us" on repeat?
I can't wait to have kids and dress them up in American Appy/Babie Urban Outfitters. Hopefully they make mini- prescription shutter shades so my lil alt kid can wear them to school. My biggest fear is my child not being able to see the 'chalk board' at the front of the classroom. I hope he doesn't develop A.D.D. and spend the rest of his life on a quest for alt-celeb status.
[Photo by Preggers goldfish]
Sometimes family portraits can get creepie. They can end up looking kind of like a cult. Especially if it is a white American family.


This family looks like they eliminate all of their female offspring until the stars align for a specified 'breeding season.'
By Carles on 31 May 2008

The most popular human accessory of the summer has to be the "+1 baby." Chilling with your child shows that you are dedicated to gettin your buzz on, and hopefully getting your dance on, even though you have brought an extra life into this world.
[Photo by Every1 Is Famous]
There's nothing wrong with being an alternative cool dad/cool mom.
There's also nothing wrong with having an alt-baby accessory.

Purchase Alt Babies & Alt Baby Apparel at
http://store.americanapparel.net/babies.html
By Carles on 18 Dec 2007

Give this baby some banner ads, because he does a great job of maintaining the right look.


HEATHER GREY is such a tragically hot color. It manages to really work on some people, and fail miserably on others. It adds the right amount of embatledness to most people with a nice skin tone or hair colour.