VIDEO: Crazed middle aged man makes death threat against Carles
By Carles on 09 Dec 2011
I Am Carles is a branded t-shirt experience brought to you by Carles at the popular weblog HIPSTER RUNOFF. It seems as though a crazy middle aged man has made some sort of 'death threats' against Carles. I am not sure why he is vibing out in a parking garage, but I guess that is just where 'bros who wanna get internet attention go' in order to 'go viral' with ppl who care abt stupid internet shit. It seems like this is some sort of original song, a dark tribute to Carles, but potentially, some sort of death threat.
Seems like a 'crazed', 'deranged' video. All we can do is pray for the safety of Carles.
Does he seem chill? Does he seem KrAzY?

Anyways, mainly only made this post as an 'advertorial', encouring you to buy the final I Am Carles shirts from the I Am Carles store. According to sources, only 'a couple' left.
http://www.iamcarles.com/
http://www.iamcarles.com/
http://www.iamcarles.com/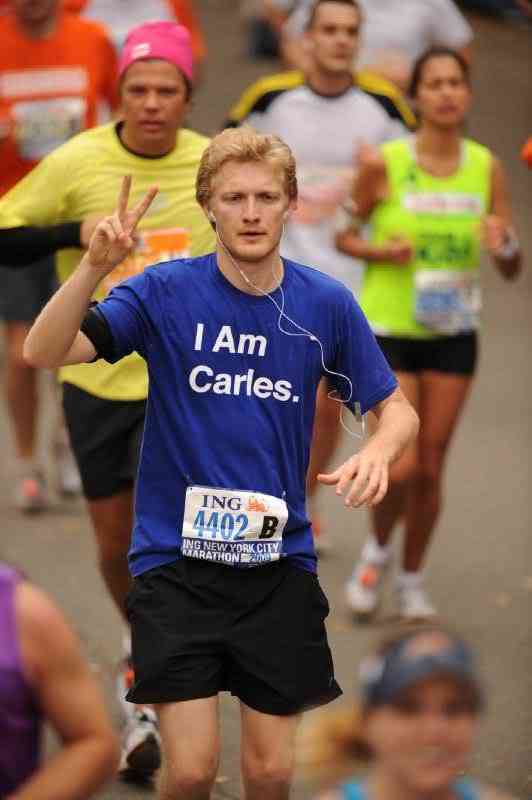 #pray4carles
Meme, Blog, Alternative Celebrity
Carles is the popular blogger from the popular internet website HIPSTER RUNOFF.
Read more>>>>
Meme, DJ, Company, Buzzband, Blog, Alternative Celebrity
HIPSTER RUNOFF is a blog worth blogging abt, created by Carles that is trying 2 stay relevant. It blogs abt buzzbands, alt stuff, relevant topics, the end of the social web, and more.
Read more>>>>