Some1 uncovers Best Coast's music from before she was a blog famous indie musician
By Carles on 08 Jun 2010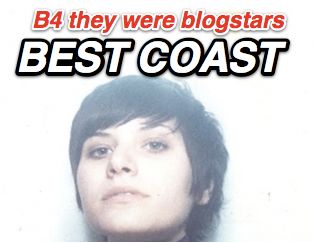 After doing investigative research, some1 on the internet 'uncovered' Best Coast's web presence + MP3s + band from before she was blog famous. As many of yall know, you can't just 'make it big' with ur first band. You have to 'pay ur dues' and make a good amount of shitty music before you can evolve into an indie hitmaker who captures the zeitgeist of the internet.
Sorta not sure what her vibe was all about. I think her early songs were 'more acoustic' and 'singer songwriter', just because I think that is one of the only ways that women know how to express themselves with music. Think she was in high school, so her themes hadn't evolved into 'getting high and chillin with her man.' Feel like her songs are usually about 'needing a man in her life 2 survive' these days, but I think that helps her tap into the indie-bro-o-sphere.
Here is the info on the project
Members: Bethany Sharayah Cosentino.

Bethany Sharayah is a singer-songwriter from Los Angeles, California. She has been singing and writing since she was a child. This is her first time at trying to do something her music, and she is very excited for people to hear.

IF YOU WOULD LIKE TO BE ADDED TO BETHANYS ONLINE MAILING LIST, PLEASE SEND YOUR NAME AND EMAIL ADDRESS TO: BETHANYSHARAYAH@GMAIL.COM. YOU WILL RECEIVE INFO ABOUT BETHANY'S SHOW, ALBUM, PRESS, ETC!!!
Are yall glad that her personal brand + her music evolved?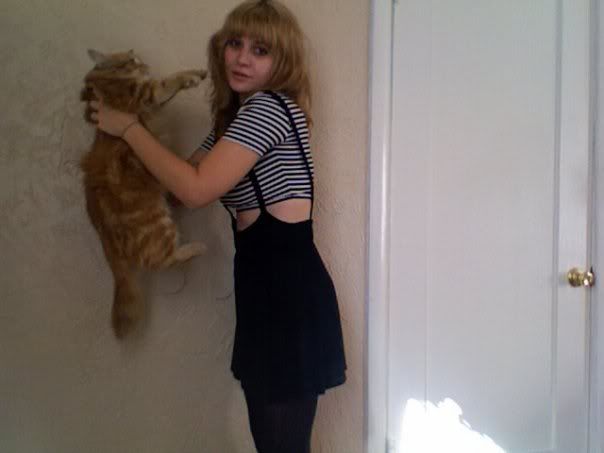 Do u think WAVVES makes her a better woman?
Do u like her earlier music?
Should all women just add 'mad beach reverb' to their vocals and guitars to form relevant buzzbands?
Do u like Best Coast's pixie cut era vibe, or her indie alt rock era personal brand?
Do u know of any other failed music projects of famous indie musicians from b4 they were alt stars?
Buzzband
Best Coast is a fuzzy buzzy band that sings abt dank, California, boys, and kitty cats
Read more>>>>