UNCONFIRMED RUMOR: Indie Band Grizzly Bear creates mascot, features hot chick in nipple tassels with a bear mask
By carleser on 25 May 2010

Popular 2k9 indie buzzband Grizzly Bear is currently sitting out 2k10, which has been known as 'the worst year of music since before the 1960s.' It seems like they are still active, trying to 'reinvent' their brand. Not sure if I can identify the ultimate goal of this hot black chick in nipple tassels. Feel like she is trying to 'get bros to crossover' to the 'chocolate side.' Maybe trying to be some sort of commentary on sexual identity and the predominantly white indiesphere.
Do u feel attracted to the new Grizzly Bear mascot?
Do u think this is part of a larger branding goal to 'sell more merch', including tote bags, teddy bears, and nipple tassels?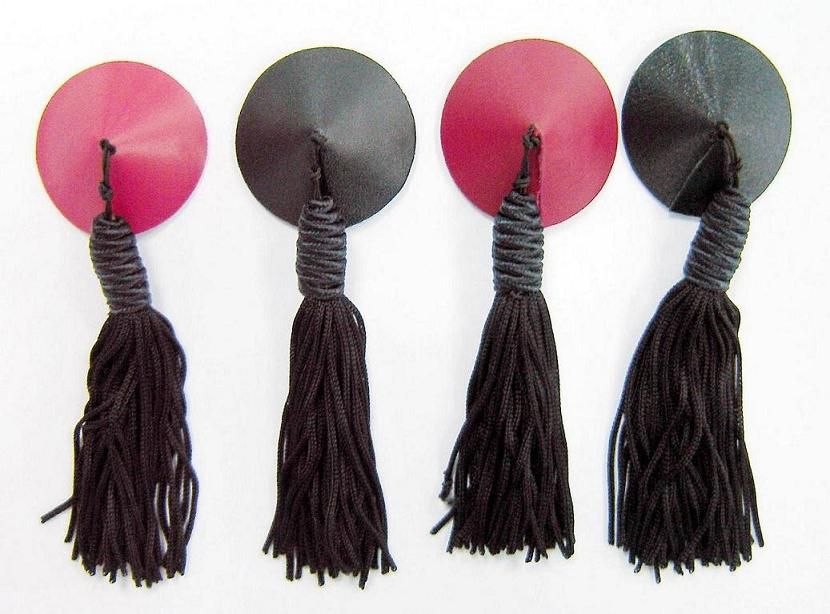 Should I convert my high school graduation tassels into nipple tassles and wear them 2 an indie show? (Note: Graduated with a G.E.D.)
Should the Grizzly Bear mascot be white or black?
R u gonna go to more shows to party with Grizzly Bear + hot black chick?
Did they 'steal' the idea of getting a black person to parade around like a buffoon from Major Lazer?


Did Grizzly Bear 'secretly beat' AnCo for commercial + critical acclaim in 2k9?
Instead of calling 2k11 "2k11", can we call it "2k9 2.0"?