FOLLOW UP: Video Footage of American Apparel Protesting Broads
By Carles on 01 Mar 2010
In one of the most controversial posts in the history of the Alt Report entitled "Exhibitionist-wave feminist protests American Apparel's sexy ads", we followed the story of some feminists who took great offense to American Apparel's Best Butt competition.  They marched into an Am Appy store and got kicked out, caused a scene, and did generic protesty stuff.
New video footage of the event has emerged.  In this youtube clip, you can see that they 'really mean' what they are saying.  It is not just some 'act' to promote an on campus event by creating a larger internet meme.  They are innovative thought leaders who will inspire a wave of 'backlash' against Am Appy.   Do u think she is an impressive orator, or just another 'naggy, whining female'?
Do u think she is giving an insightful, informed speech, or do u just want to stick an American Apparel scrunchie in her mouth 2 'shut her pie hole'?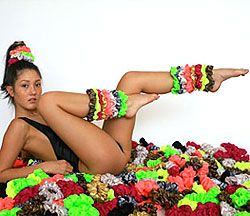 <3/h8 yall Am Appy Protester meme humans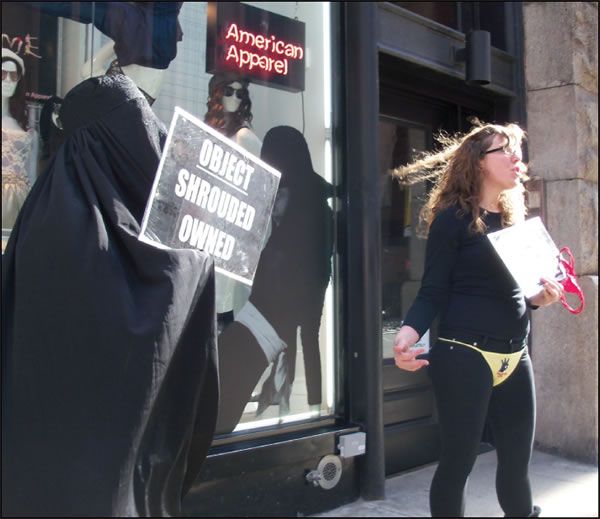 Was this a successful protest?
Should they have worn something sexier 2 get more attention?
Will women ever be 'equal to' men?
If u r a man, is peeing standing up empowering 2 u?
Will a 'total revolution' against men + American Apparel ever occur, or is a war with Iran more likely?