Pitchfork 'creams' over the new Joanna Newsom, gives her 9.2
By Carles on 23 Feb 2010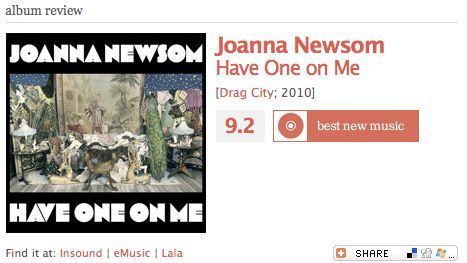 Many music critics and internet music experts are left 'scratching their heads' as Joanna Newsom's new album Have One on Me, Yall! was given a 9.2 by popular criticism website Pitchfork Media.   We have not obtained a copy of the leak because it is 3 hours of music and takes up close to 200 MB on our server hard drive.  It seems difficult to believe that some one can churn out 180 minutes of quality music at a 9.2 rate, when the traditional 9.0+ album usually lasts less than 60 minutes.
Is this score 'the greatest accomplishment' in Pitchfork history, or do you agree with conspiracy theorists who call it an Equal Opportunity Review, meaning that a select group of women 'have it easier' on the Pitchfork scale.
Some fans are worried that she has 'slipped' since her 2006 album, since she gave up 0.2 points.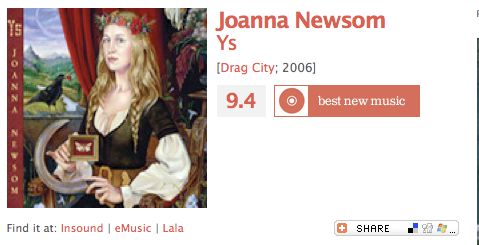 Was Feist's album 'overrated'?


Are men naturally better at music than women?
Is Joanna Newsom a talented woman?
Does Joanna Newsom remind you of some weird lady at a Renaissance Fair?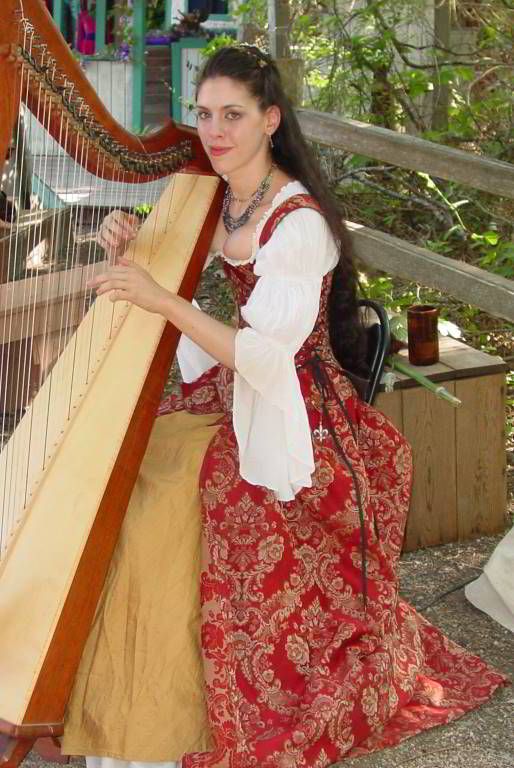 Do we want to 'escape' to the Renaissance era, back when times are simpler and we just watched a lady play a harp for 3 hours?
Is Renaissance Fair Core the future of ternative music?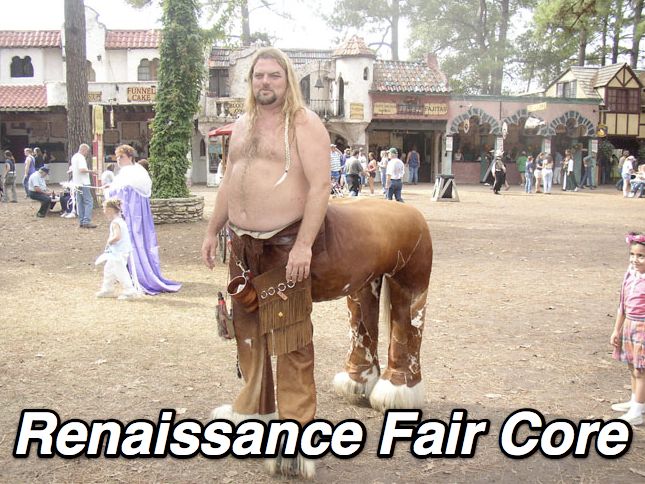 Is Joanna Newsom's album relevant/worth consuming?
Alternative Celebrity
Joanna Newsom is some indie songstress who plays the harp and writes weirdo songs that some ppl say are 'amazing.'
Read more>>>>