Jason Schwartzman's career hits new low as he gets naked 2 sell iPad apps
By Carles on 29 Sep 2010
Jason Schwartzman is an alt actor who starred in Rushmore. He is sorta like the alt version of Macaulay Culkin [via Home Alone] because no1 really wanted him to grow up, and no matter how old he gets, every1 still imagines him as Maxwell Fischer, the lovable dreamer from Wes Anderson's Rushmores film. Basically, Bill Murray and JSchwartz have been 'coasting' off solid performances in that movie for the past decade.
Anyways, kinda worried abt JSchwartz. Recently, he starred in the BOMB movie called Scott Pilgrim Vs The World : The Michael Cera Chronicles. Now it seems like he is in this iPad commercial. Kinda wish I could build a time machine, and travel back in time with the knowledge of indie films that I have now. Basically would have made sure he was in every possible hit indie film. Garden State, Lost In Transitions, Avatar, and even probably would have got him cast as Iron Man / Spider Man.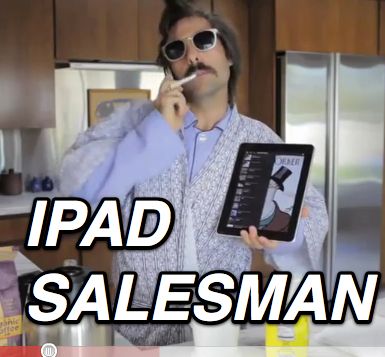 Gotta admit, he was in a tough position cuz he probably 'nailed' his best role when he was 9 years old, but kinda wish he had gone mad mainstream so he wouldn't have to 'overthink' his participation in non-alt movies. Would rather have seen him evolve into an action star / romantic comedy zany love interest+bff instead of preserving his brand as an alt icon. Sad to see him in a magazine iPad app commercial
Not even sure what 'The New Yorker' is or if it is relevant. If I had to guess, it is probably part of the New York Times blog website, and they are trying to launch an iPad app to appeal 2 young ppl since magazines and newspapers are dying.
Did yall see his peen in this video? Do u think his schlong will help sell apps? Will 'apps' save the newspaper magazine industry?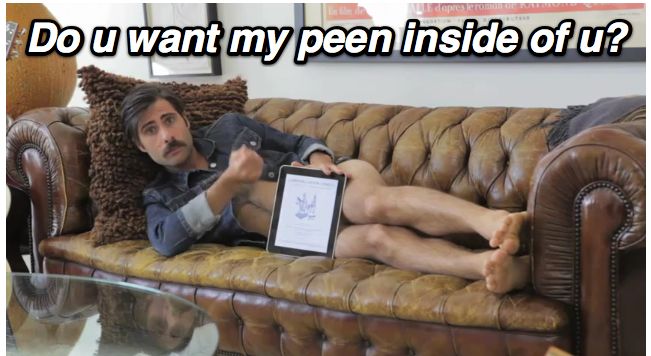 Does this iPad app interface seem 'effing sweet'?
Is iPad gonna replace 'paper' / 'real computers' in 2k14?
Is this commercial authentic, or did Jason Schwartzman 'mortgage his brand' for a few ad dollars?
Are 'high end viral web shorts' the most authentic brand of commercials?
Is JSchwartz 'hot'?
Do u read the New Yorker Times, or do u just chill on CNN.com/USAToday.paper-edish?
Do u feel sad about the 'Wes Anderson Curse' where former stars in his movies are forced to peddle technology in commercials 2 save their careers? [via Luke Wilson AT&T commercial]
Actor, Alternative Celebrity
Jason Schwartzman is the poster boy of the indie era (besides maybe Zach Braff).
Read more>>>>