Some alt can't control his pooper + bladder, forced to start wearing diapers
By Carles on 18 Jul 2010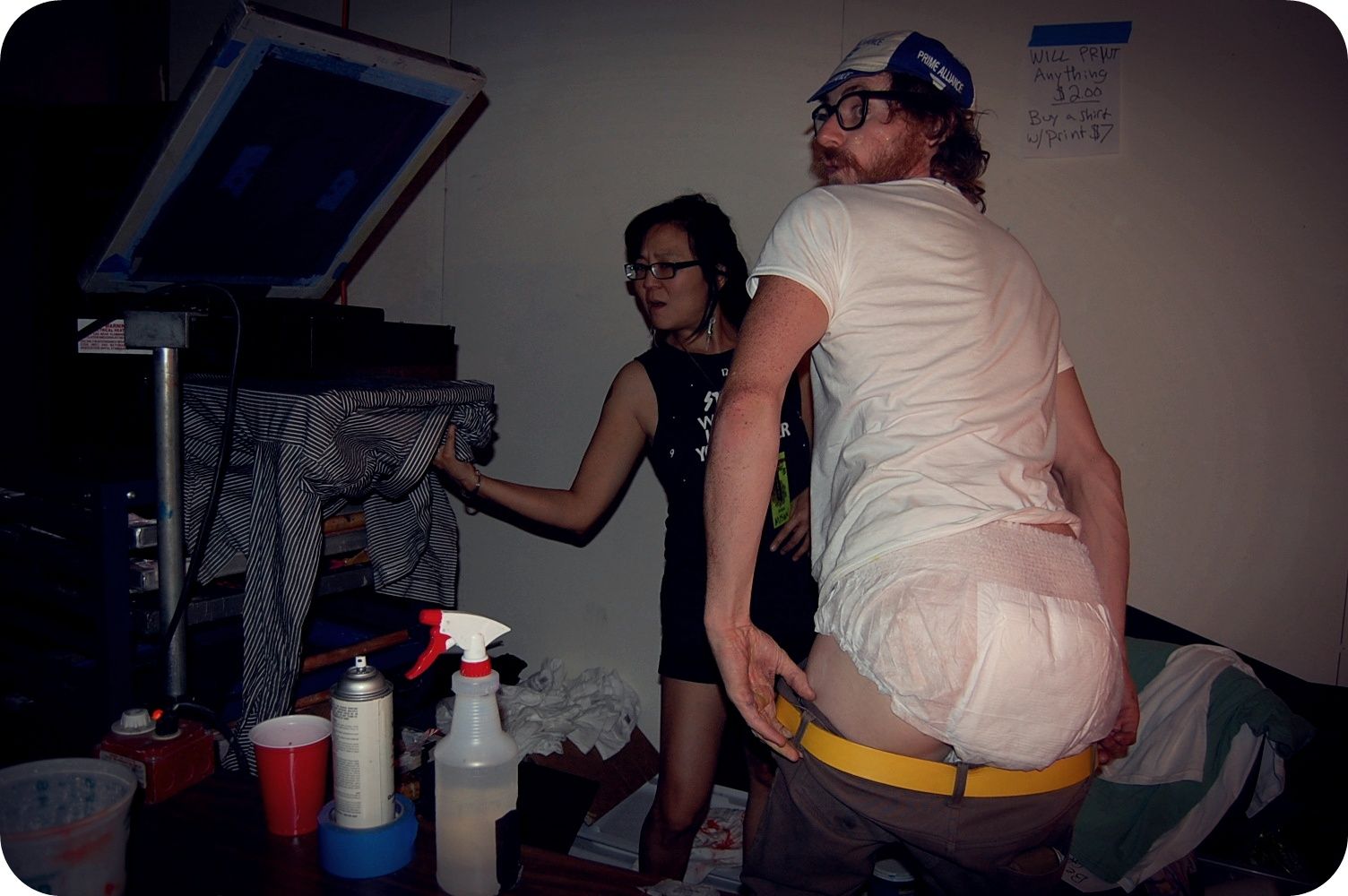 Been having a lot of trouble lately
Keep pooping myself
and peeing myself
for a while I told myself that I was 'transcending society'
'transcending architecture'
'transcending the modern plumbing aesthetic'
by avoiding all toilets
It is sorta like dudes who don't bathe for months
just to 'smell bad' and seem all alt
But I 'took it to the next level'
a walking health hazard [via the stench of feces]
I thought I was the alt-est dude on the planet
Didn't need to poop and pee in toilets and urinals
Super convenient life, shitting my pants OnDemand
Falling asleep in my own body juices every night, smearing them on my comforter
Do u wear boxers, briefs, or diapers?
Or are u a 'free balling' bro?
but then I realized it was a more serious problem
and ruined many real world relationships I had
due to my inability to control my body's bathroom functions
Recently I purchased some diapers to make the situation more chill
I am open with my friends about my condition
but many outsides think that I am being 'zany and ironic'
Perhaps providing commentary on 'everlasting youth'
and possibly commentary on how we grow old and lose control of our bladders
Englarged Prostate
Runny poop dripping down my leg
a pool of pee and poop sloshing against my taint
This is more than just a personal branding tool
This diaper helps me live my day 2 day life.
Have a job at a coffee shop
and attend relevant art rock shows in modern art spaces.