Andy Samberg spotted canoodling with indie singer Mark McGrath [via Sugar Ray]
By Carles on 13 Jul 2010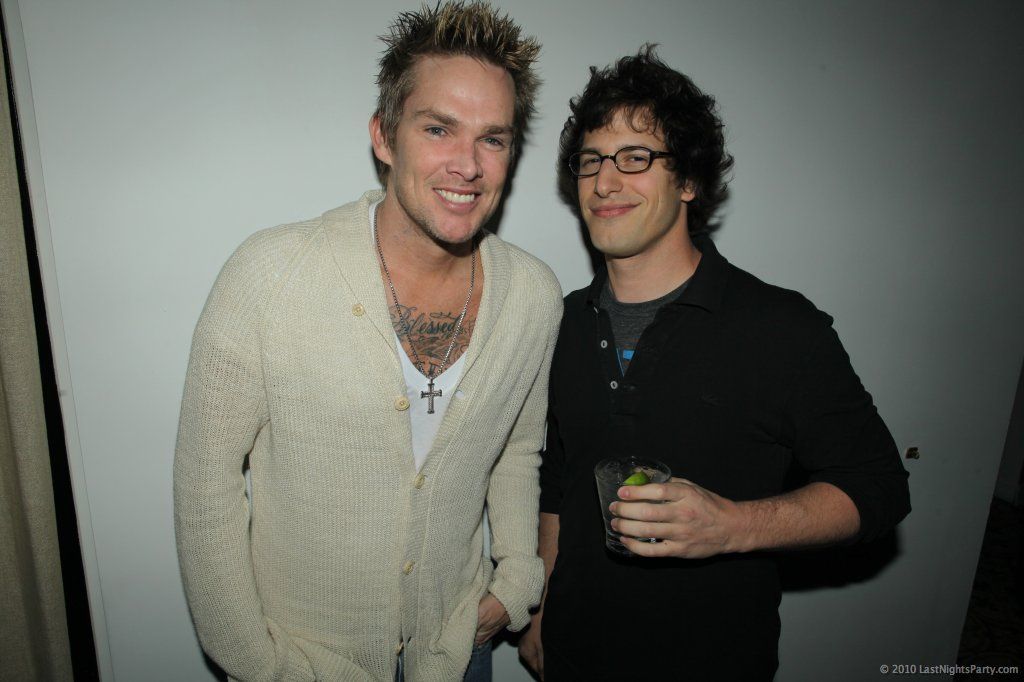 Sugar Ray is a popular band from the 1990s that wrote some of the chillest bro songs in the history of chill bros. Some could argue that in tandem with Incubus, both acts paved the way for the modern danked out chill bro. Mark McGrath was the genius behind the band, and he was spotted with the frontman of the Lonely Island/the wannabe funnyman SNL digital short bro. Andy Samberg is part of a new generation of comedians who 'made funny lil viral videos' to get comedy famous, instead of 'paying their dues' doing standup in underground clubs. (Not sure which comedy route I respect more).
Andy Samberg has been dating Joanna Newsom, so based on this new canoodling picture, that relationship is 'probably way over.' Maybe he broke up with her due to 'poor album sales' and wanted to collab with some1 who 'truly understood mainstream pop music.'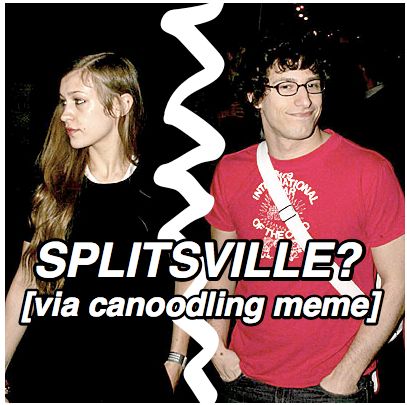 There had to be tons of tension between Joanna Newsom and Andy Samberg because Samberg son tons more albums rapping about penises, poop, and zany stuff with the Lonely Island. Really sad for Joanna Newsom...Nothing seems to be going right for her after the disastrous "Have One On Me" campaign.
R u chill with Sugar Ray?
Are u sad that Joanna Newsom + Mark McGrath might be 'over'?
Does Andy Samberg seem like he is canoodling, or pissed that he is taking a picture with a 'lame ass 1990s frosted tip rap-rock frontman?'
Is Mark McGrath 'the father of chillwave'?
Did yall listen to pop rap rock in the 1990s? Is that the future of indie music?
I just wanna fly seems like it might have paved the way for chillwave
Might just vibe out to "Every Morning" for the rest of 2k10, and shut down my blog til 2k11 if "TOMBOY" blows
What's ur fave Sugar Ray song of all time?