Solange Knowles turns back on indie community, DJs for mainstreamers at Vegas casino
By Carles on 14 Jun 2010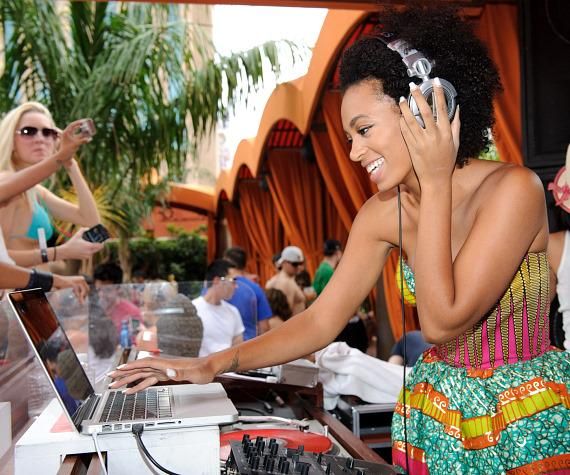 From what I understand, resorts and casinos in Las Vegas have 'massive budgets' that they spend on getting famous / moderately famous people to come to their resort to create a marketable meme and 'pose' by their pool/in front of some sign that showcases their brand. Basically, tons of DJs and B-rate celebs have 'careers'/cash flow based on these types of arrangements. I am not sure if it is 'legitimate press' or if every1 just sees it as 'easy money' + 'a free vacation' where you just pretend to DJ and a bunch of drunk mainstreamers 'party hard.'
Feel confused seeing her poolside, as opposed to in a super relevant club, performing live with a buzzband.
Wonder if she prefers performing those creepy ethnic bros who are 'in town on business/at a technology convention' or if she misses jamming with the Dirty Projectors, of Montreal, and miscellaneous indie bands.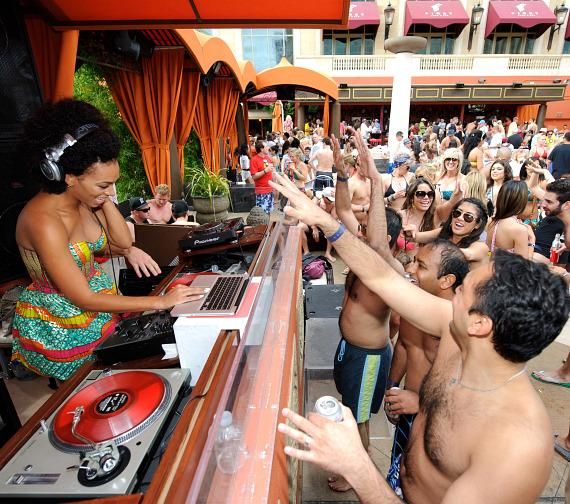 Sorta feel like she 'turned her back' on the indie community.
Was thinking that she was vibing hard on indie wave and chillwave, thinking she 'really wanted 2 be a part of our world', but now I am scared, like she is just trying to 'scam us' for press.
Confused.
Sorta just wish indie would go streamstream and we could jam out to waves of chill while we dance nude in Las Vegas.
Worried that Solange 'isn't in it 4 the right reasons.' Just want some mainstream artists who love indie 4 the sake of indie, and aren't just 'using us' because we have a great internet marketing infrastructure.
Does n e 1 know what Solange's deal is?
Is she a chill bro, or is she 'using' the indiesphere?
Do u wish u were a DJ who got mainstream gigs and made mad bank?
Is Solange Knowles the next relevant DJ?
Alternative Celebrity, DJ
Solange Knowles is Beyonce's little sister. She is trying 2 appeal to alt audiences.
Read more>>>>