Indie Alt Blog Buzzband HANSON releases new video
By Carles on 16 Apr 2010
From what I understand, Hanson used to be a band of three brothers from Oklahoma that consisted of tweens before the 'tween' demographic became a legitimate consumer force in America, since they all got cell phones + high speed internet. They were sorta like The Jonas Brothers, except the music marketing machine was kinda different in the late 1990s [via VH1 alt rock bands].
Hanson seems like they are 'making a comeback.' They cut their hair so they don't seem like 'inbred white trash' any more.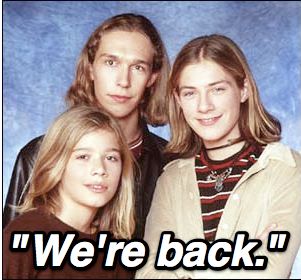 Wonder if Hanson is a 'relevant' band, or if they are just trying 2 be some sort of ironic meme, sort of like Rick Astley's career [via Rick Rolling]. Might try to 'save major labels' by converting their old starts into internet memes and getting licensing fees / iTunes sales bumps.
Not sure if Hanson will ever 'break free' of their previous image, no matter how 'soulful' they try 2 be, or how 'talented' as musicians that they want 2 prove that they are. Wonder if their new video would have been 'cutting edge' in 1993.
Here is a video from their previous hit, MMMBops, which achieved 'Best New Music' status on the popular website Pitchfork Media.
Do u think buzz bands in the modern indiesphere are starting 2 sound like Hanson, except 'fuzzier'?
I think the song MMMBop is actually commentary on how short the lifespan of buzzbands can be:
You have so many relationships in this life
Only one or two will last
You go through all this pain and strife
Then you turn your back and they're gone so fast
And they're gone so fast
So hold on to the ones who really care
In the end they'll be the only ones there
When you get old and start losing your hair
Can you tell me who will still care?
Can you tell me who will still care?
Wonder if Hanson are the 'founding fathers of chillwave.'
Do u think Hanson will 'crossover' and reach a new audience? Do u think inserting Weird Al Yankovic into their video was a good decision, or should they have booked the modern version of him? (Andy Samberg)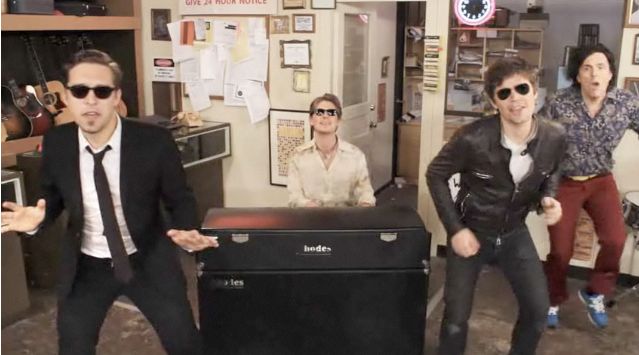 Is Hanson a relevant buzz band?
Do yall think Taylor Hanson is hotter than Joanna Newsom / Zooey Deschanel?
Should Hanson 'grow out their hair' again?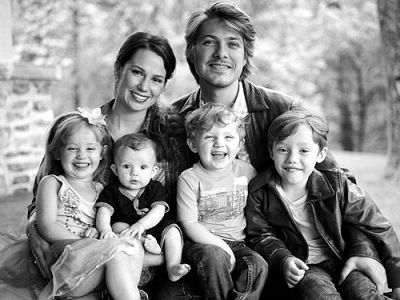 Is Taylor Hanson a 'cool dad'?
Should he make his kids form a band, sort of like Michael Jackson's father Joe Jackson?
Does Taylor Hanson still 'look like a bitch'?