Bradford Cox plays acoustic set with mad FX pedals, zany winter hat
By Carles on 07 Feb 2010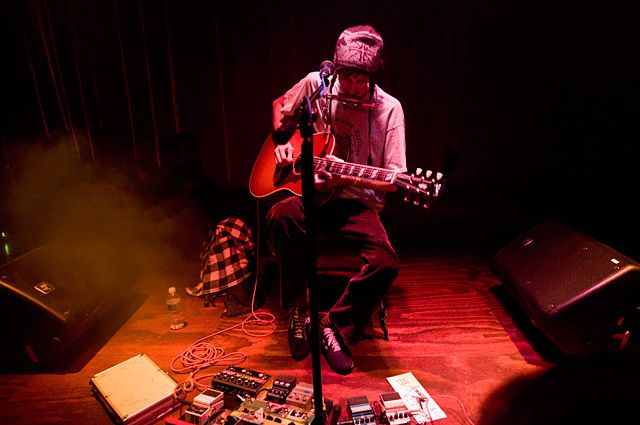 Bradford Cox of the hit bands 'Atlas Sound' and 'The Deerhunter, alone in the forest' played what seems to be an acoustic set. In order to move away from the traditional 'acoustic guitar bro' vibe, you can see that he utilized a 'sick pedal board', loaded with tons of crazy effects.
In an effort to further differentiate his on-stage brand, he wore a sillie winter hat. Wearing a harmonica also makes him seem like a 'conceptual Bob Dylan.'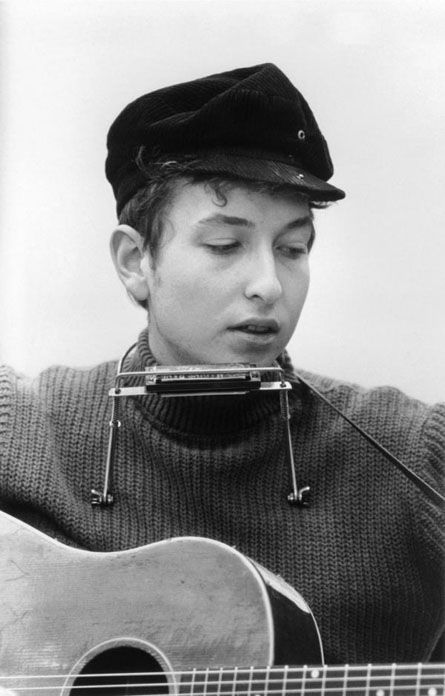 Do pedal boards help to build a 'deeper sound?
Or are you more into 'bro in coffee shop' vibe of an untuned, raw guitar?
Will Atlas Sound ever 'chart' in the Billboard top 10, and if he doesn't will his career be viewed as a 'monumental failure'?
Buzzband
The Deerhunter are some buzzband that Bradford Cox is in but no1 really knows who the hell the other member bros are.
Read more>>>>
Buzzband
Bradford Cox is the lead singer of Atlas Sound and Deerhunter.
Read more>>>>
Buzzband
Solo project of Bradford Cox. Experimental. High profile collaboration with Noah Lennox (Panda Bear).
Lists:
Read more>>>>