What 'relationship nickname' should we use when we refer to WAVVES and Best Coast?
By Carles on 10 Jun 2010

I remember when 'Bennifer' was invented, the greatest nickname in the history of celebrity relationship. It really drove up the demand to give a 'short nickname' to every couple just to save headline space.
Feel like more alt celebrities need better nicknames. As a member of the alternative media, I want to do more to 'make sure they get press' for being in a relationship with another indie artist. Sorta wonder why more
I remember when Agyness Deyn and Albert Hammond Jr were dating.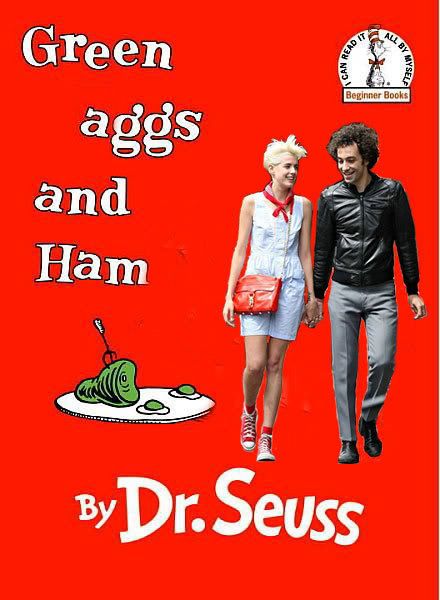 Wonder what Ben Gibbard + Zooey Deschanel's nickname should be.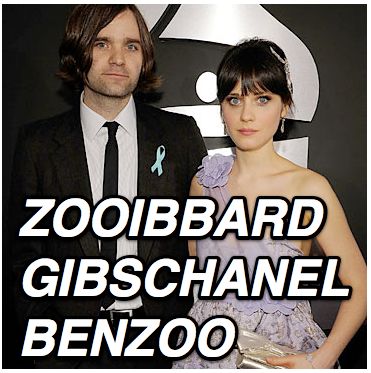 I feel like WAVVES + Best Coast are the 'new alt celeb couple that every1 is talking about.' People love to get caught up in the spirit of an indie relationship. We imagine them sitting in their apartment, blazing, writing love songs, and being just like normal ppl, except with tons of blog indie cred. Sorta wish I had a chill ass GF/BF who was an indie star. Feel like no1 else would understand my life.
What should be the relationship nickname of WAVVES + BEST COAST?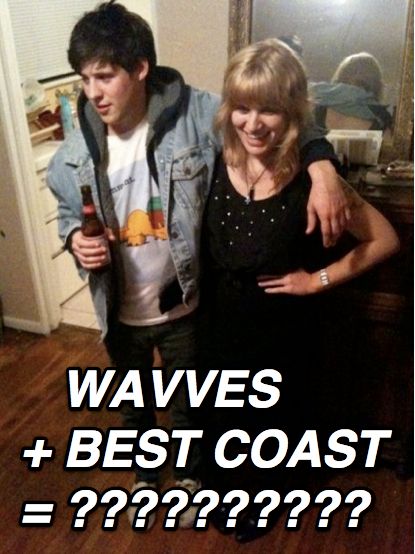 a) WAVVES BEST COAST
b) BEST WAVVE
c) WAVVES ON THE COAST
d) WAVVCOAST
e) COAST BEST WAVVING
f) BESTT RRELAISH
g) GETTIN HI 2GTHR
h) WAVVES CRASHING AGAINST THE COAST
i) BLAZE BROS
j) FUZZY BUZZY COUPLE
k) WHEN I'M WITH WAVVES
l) DROPPING POST ACID
m) EFF YALL
n) BETHANY CONSENWAVVEBRO
o) Choose.Ur.Own.Response
Do u 'care' about this relaish?
Do u think their albums will 'deliver'?
What is a good name that represents their relaish?
It is a good idea for them to ride their relationship meme to 'get more press'?
What happens if one of their albums is better than the other 1s? Will there be 'trouble in paradise'?
Do u think WAVVES bro bought some new furniture at IKEA with his Mountain Dew money?
Should more alt celebs get into relationships with other alt celebs to 'generate more press'?
Should they 'write a duet', creating an mp3 that helps the indie blogosphere understand what indie love is?
Buzzband
Best Coast is a fuzzy buzzy band that sings abt dank, California, boys, and kitty cats
Read more>>>>
Buzzband
WAVVES is a fuzzy buzzy buzzband that sings about aliens, marijuana and being a failure in life but laughing abt it because u r high.
Read more>>>>