Does n e 1 know what is happening in this picture? Think it is cocaine.
By Carles on 26 May 2009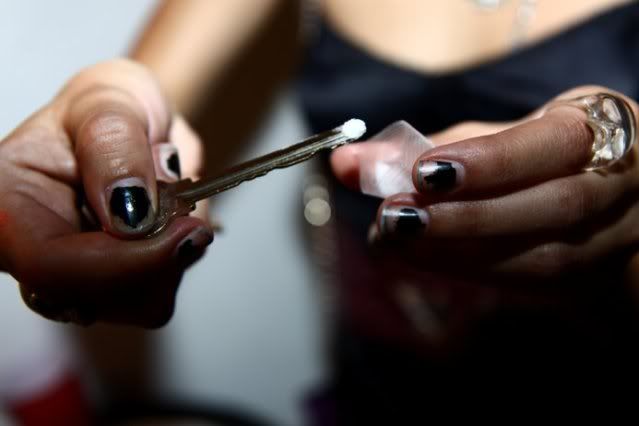 Yall. Feeling confused. Not exactly sure what that white powder is in this picture. I have a key that I keep in my backpack to unlock the door with after school, but have never applied some sort of powder to it.
What is happening in that picture?
a) doing a key bump of coke
b) partying
c) getting 'retarded'
d) bad life decisions
e) using ur student loan/scholarship on drugs
f) trying 2 take ur partying existence 2 the next level.
g) having a lock that will only open with some sort of magic powder
h) something about 'weed'
i) party in the Midwest where people are addicted 2 meth
j) backstage in an altCeleb dressing room
k) battling depression with crushed up lexapro/xanny
l) worried about the underground economy/Obama's broken promises abt not legalizing drugs
m) terrorist mailing some1 anthrax
n) some1 committing suicide with white powder that kills u
o) Choose.Your.Own.Response
Have yall ever done cocaine?
What does it 'feel like'?
Previous drug coverage
[acid][marijuana][poppers][blow off iphone]