Merging Your Personal Brand With an External Entity (FLANNEL ALERT!)
By Carles on 05 Sep 2008
[NOT SAFE FOR WORK ENVIRONMENTS WHERE THEY DON'T ALLOW U TO MISMATCH UR CONVERSE]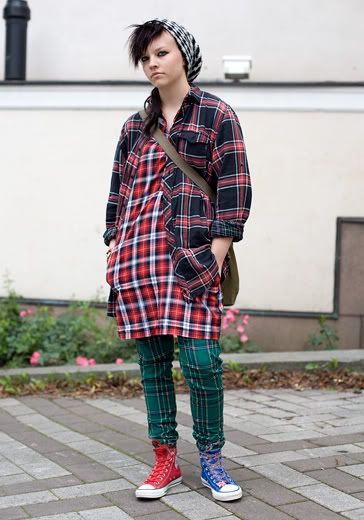 [Photo by HelLooks]
I remember when flannel was big in the LocalAlternativeGlobalInternet scene back 10 blog years ago. It's good to see that some1 was wearing flannel not because they wanted to move away from the 'limited range of colours' that American Apparel offered her to express herself. Instead, this FlannelBroad shows that there's more to flannel than just wearing a general lumberjack shirt. Instead, she commits to the flanny head wrap, a miscellaneous pajama flannel shirt, and a keut pair of flannel pajama pants. Maybe she is on her way to a Grunge Alt Sleepover on the day that Kurt Cobain died.
She also helps to illustrate that there are more options when u wear flannel than when u wear American Appy. If u rlly 'analyze' how many colours are on flannel products, u will realize that there's 3.3 colours per flannel item. Am Appy items average about 1.21 colours per item. That's just math, yall. More colours = More personality. That's just altLogic, yall.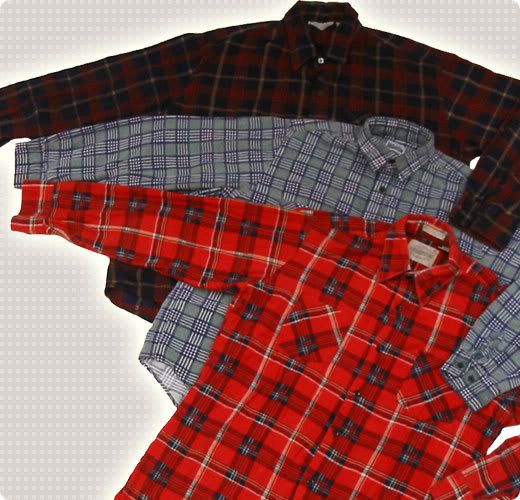 The more options u give urself, the more dynamic & intriguing ur personal brand will be.