When the electro war starts, can u rip ur weapon tattoos off ur body?
By Carles on 24 Aug 2008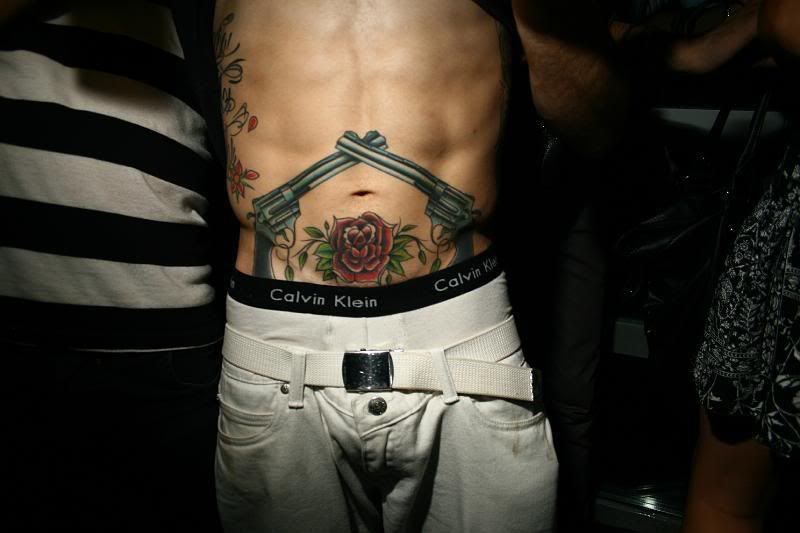 [Photo by ICnTchUHw2Dit]
Yall,
I remember in an old post, we talked 2gether abt how we would get certain weapon tattoos in order to prepare for the electro war. Some people said they would get bazookas, mustard gas, ninja stars and even some ElectroWarRadicals wanted to tattoo suicide bomb vests on to their chests.
It just makes me wonder how dedicated I am to winning the electro war. Is electro something worth dying for?
What is worth dying 4?
a) ur freespirited mom
b) ur cool dad
c) ur lil alt
d) a 'cause'
e) Hillary Clinton/Barry Obama: who will win the president war thingy?
f) JFK
g) Kanye West & the Daft Jousteece Punks
h) miscellaneous minorities/people in 3rd World countries
i) ur #1 alt bro
j) an entry level alt broad who will tug u if u chat with her until next weekend
k) Choose.Your.Own.Cause