Humble Skirt Bro
By Carles on 31 Jul 2008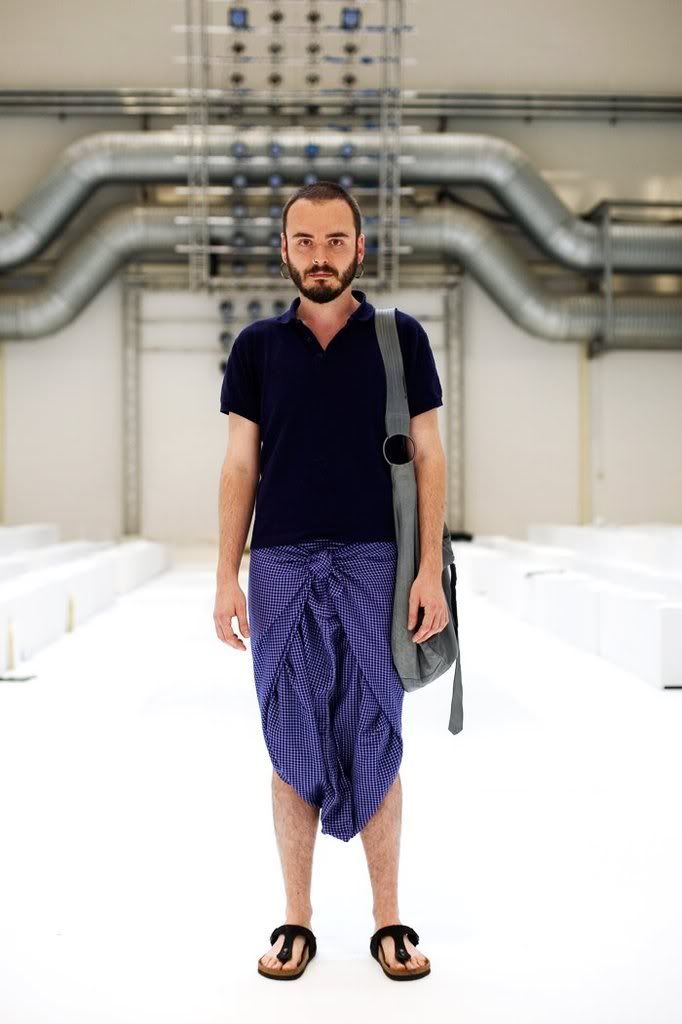 Just a bro in a skirt. He doesn't want any attention. He just wants u to know that the is free spirited. Don't look at him like 'WHY IS THAT GUY WEARING A SKIRT?! HE'S A BRO.' He doesn't want any attention. It's just a skirt. IT'S JUST FASHION. Haven't u traveled outside of America? There's a whole world out there.
Don't judge him. He knows more about culture than u. He has seen real pain. He is in touch with humanitie. He is pursuing his Doctorate in a field where u don't end up practicing medicine.
He has traveled. He is free. He is skirtBro. His bag is full of organic stuff/food that tastes like the Earth.
Is 'the guy who wears a skirt and waits for you to say something about it so he can tell you how annoying it is when people talk about his skirt' more obnoxious than 'a pack of altbros in shutter shades'?
If u were a bro with a skirt, would u consider converting it into a Palestinian scarf?
[the Sarty]