The Widest Legs Alive [via wide legged jeans]
By Carles on 23 Jun 2008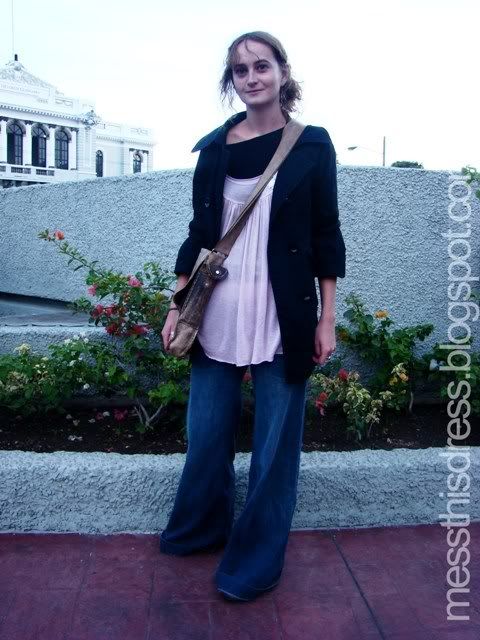 Can some1 PLZ tell me the difference between:
wide legged jeans
boot cut jeans
standup comedian jeans
stepdad jeans
painter's jeans
'normal people jeans'
'jeans with a loop for your hammer'
cargo jeans
'bell bottomed' jeans
JNCOs
Who wears them? Are they all made from the same material, or are JNCOs made from the skin of innercity victims of youth gang violence? Is it cool to have your shoes hidden by a barrier of blue jeans?
But seriously yall... what's the difference between all these jeans?
"That is all."
-fggts who say 'that is all' bc they are s0 random